About Nicole Apelian, Ph.D.
Dr. Nicole Apelian is an herbalist, biologist, anthropologist, best-selling author, survival TV celebrity, mother, educator, and traditional skills instructor. Nicole is excited to share her knowledge and expertise of herbal medicine, wild foods, nature connection, and survival skills with the world.
An unexpected diagnosis of multiple sclerosis in 2000 led Nicole to apply her scientific research skills towards her own personal wellness. She focuses on a healthy living strategy, including deep nature connection and gratitude practices. Through simple changes in her lifestyle, eating habits, and herbal supplements (like her Mushroom Fourtress), she went from bedridden to being fully alive and from surviving to thriving. Nicole restored her vitality and then formed Nicole's Apothecary to share her potent herbal extracts with others.
Nicole was a challenger on the second and fifth seasons of the History Channel's TV series "Alone", where she thrived in the wilderness totally solo with little more than her knife and her wits. She also stars in the UK documentary series "Surviving The Stone Age". She is the author of three books, The Lost Book of Herbal Remedies: The Healing Power of Plant Medicine, A Reference Guide to Surviving Nature: Outdoor Preparation and Remedies, and The Forager's Guide to Wild Foods: Edible Plants, Lichens, Mushrooms, and Seaweeds. Nicole's books can all be found here.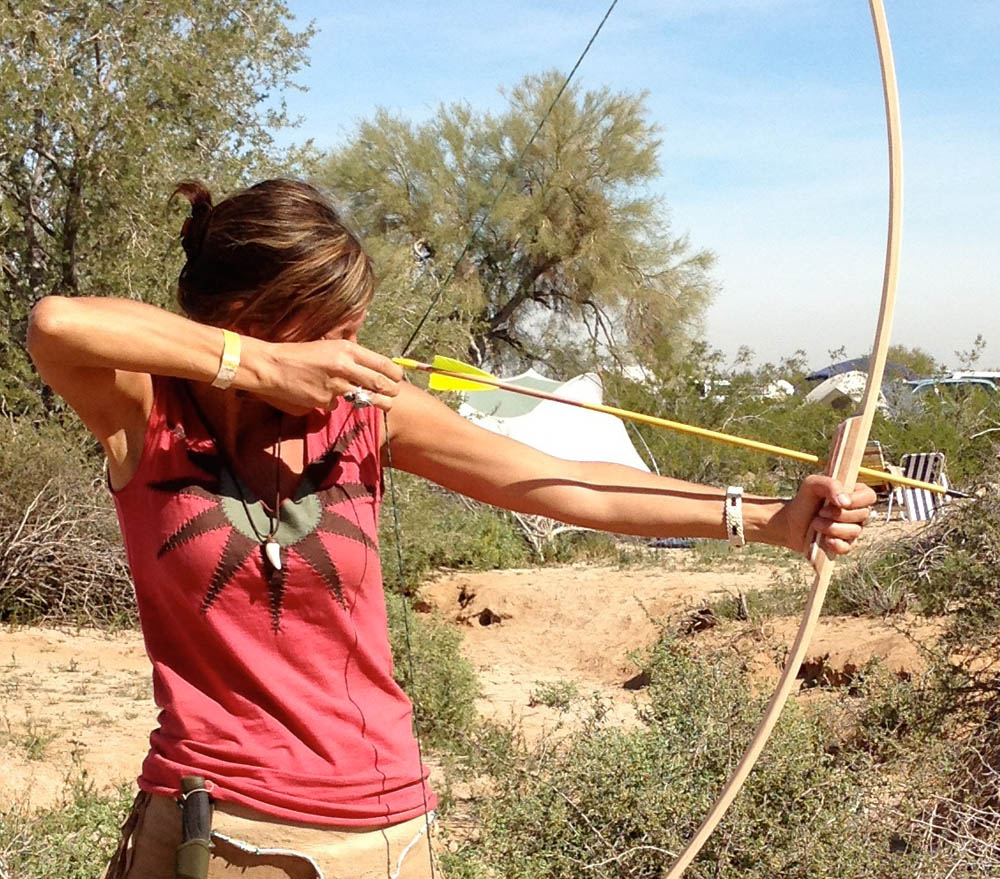 Into the Wild
Nicole's first exposure to true wilderness living began while working as a field biologist in Botswana. Following a job as a game warden with the US Peace Corps, she began tracking and researching lions in southern Africa. Nicole immediately fell in love with the African landscapes and the San Bushmen's way of life, and later, while working with the San Bushmen, Nicole completed her doctorate, focused in Cultural Anthropology within the field of Sustainability Education. Years of visiting the San Bushmen and developing strong relationships within the tribe allowed Nicole to learn many of the ancestral skills and ways she practices and teaches today. She continues her work with the San through her non-profit, "The Origins Project".
Nicole consults for TV, book, film, and movie productions on all aspects of survival, including actor training and script review. She is also an experienced and motivational keynote speaker for corporate groups, academic conferences, fundraisers, motivational seminars, commencements, workshops, and more. A passionate educator for many years, Nicole has been an instructor at various schools, universities and leading conservation education programs.
Nicole lives in the Pacific Northwest with her family, where she makes her own herbal medicines from local plants and mushrooms as part of her healthy living strategy, especially as related to autoimmune issues.