Healthy Skin, Naturally
Whether you are struggling with acne, rashes, wrinkles, or aging before your time, herbs are nature's perfect solution for promoting healthy skin and a youthful glow. By using natural beauty products, you will also avoid dangerous chemicals and toxins present in standard beauty creams, lotions, and serums. Would you like to create your own beauty oil at home? You're in luck. I'm including my personal recipe for an herb-infused facial oil that I can't live without!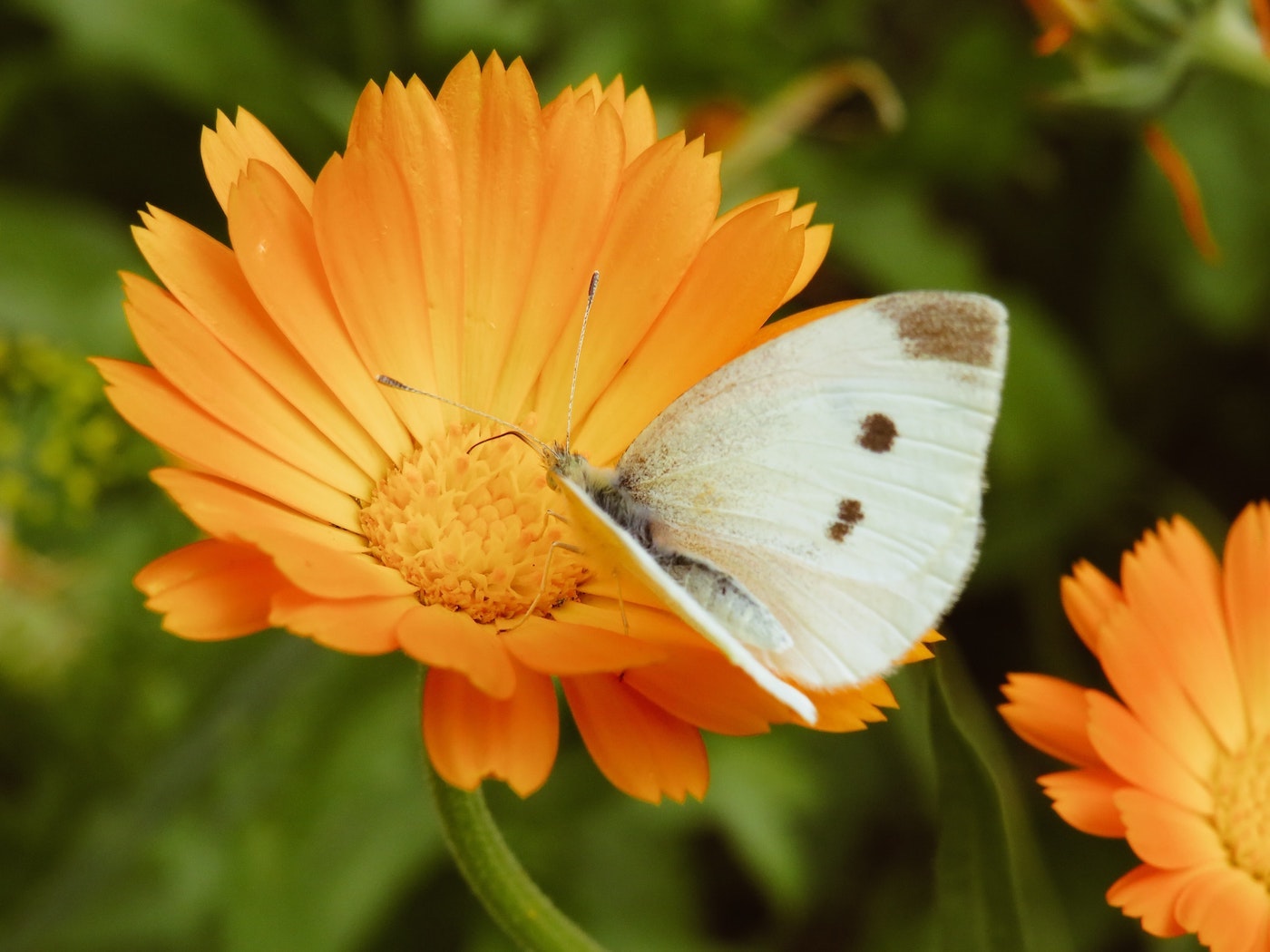 My Favorite Herbal Picks for Radiant Skin
Calendula — An outstanding anti-aging herb, calendula encourages collagen production and curbs collagen degradation. It is also antibacterial and anti-inflammatory. Additionally, calendula softens the skins, supports cell rejuvenation, and reduces the appearance of scars. It prevents and heals dry skin, wrinkles, and photodamage as well.
Rosehip
— With an abundance of essential fatty acids, rosehip oil maintains the integrity of skin cell walls so that they hold onto water and stay hydrated. Rosehip oil is also high in vitamins A and C, which support skin cell turnover and regeneration. Both vitamins also help to boost the production of collagen, which firms the skin and improves elasticity. What's more, rosehip oil is high in vitamin E, which, along with vitamins A and C, protects against sun damage and photo aging. Rosehip is one of the best botanicals you can use to encourage skin radiance and reduce fine lines.
Cottonwood Buds — Rich in salicylic acid, cottonwood buds are anti-inflammatory, anti-bacterial, anti-microbial, anti-fungal, and have an impressive antioxidant profile. This natural compound is known for its anti-aging properties as it helps to exfoliate and regenerate cells. The herb can be made into an oil or salve to treat rashes, chapped lips, cracked skin, sunburn, and heat burns. You can also brew a cottonwood bud decoction to be used as a soothing and revitalizing skin wash. Cottonwood buds and calendula are two of several herbs found in my All-Purpose (First-Aid) Salve.
Almond Oil — Nourishing and hydrating, almonds are my top choice for a carrier oil. Not only does it have a wonderful scent, but it's also anti-inflammatory, antiviral, antiseptic, and antibacterial. It calms rashes, acne, and parched skin.
Apple Cider Vinegar (ACV) — Inexpensive and an excellent tonic for the skin, ACV is antibacterial and antifungal. Dilute it with purified water and use it as a wash to control acne and clear skin ulcerations/sores.
Raw Honey — Packed with vitamins, healthy acids, and enzymes, raw honey is outstanding for treating skin wounds, burns, and rashes, preventing breakouts, and moisturizing the skin when applied topically.
Recipe
My Personal Skincare Formula. I use this oil every morning and night on my face and neck. It's wonderful for keeping skin moisturized and, due to high antioxidant levels, helps to slow aging. To make this nourishing facial oil, combine equal parts calendula flowers, cottonwood buds, and rosehips in organic sweet almond oil and infuse for 8 weeks in a cool, dark location (note: I usually make the cottonwood oil separately and then mix them together post-straining). Strain and add vitamin E before use. I pour mine into a glass amber pump bottle for ease of use.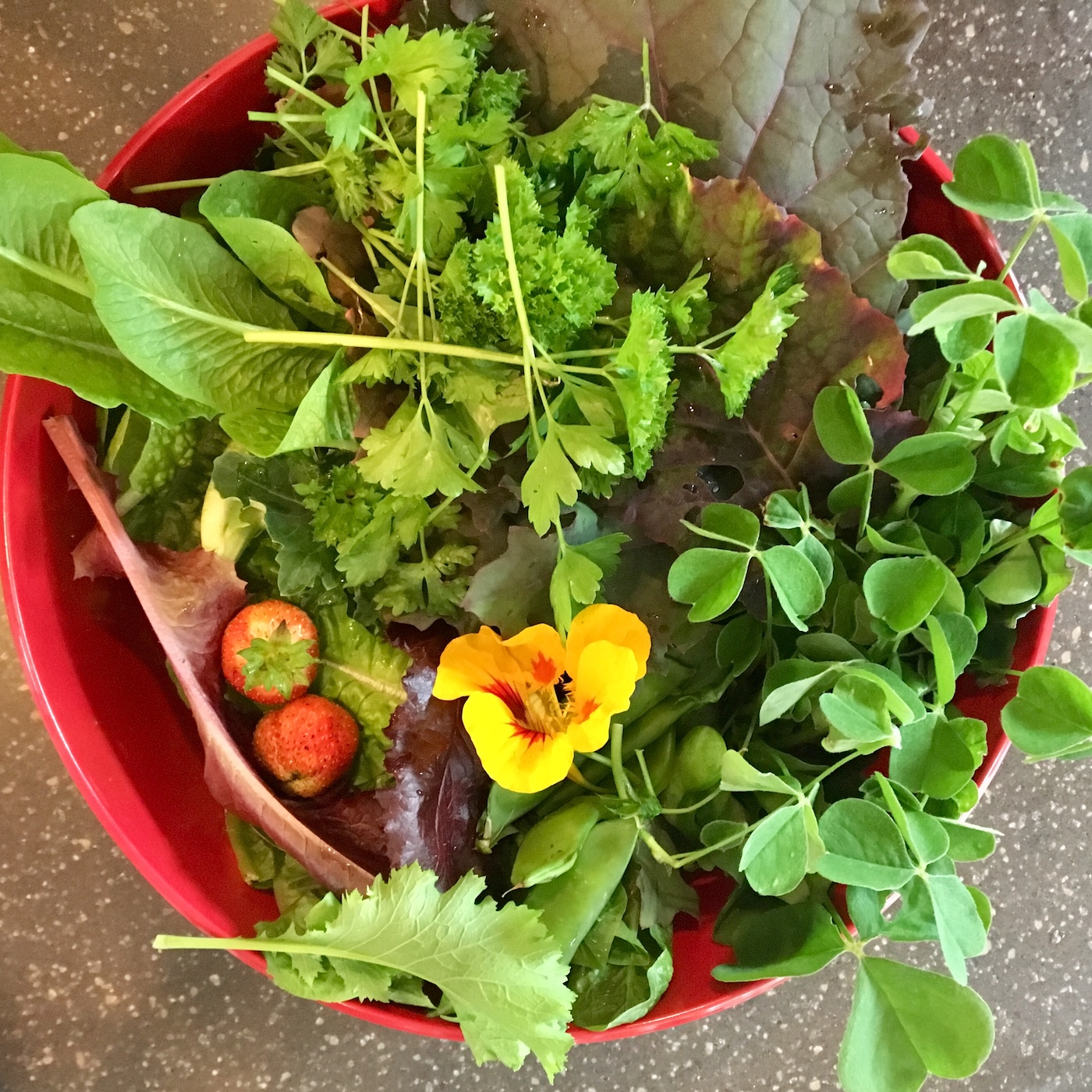 Feeding Your Skin From the Inside Out
While topical herbs, oils, and balms are an important part of my skincare routine, diet is also crucial. Since the liver is strongly tied to detoxification, which in turn affects our skin health, focusing on this oftentimes overworked organ is paramount. Leafy greens like kale, dandelion and other wild greens, arugula, and spinach are terrific choices. Focus on a wide variety of brightly colored fruits and vegetables too.
Beginning your day with an 8-ounce glass of lemon water also helps to rid your body of toxins. Or use apple cider vinegar to cleanse the liver. Add one tablespoon ACV per cup of water and sweeten to taste with stevia, monk fruit, or a small amount of raw honey. For herbal support, milk thistle is a great option.
Additionally, reishi is known for its powerful anti-aging properties. The mushroom is rich in antioxidants, which curb the oxidative stress that promotes aging as well as distress in the liver and body. It's also anti-inflammatory, anti-bacterial, and antiviral. What's more, reishi is an excellent internal herbal remedy for eczema and I use it for own autoimmune issues (MS). You can find a potent, dual-extracted reishi tincture in my apothecary, or try my Mushroom FOURtress (part of my daily routine!).
Coconut oil is another food that supports skin health due to its antibacterial and anti-inflammatory properties. It also supplies healthy fats that help to increase immune function and heal the gut. Many have found that ditching dairy and refined sugar has helped to clear acne and improve overall skin health. High-quality probiotics and a daily omega-3 supplement can also be helpful for maintaining glowing skin by supporting gut health and balancing hormones.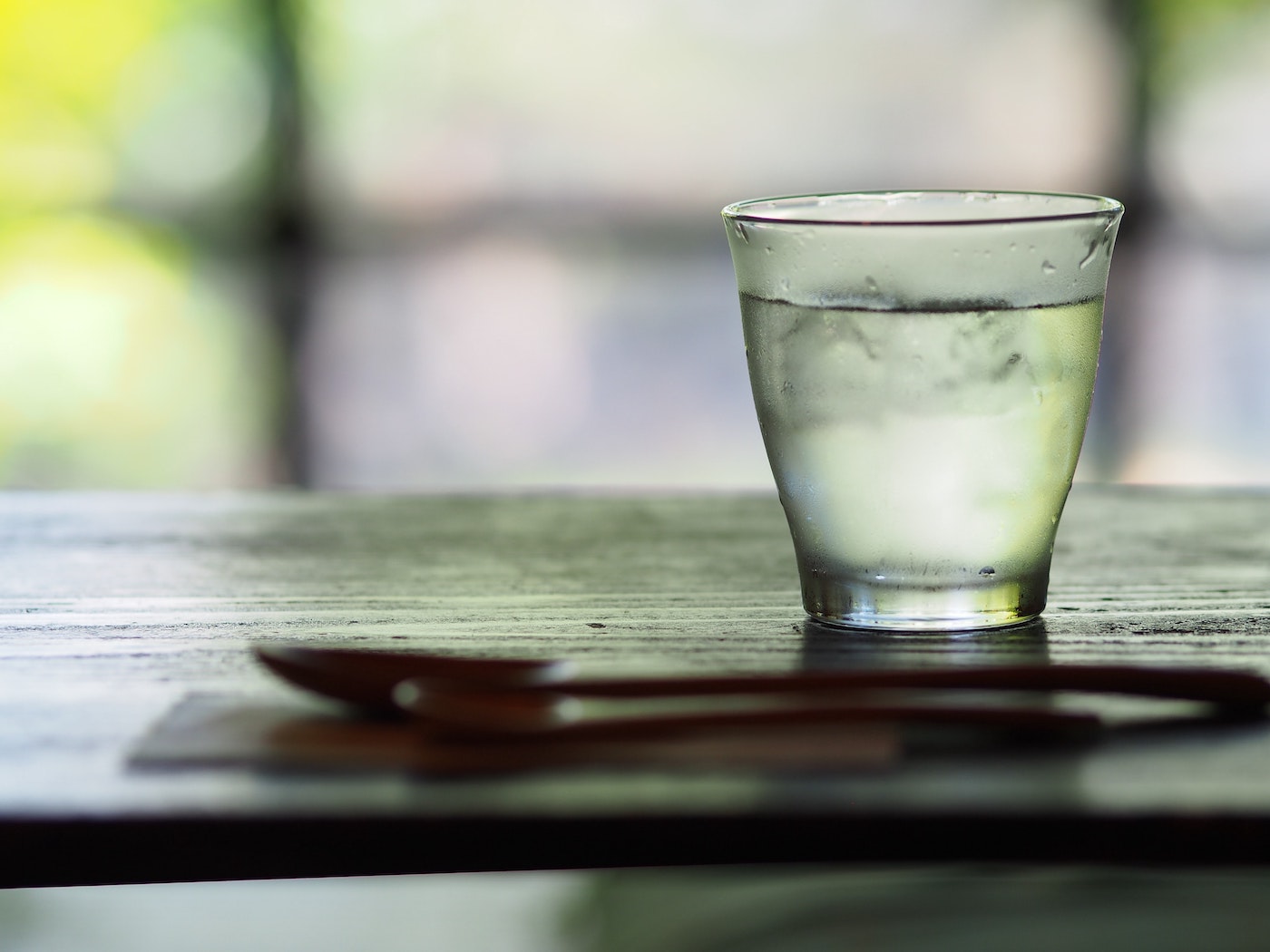 Moreover, collagen protein powder assists with cellular health and contributes to the elasticity, firmness, and soft texture of the skin. Lastly, don't forget to drink enough water! Drink at least eight glasses of purified water or herbal tea each day. Water helps to flush the body of toxins, eases demands on the liver, and keeps your skin hydrated and youthful.
Learn More About the Power of Herbs and Natural Remedies
Are you interested in a deeper knowledge about how botanicals can improve skin health and more? My book, The Lost Book of Herbal Remedies: The Healing Power of Plant Medicine, is for you! Detailed harvesting advice for many easy-to-find plants are included. It also shows you how to make tinctures, salves, decoctions, and more right in your own home.
Nature does indeed provide!
Ordering from Europe?
We've got you covered! "The Lost Book Of Herbal Remedies: The Healing Power of Plant Medicine" today!" is available for you
here »
Not in Europe or the US? Not a problem, click here to order your copy »