The Oral-Gut Connection
While many of us are familiar with the importance of gut health, do you know your mouth also has its own microbiome that can make (or break) health? Both are intricately linked and when either are compromised, it can lead to poor dental outcomes. On the flip side, periodontal disease can and does cause a host of issues, including pregnancy and birth complications, cardiovascular disease, stroke, pneumonia, and inflammation. For our purposes here, we will explore how strengthening the gut and microbiome can help to improve oral health and reduce the risk of cavities and gum disease.
Leaky Gut and Periodontal Disease
When gut dysbiosis becomes an issue through exposure to environmental toxins, chronic stress, poor dietary and lifestyle choices, parasites, disease, a condition called leaky gut may result. This is when the intestinal wall becomes increasingly permeable and toxic substances are allowed to pass through into the bloodstream. When this happens, it causes chronic inflammation and triggers a range of health issues — including gum disease. But that's not all. Once periodontal disease sets in, it creates "pockets" in the gum line that add another entry point for toxins to travel into the bloodstream, which set's the stage for a vicious cycle of further inflammation, poor health, and worsening gum disease.
Similar to our gut microbiome, the oral microbiome is an ecosystem of bacteria — some beneficial, others not at all. As noted above, the health of the oral microbiome impacts the whole body, not only in regards to cavities and gum disease but also cognitive function, blood sugar levels, and metabolism.
According to Alvin Danenberg, DDS,1 some of the systemic diseases that are directly associated with oral and/or gut microbiome dysbiosis and intestinal permeability include:
Inflammatory bowel disease (Crohn's disease and ulcerative colitis
Irritable bowel syndrome
Esophageal and colorectal cancers
Allergies
Respiratory and other infections
Chronic and acute inflammation
Metabolic diseases (diabetes, heart disease, etc.)
Alzheimer's disease
Autoimmune diseases, such as rheumatoid arthritis and celiac disease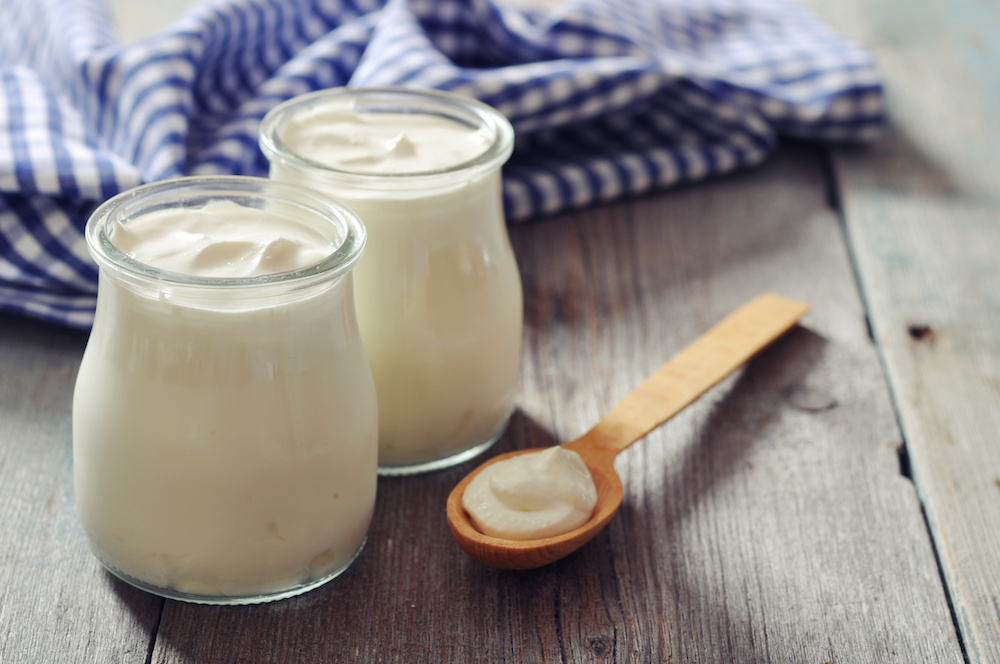 Additionally, a study in 2016 found that periodontal disease is actually a condition of mitochondrial dysfunction within certain cells found in the gum tissues.2 Subsequent studies established that vitamin K2 can not only repair damaged mitochondria, but also prevent it altogether. Interestingly, this is the same nutrient Dr. Weston A. Price attributed to the exceptional dental health of people who followed traditional diets in his studies.
Another area to consider when the gut is compromised are nutritional deficiencies that can occur and further impact our oral health. If we are not absorbing enough vitamin C and/or B-vitamins, it often leads to inflamed, bleeding gums and ultimately periodontal disease. Essential nutrients for bone and tooth formation, such as calcium, magnesium, vitamins D and K, and phosphorus, can also be lacking if there are absorption issues in the gut. This is especially problematic for those with inflammatory bowel disease, celiac, leaky gut, and other digestive conditions.
Keep in mind that the bacteria in a healthy microbiome perform much of the heavy lifting regarding nutrient absorption, so if there is dysbiosis, deficiencies can arise. Anti-nutrients in grains and beans also block absorption of important vitamins and minerals, so it is best to adhere to traditional preparation practices of these foods.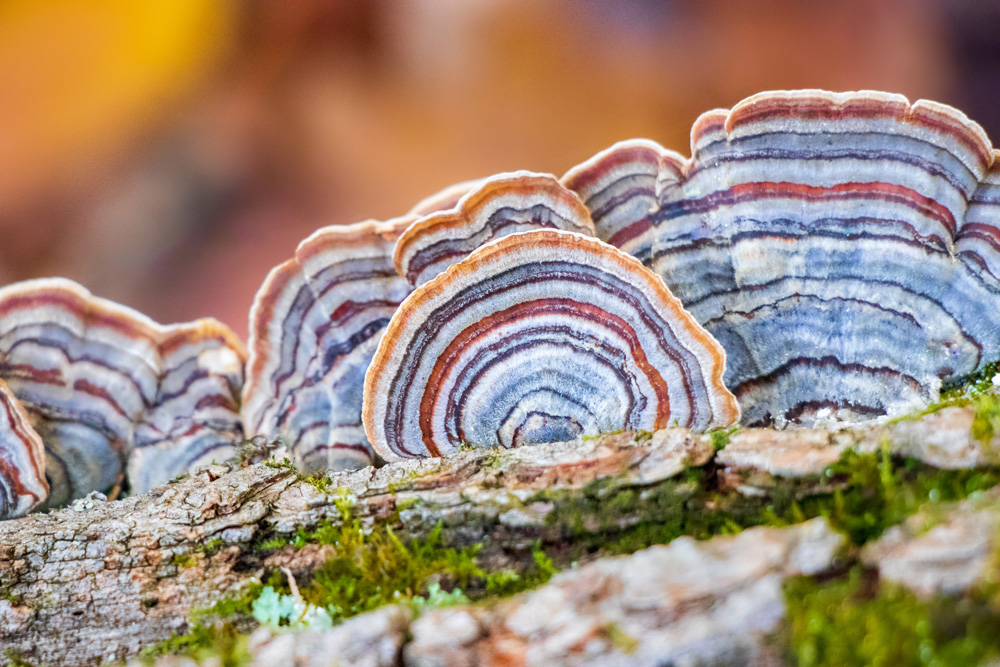 Lastly, if you struggle with acid reflux (GERD), damaged tooth enamel is a concern as it allows cavities to form. As I wrote in "My Favorite Herbal Medicines for GERD and Other Digestive System Concerns":
"Maintaining a healthy gut flora is crucial when you are dealing with any kind of digestive issue, including GERD. Turkey tail mushroom is an excellent option as it feeds beneficial bacteria and controls the overgrowth of candida, thereby reducing bloating and pressure that can trigger a GERD episode. Addressing inflammation is also important. This is where the medicinal mushrooms reishi and lion's mane come in.4,5 Along with turkey tail, both are exceptionally anti-inflammatory and tackle leaky gut as well. Moreover, a study published in Evidence-Based Complementary and Alternative Medicine found that lion's mane helps to protect gastric tissues.3

Another excellent anti-inflammatory herb, plantain also coats and protects the mucous membranes of the throat, stomach, and intestines.6 Marshmallow and slippery elm are two of the best herbal remedies you can use for soothing the digestive tract by forming a protective layer.7 Marshmallow helps to encourage gastrointestinal tissue regeneration as well. This is not only important for GERD, but for other issues such as ulcers and leaky gut."
Each of these powerful botanicals are included in my Balanced Gut Blend.
If you would like to support a healthy microbiome, heal leaky gut, and calm GERD for outstanding dental and overall health, visit the apothecary today to learn more about how this potent formulation can help!
Nicole's Apothecary Products in this Post
References
"Leaky Gut, Periodontal Disease, & Chronic Disease" Alvin Danenberg, Ask The Dentist, October 26, 2021

Li, X., Wang, X., Zheng, M., & Luan, Q. X. (2016). Mitochondrial reactive oxygen species mediate the lipopolysaccharide-induced pro-inflammatory response in human gingival fibroblasts. Experimental cell research, 347(1), 212–221. https://doi.org/10.1016/j.yexcr.2016.08.007

Hussan, F., Mansor, A. S., Hassan, S. N., Tengku Nor Effendy Kamaruddin, T. N., Budin, S. B., & Othman, F. (2015). Anti-Inflammatory Property of Plantago major Leaf Extract Reduces the Inflammatory Reaction in Experimental Acetaminophen-Induced Liver Injury. Evidence-based complementary and alternative medicine : eCAM, 2015, 347861. https://doi.org/10.1155/2015/347861

Joseph, S., Sabulal, B., George, V., Antony, K. R., & Janardhanan, K. K. (2011). Antitumor and anti-inflammatory activities of polysaccharides isolated from Ganoderma lucidum. Acta pharmaceutica (Zagreb, Croatia), 61(3), 335–342. https://doi.org/10.2478/v10007-011-0030-6

Yao, W., Zhang, J. C., Dong, C., Zhuang, C., Hirota, S., Inanaga, K., & Hashimoto, K. (2015). Effects of amycenone on serum levels of tumor necrosis factor-α, interleukin-10, and depression-like behavior in mice after lipopolysaccharide administration. Pharmacology, biochemistry, and behavior, 136, 7–12. https://doi.org/10.1016/j.pbb.2015.06.012

Hussan, F., Mansor, A. S., Hassan, S. N., Tengku Nor Effendy Kamaruddin, T. N., Budin, S. B., & Othman, F. (2015). Anti-Inflammatory Property of Plantago major Leaf Extract Reduces the Inflammatory Reaction in Experimental Acetaminophen-Induced Liver Injury. Evidence-based complementary and alternative medicine : eCAM, 2015, 347861. https://doi.org/10.1155/2015/347861

Alexandra Deters, Janina Zippel, Nils Hellenbrand, Dirk Pappai, Cathleen Possemeyer, Andreas Hensel,

Aqueous extracts and polysaccharides from Marshmallow roots (Althea officinalis L.): Cellular internalisation and stimulation of cell physiology of human epithelial cells in vitro, Journal of Ethnopharmacology, Volume 127, Issue 1, 2010, Pages 62-69, ISSN 0378-8741,https://doi.org/10.1016/j.jep.2009.09.050.