A Crucial Biochemical For Neurological Health
As one of the most important neurotransmitters in the body, acetylcholine is directly associated with cognitive health by supporting our ability to learn, focus, and memorize information. What's more, it is also involved in muscle contractions, sleep quality, alertness, and whether or not you develop a neurological disorder such as dementia, Alzheimer's, Parkinson's, or myasthenia gravis. Autism, schizophrenia, and glaucoma are also linked with low levels of acetylcholine. If you are concerned about cognitive health, keep reading as we will dig deeper into this crucial biochemical and explore ways you can boost it through diet, supplements, and herbal medicines.
Acetylcholine: Function and Benefits
As with other neurotransmitters, acetylcholine sends signals between nerve cells and is found in the central nervous system. It is synthesized primarily from choline and is known to regulate other neurotransmitters, such as norepinephrine, dopamine, and serotonin. Having enough acetylcholine is critical for neuroplasticity, memory, learning, and focus. It also supports impulse control, decision making, planning, and attention.
Additionally, acetylcholine helps to protect against and treat neurodegenerative diseases, including dementia, Alzheimer's, and Parkinson's disease. Many of the drugs used to treat these conditions are called acetylcholinesterase inhibitors as they help to block the enzyme acetylcholinesterase, which breaks down acetylcholine in the brain. Through this action, acetylcholinesterase inhibitors allow for acetylcholine to become more bioavailable, thereby supporting improved cognitive function and motor control.1,2,3
Likewise, myasthenia gravis, an autoimmune disorder that causes rapid weakening of the muscles, is also associated with deficiencies in acetylcholine since antibodies interfere with acetylcholine receptors in the muscles. As with Alzheimer's and Parkinson's, acetylcholinesterase inhibitors are helpful in treating the condition.4
Increasing acetylcholine may also improve cognitive and social challenges in those with autism, since low levels of the neurotransmitter can directly contribute to seizures and brain impairment. Researchers suspect that acetylcholine may increase GABA, a calming neurotransmitter.5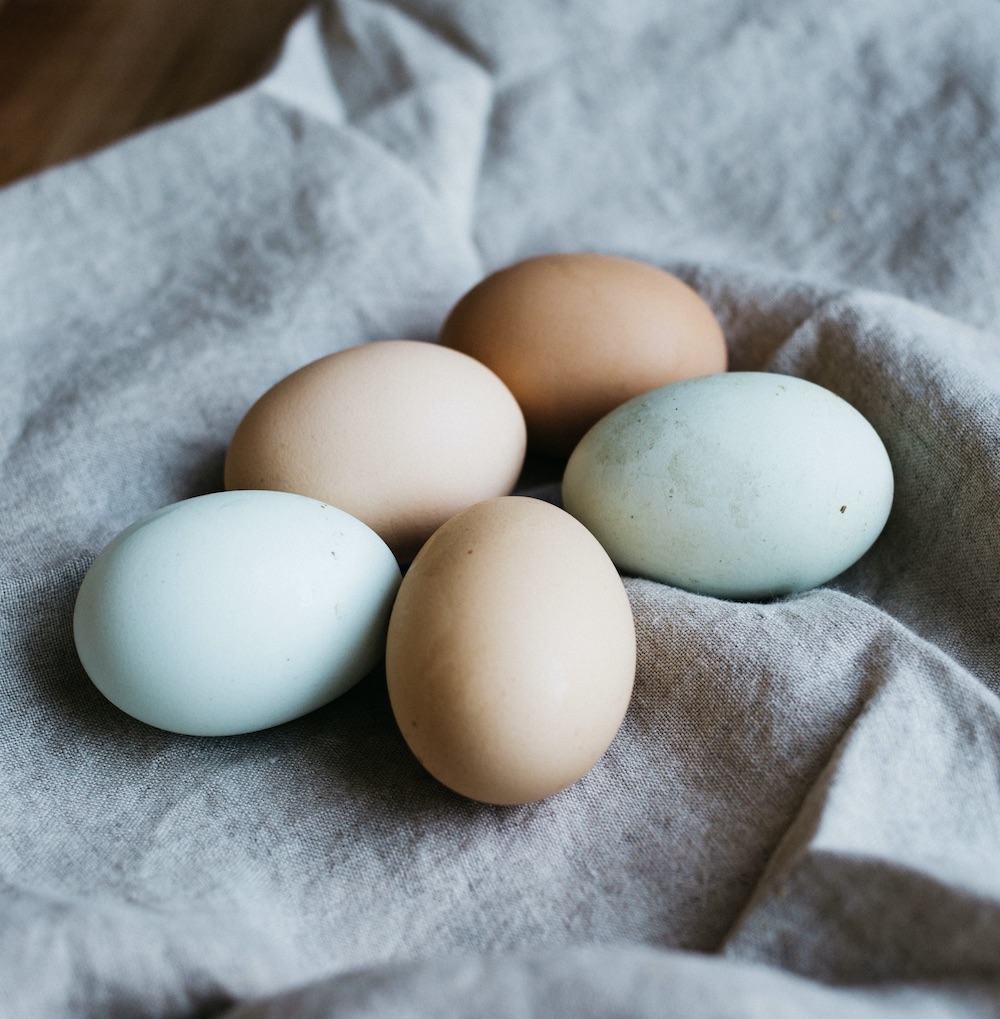 How to Raise Acetylcholine Levels
To increase acetylcholine naturally, focus on foods rich in the precursor choline. We can also use supplements and herbs that target the acetylcholine system, such as those listed below.
Foods High in Choline:
Eggs
Grass-fed beef
Fish such as cod
Chickpeas
Turkey and chicken
Broccoli, Brussels sprouts, and cauliflower
Navy beans
Split peas
Herbs and Supplements Shown to Increase Acetylcholine:
Bacopa monnieri
Huperzine A
Licorice
Ashwagandha
Tulsi
Curcumin
Ginger
Andrographis
Glycine
Reishi
Rosemary
Cinnamon
Zinc
Copper
Quercetin
DHA and fish oils
Indian gooseberry (amla)
Research has shown that wild blueberries are exceedingly beneficial for cognitive health, including learning and memory as well. The fruit inhibits acetylcholinesterase, which in turn boosts acetylcholine activity.6
Similarly, lemon balm also lowers the level of acetylcholinesterase in the brain.7 Moreover, it calms ADHD symptoms, improves sleep quality, encourages the production of GABA, and protects the nerves.
Interested in giving these remedies a try? Stand alone Lemon Balm and Reishi tinctures can be found in my apothecary, along with ashwagandha in our Anxiety & Stress Blend.
The Takeaway
For cognitive health and proper muscle function, acetylcholine is an important neurotransmitter to consider — we want to ensure we are optimizing it as much as possible to enjoy the benefits of sharp focus, attention, memory, learning, and more. Our food choices make a difference, as do a range of herbal remedies and supplements.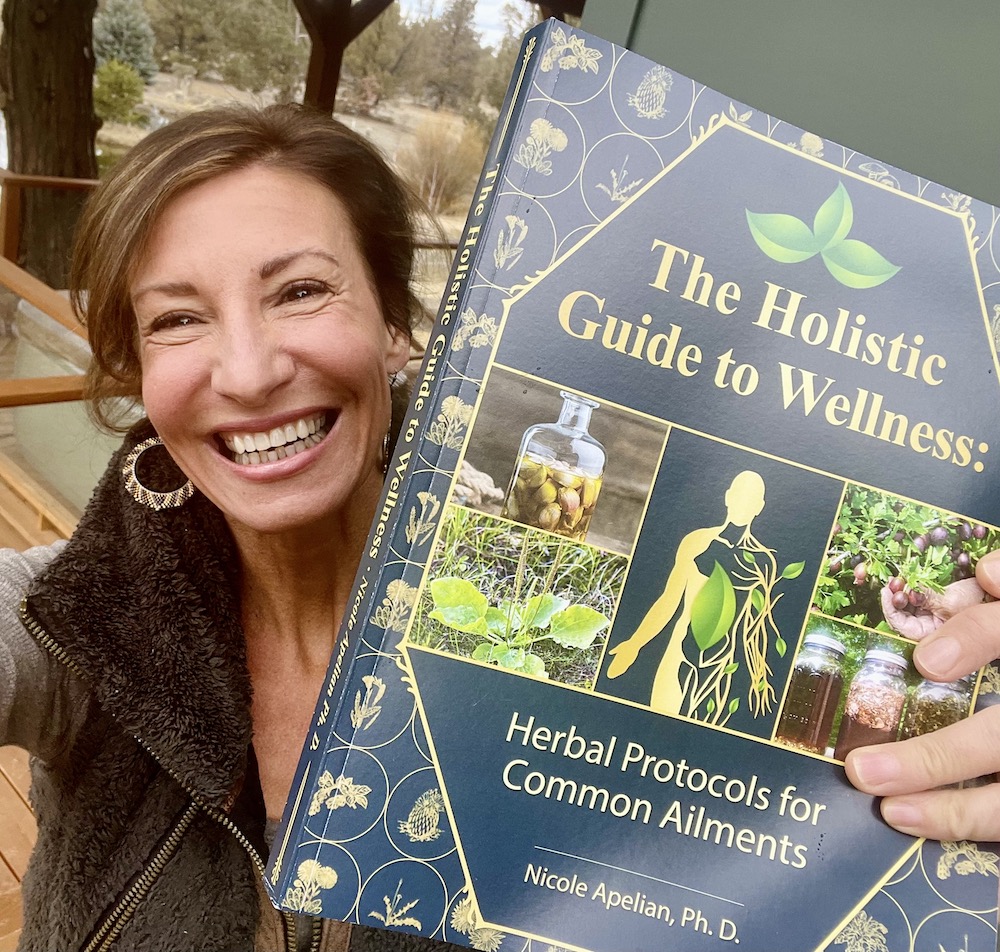 A New Resource For Naturally Managing Your Health
If you would like to deepen your knowledge of natural health, including how to increase acetylcholine and improve overall cognitive function, The Holistic Guide to Wellness: Herbal Protocols for Common Ailments is for you!
Within its pages you will find 45 easy-to-follow, science-backed holistic protocols with specific foods, physical and mental exercises, stress-relief techniques, vitamins, minerals, herbs, massages, stretches, detoxes, natural remedies, and a whole range of other holistic practices that are all based in peer-reviewed science.
A resource like this can save you money over the years and provide relief even if you can't afford medical insurance or the high costs associated with medical appointments, prescription drugs, and hospital stays. It will also help you to care for your own health at home when doctors and medicines may not be available during a crisis.
I've printed a limited edition of what is probably my most helpful book yet. Only the best protocols made it into the book — the things that worked for me and for others, and that could work for you and your family as well.
Don't wait. Tap here to learn more and discover the power of natural medicine for yourself!
Nicole's Apothecary Products in this Post
References
Jiang, S., Li, Y., Zhang, C., Zhao, Y., Bu, G., Xu, H., & Zhang, Y. W. (2014). M1 muscarinic acetylcholine receptor in Alzheimer's disease. Neuroscience bulletin, 30(2), 295–307. https://doi.org/10.1007/s12264-013-1406-z

Bohnen, N. I., Kaufer, D. I., Ivanco, L. S., Lopresti, B., Koeppe, R. A., Davis, J. G., Mathis, C. A., Moore, R. Y., & DeKosky, S. T. (2003). Cortical cholinergic function is more severely affected in parkinsonian dementia than in Alzheimer disease: an in vivo positron emission tomographic study. Archives of neurology, 60(12), 1745–1748. https://doi.org/10.1001/archneur.60.12.1745

Chung, K. A., Lobb, B. M., Nutt, J. G., & Horak, F. B. (2010). Effects of a central cholinesterase inhibitor on reducing falls in Parkinson disease. Neurology, 75(14), 1263–1269. https://doi.org/10.1212/WNL.0b013e3181f6128c

Acetylcholine (ACh), Cleveland Clinic. Retrieved on March 29, 2023 from, https://my.clevelandclinic.org/health/articles/24568-acetylcholine-ach

Deutsch, S. I., Urbano, M. R., Neumann, S. A., Burket, J. A., & Katz, E. (2010). Cholinergic abnormalities in autism: is there a rationale for selective nicotinic agonist interventions?. Clinical neuropharmacology, 33(3), 114–120. https://doi.org/10.1097/WNF.0b013e3181d6f7ad

Papandreou, M. A., Dimakopoulou, A., Linardaki, Z. I., Cordopatis, P., Klimis-Zacas, D., Margarity, M., & Lamari, F. N. (2009). Effect of a polyphenol-rich wild blueberry extract on cognitive performance of mice, brain antioxidant markers and acetylcholinesterase activity. Behavioural brain research, 198(2), 352–358. https://doi.org/10.1016/j.bbr.2008.11.013

Obulesu, M., & Rao, D. M. (2011). Effect of plant extracts on Alzheimer's disease: An insight into therapeutic avenues. Journal of neurosciences in rural practice, 2(1), 56–61. https://doi.org/10.4103/0976-3147.80102