Enjoy the Summer Season, Pest-Free
During the summer season it's a joy to be in nature with the warmer weather. That is, until the mosquitos arrive. Not only are these pests an annoyance, they also spread disease. So it's important to discourage biting insects as much as possible. The ideal is to use natural remedies as toxic chemical repellents compromise health, especially in children. Here are some suggestions for keeping mosquitos and other biting insects at bay so that you and your family can happily spend time in the great outdoors without worrying about pests.
Discouraging Mosquitoes in Your Garden Space
Believe it or not, your fire pit can be an excellent mosquito repellent. The pests already don't like smoke, but if you burn aromatic herbs in your fire, it adds an extra layer of protection. Toss in a handful of dried lavender, catnip, mint, lemon balm, citronella, thyme, rosemary, or sage. Planting these same herbs around your garden spaces also helps to drive away biting insects. Marigolds and geraniums are a deterrent as well.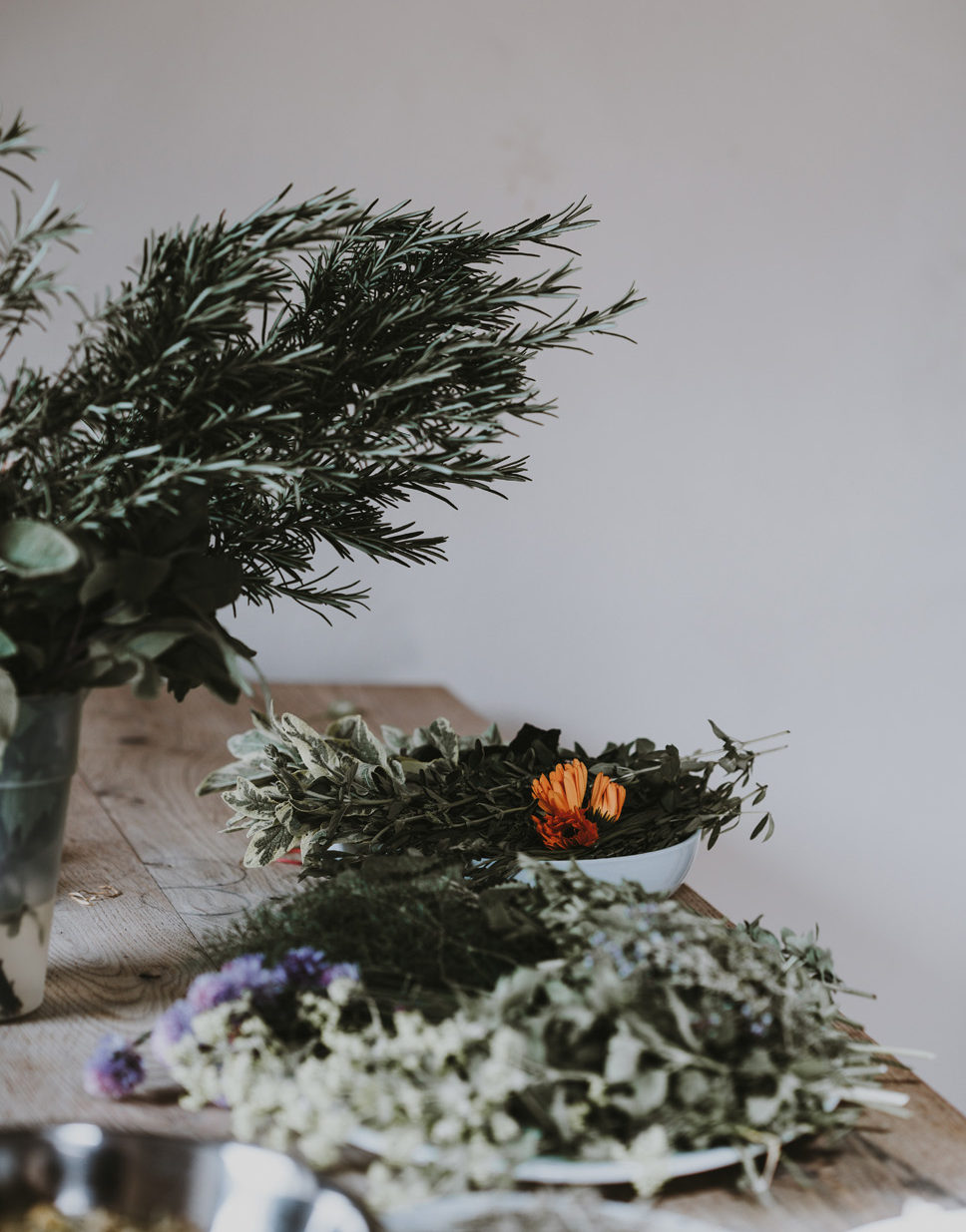 Aromatic Botanicals: An Outstanding Ally For Summertime
Most of us are familiar with essential oils or have used them for aromatherapy at one point or another. The same power they have for helping us to sleep, clarify the mind, or encourage a sunny outlook can be harnessed to repel biting insects. Always use organic, therapeutic grade essential oils and make sure to dilute them in a carrier like almond, jojoba, or avocado oil.
Here are some of my favorites for the mosquito season:
Lavender – Interestingly, an animal study found that lavender oil is an effective repellent for adult mosquitos. It is also antifungal, analgesic, and antiseptic, which helps to soothe the skin and prevent bites from becoming infected.
Thyme – Providing a 91 percent protection rate against mosquito bites when a 5 percent thyme oil preparation was applied to the skin, hairless mice in this study demonstrated that it is one of the best natural mosquito repellents that you can use. Research has also shown that when you burn dried thyme, it offers up to 85 percent protection for 60-90 minutes.
Rosemary – This strongly scented herb may smell nice to people but mosquitos find it disagreeable. Beyond repelling insects, it is also helpful for headaches, concentration and memory, inflammation, and arthritis.
The wonderful aspect about these herbs is that you can consume them as well for extra protection. Plus they are delicious! What's more, tea made from fresh thyme is antibacterial, antiviral, and antifungal. The next time you feel a cold or flu bug coming on, give it a try!
Lemon balm makes an exceptional tea or you can use it in a convenient tincture form, like the one found in my Apothecary. Fresh lavender flowers can be added to lemonade for a refreshing drink during mosquito season as well. Another delicious herbal tea is made from Cistus incanus. Grown in the Mediterranean, it is famous for repelling ticks, mosquitos, and other biting insects when you drink it as a strong brew several times a day. It is also known for its effectiveness for Lyme disease.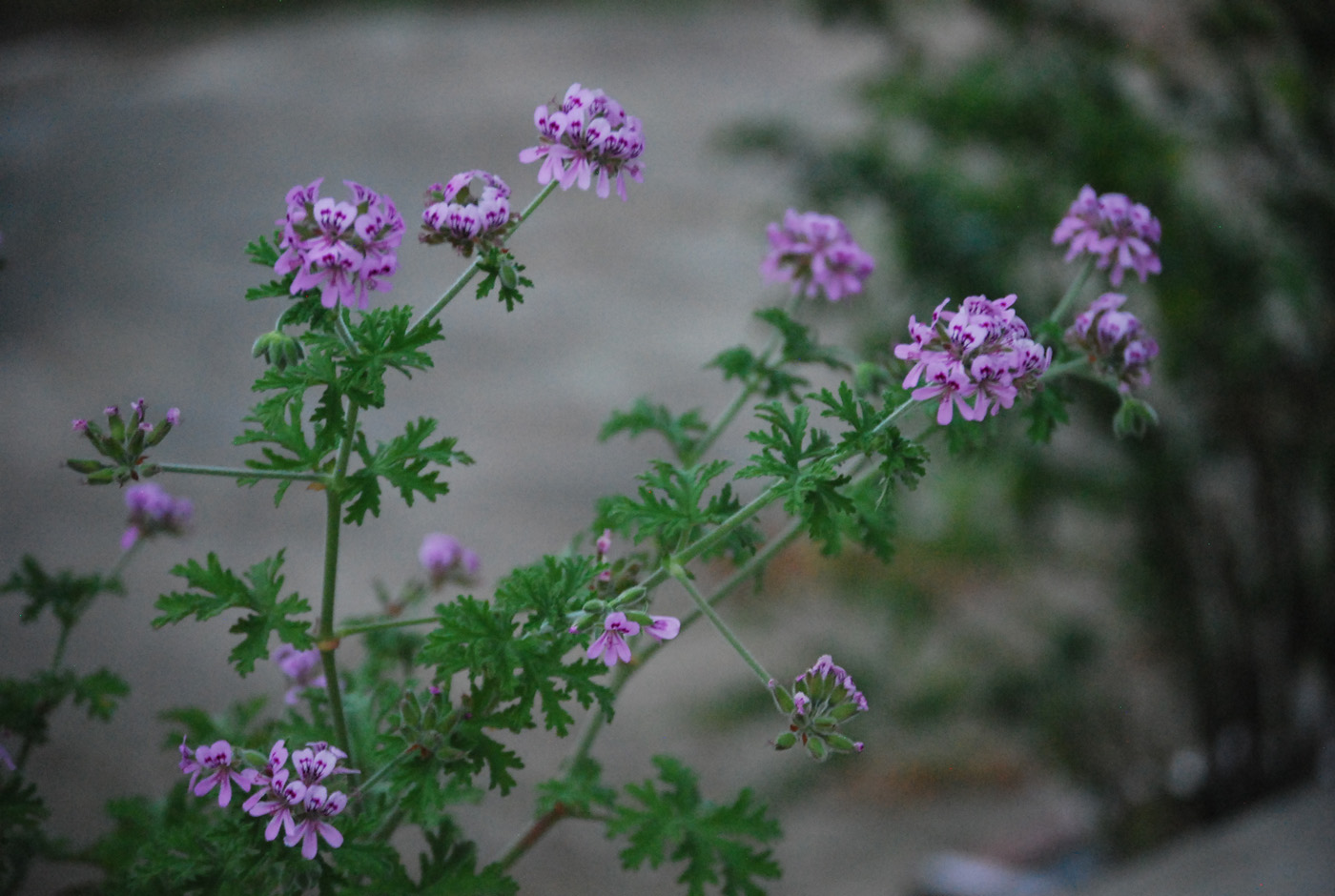 One of the more popular herbs for discouraging mosquitoes is citronella. Made from Citrosa geranium, citronella oil is exceptionally effective for repelling biting insects when applied to the skin. According to research, citronella is as effective as DEET for discouraging mosquito bites. Planting citrosa geraniums throughout your yard is helpful as well. You can also burn citronella candles when you are enjoying outdoor spaces at dusk.
Likewise, sweet grass (Hierochloe odorata or Anthoxanthum nitens) is an excellent insect repellent. It contains the compounds phytol and coumarin, which are as effective as DEET in repelling mosquitoes but without the toxicity.
Another herb to consider is boneset (Eupatorium perfoliatum). It is highly effective in fighting dengue fever, a mosquito-borne disease that causes high fever and intense muscle and bone pain. Boneset addresses the underlying causes of the disease and also helps to relieve the pain. The herb is also used to treat malaria. It encourages sweating, which helps to calm the fever associated with malaria and lessens the severity of the disease.
You can learn more about the uses and benefits of sweet grass and boneset in my book, The Lost Book of Herbal Remedies.
Additional Tips
Since mosquitos breed in standing water, make sure your outdoor spaces are clear of it. If you are bitten by an insect, you can rub a little apple cider vinegar on the bite or crush and apply a fresh plantain (Plantago spp.) leaf on it for relief. A slice of raw onion or fresh garlic works well too and will also protect against infection. Additionally, a dab of lavender essential oil will help to calm bites and prevent infection.
My All-Purpose (First Aid) Salve is an outstanding remedy as well. With a potent blend of lavender, plantain, calendula, and other soothing herbs, it quickly stops the pain from stings and bites. What's more, the formulation was developed to halt infections and rapidly heal the skin. It's easy-to-use and highly effective — so much so that it is one of my family's top, go-to herbal remedies!
Lastly, garlic supplements or eating plenty of raw garlic also discourages biting insects. Keep in mind that if you are using a natural insect repellent, make sure to reapply every 2-4 hours for the best protection
Learn More About the Power of Herbs and Natural Remedies
Would you like an in-depth knowledge about herbal remedies? Have a look at The Lost Book of Herbal Remedies: The Healing Power of Plant Medicine. In it I provide detailed identification, harvesting, and application advice for many easy-to-find plants. This essential guide also shows you how to make tinctures, salves, and decoctions right in your own home.
Nature is truly bountiful!