Natural Relief for Hard-To-Treat Conditions
Over the past decade, cannabidiol (CBD) products have enjoyed an upswing in popularity for those seeking a natural method to control seizures and pain, cool inflammation, address mood disorders, and promote relaxation and sleep. Unlike marijuana, CBD is not psychoactive and doesn't have the side effects associated with tetrahydrocannabinol (THC), such as anxiety, memory issues, and paranoia.1 CBD products have also shown promise in treating those with conditions that are not responding to conventional therapies — including severe seizure disorders, chronic pain, and autoimmune disorders. Let's explore the basic properties of CBD and several, science-backed benefits associated with it.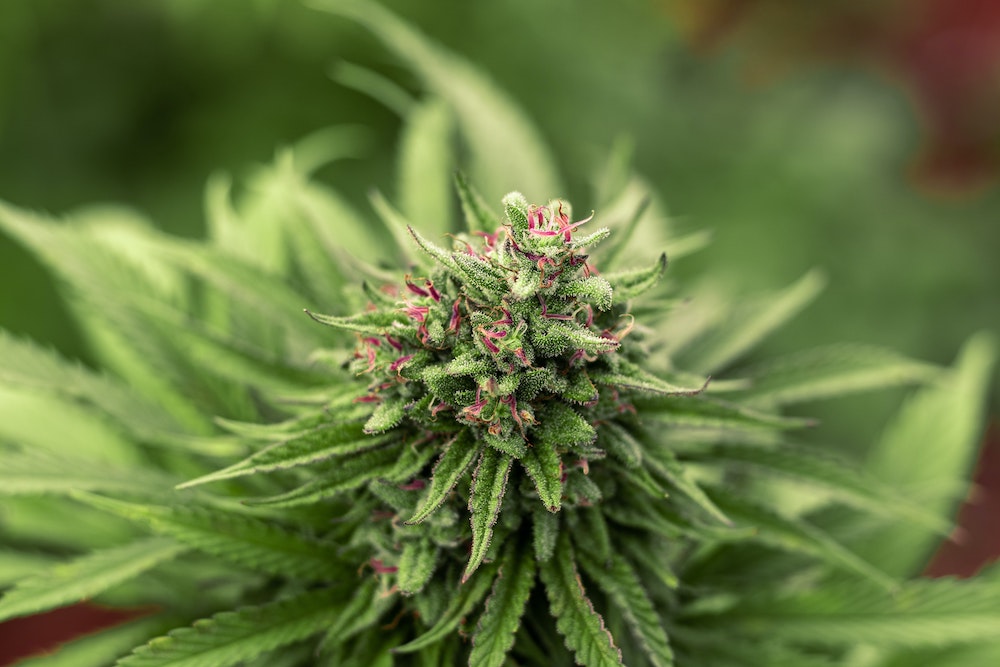 Cannabis sativa 101
The Cannabis sativa plant contains two main bioactive chemicals: CBD and THC. While both hemp and cannabis belong to the same plant species, they differ in their levels of the psychoactive compound THC. Hemp has 0.3% or less of THC — an amount that does not produce psychoactive effects. Cannabis-derived products have significant variations in the level of THC, from around 4%-28% or higher if a concentrate.
It is important to know the difference because cannabis-derived CBD products are legal in some states, but illegal under federal law, whereas hemp-derived CBD is legal on a federal level, but some states have classified it as illegal. Needless to say, it can be confusing so it's best to consult your local laws.
Extracted from the Cannabis sativa plant and then diluted with a food-grade carrier oil, CBD oil contains more than 100 chemical compounds. CBD can also be extracted with alcohol and made into a tincture. It is now found in a variety of products, including supplements, drinks, food, lotions, and more. I personally use hemp-derived CBD isolate and have experienced impressive results for inflammation, neuroprotection, pain-relief, and relaxation.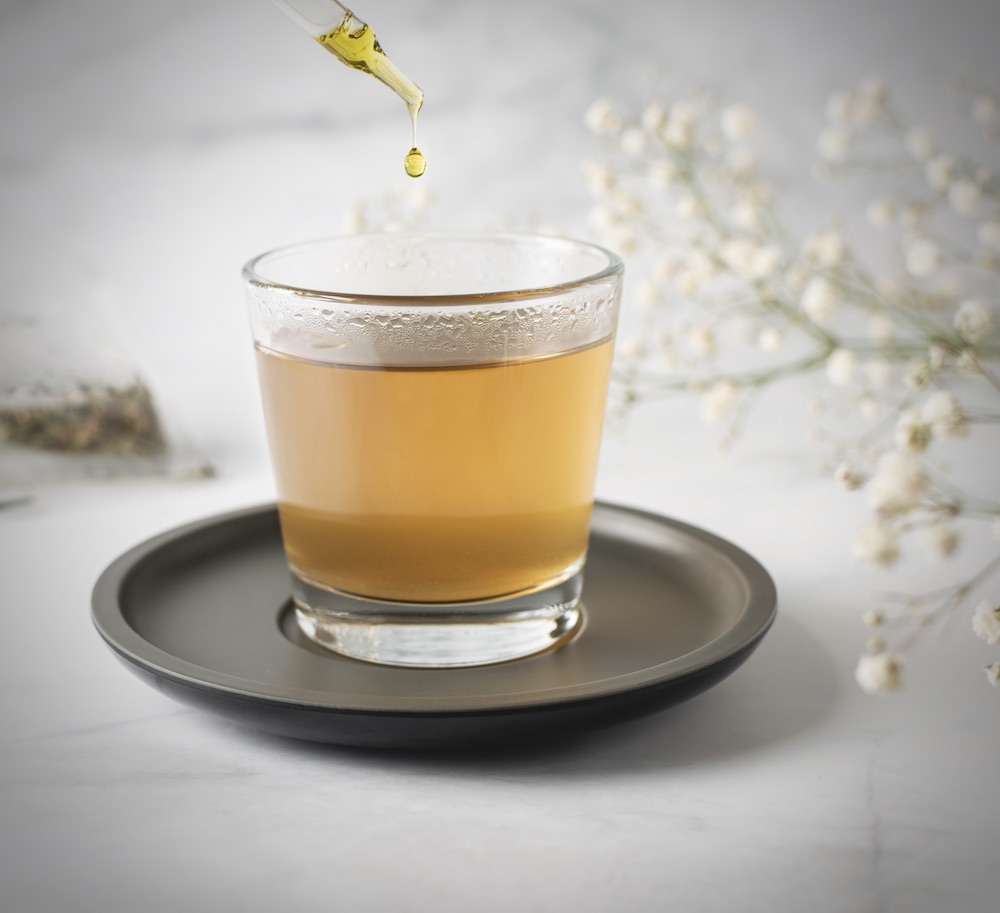 My Top 3 Uses
Autoimmunity, Inflammation, Pain. Recent studies have shown that CBD calms an overactive immune system and may be helpful for multiple sclerosis, rheumatoid arthritis, lupus, and inflammatory bowel disease (IBD).2 It also addresses inflammation and pain — two hallmark symptoms of autoimmunity.3,4 Additionally, studies has found that CBD may be helpful for nerve and back pain. However, it seems to work best when combined with THC.12,13 Researchers believe it reduces chronic pain by interacting with endocannabinoid receptors, lowering inflammation, and influencing neurotransmitters.14
Anxiety, PTSD, Depression. Interestingly, CBD may be beneficial if you suffer from anxiety. One Brazilian study found that participants who took a 300-mg dose of CBD before a simulated public speaking test experienced the lowest levels of anxiety.5 It may also be effective for those with social anxiety or another anxiety-related condition, such as children with post-traumatic stress disorder.6,7 CBD has also shown promise in treating depression.8
Neuroprotective. One of the most well-known uses for CBD is with neurological disorders such as epilepsy/seizures and multiple sclerosis. A study published in the journal Lancet Neurology found that those who were given 0.9-2.3 grams of CBD oil per pound (or 2-5 grams per kg) of body weight experienced a reduction in seizures by an impressive 36.5%.9 Likewise, another study established that CBD oil significantly reduced seizure activity in children who have Dravet syndrome, a severe childhood epilepsy disorder.10 Moreover, it also reduced MS-associated muscle spasms in 75% of the participants who did not find relief with conventional medications.11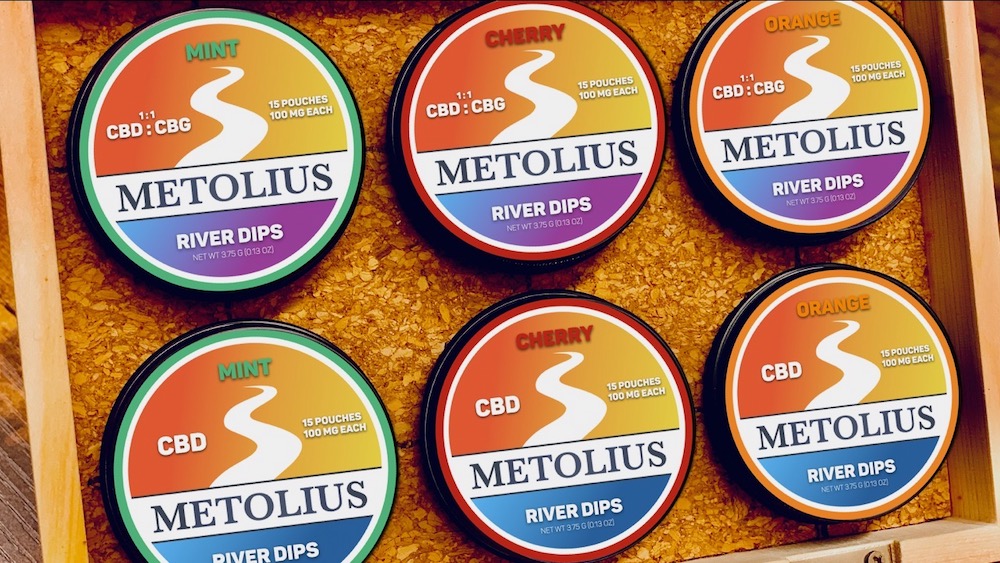 Quality Matters: Why I Use Metolius Hemp CBD
After researching the benefits of CBD, I set out to find a product that was concentrated, effective, and organic. Metolius Hemp Company fits these criteria. I have happily used their products for quite some time with outstanding results for inflammation, managing my MS, and as an adaptogen.
I chose their product over the many other options on the market because it has the highest quality isolate and contains a greater amount of cannabinoids and terpenes. This creates a synergy that helps to boost the efficacy of each bioactive compound.
If you are interested in trying these products for yourself, my friends at the Metolius Hemp Company are giving you 30% off. Use the coupon code "nicole" for 30% off your entire order (except the already discounted CannaClubs).
I love what they're doing and think you will too!
References
Zuardi A. W. (2008). Cannabidiol: from an inactive cannabinoid to a drug with wide spectrum of action. Revista brasileira de psiquiatria (Sao Paulo, Brazil : 1999), 30(3), 271–280. https://doi.org/10.1590/s1516-44462008000300015

Nichols, J. M., & Kaplan, B. L. F. (2020). Immune Responses Regulated by Cannabidiol. Cannabis and cannabinoid research, 5(1), 12–31. https://doi.org/10.1089/can.2018.0073

Pacher, P., Kogan, N. M., & Mechoulam, R. (2020). Beyond THC and Endocannabinoids. Annual review of pharmacology and toxicology, 60, 637–659. https://doi.org/10.1146/annurev-pharmtox-010818-021441

Darkovska-Serafimovska, M., Serafimovska, T., Arsova-Sarafinovska, Z., Stefanoski, S., Keskovski, Z., & Balkanov, T. (2018). Pharmacotherapeutic considerations for use of cannabinoids to relieve pain in patients with malignant diseases. Journal of pain research, 11, 837–842. https://doi.org/10.2147/JPR.S160556

Linares, I. M., Zuardi, A. W., Pereira, L. C., Queiroz, R. H., Mechoulam, R., Guimarães, F. S., & Crippa, J. A. (2019). Cannabidiol presents an inverted U-shaped dose-response curve in a simulated public speaking test. Revista brasileira de psiquiatria (Sao Paulo, Brazil : 1999), 41(1), 9–14. https://doi.org/10.1590/1516-4446-2017-0015

García-Gutiérrez, M. S., Navarrete, F., Gasparyan, A., Austrich-Olivares, A., Sala, F., & Manzanares, J. (2020). Cannabidiol: A Potential New Alternative for the Treatment of Anxiety, Depression, and Psychotic Disorders. Biomolecules, 10(11), 1575. https://doi.org/10.3390/biom10111575

Shannon, S., & Opila-Lehman, J. (2016). Effectiveness of Cannabidiol Oil for Pediatric Anxiety and Insomnia as Part of Posttraumatic Stress Disorder: A Case Report. The Permanente journal, 20(4), 16-005. https://doi.org/10.7812/TPP/16-005

García-Gutiérrez, M. S., Navarrete, F., Gasparyan, A., Austrich-Olivares, A., Sala, F., & Manzanares, J. (2020). Cannabidiol: A Potential New Alternative for the Treatment of Anxiety, Depression, and Psychotic Disorders. Biomolecules, 10(11), 1575. https://doi.org/10.3390/biom10111575

Devinsky, O., Marsh, E., Friedman, D., Thiele, E., Laux, L., Sullivan, J., Miller, I., Flamini, R., Wilfong, A., Filloux, F., Wong, M., Tilton, N., Bruno, P., Bluvstein, J., Hedlund, J., Kamens, R., Maclean, J., Nangia, S., Singhal, N. S., Wilson, C. A., … Cilio, M. R. (2016). Cannabidiol in patients with treatment-resistant epilepsy: an open-label interventional trial. The Lancet. Neurology, 15(3), 270–278. https://doi.org/10.1016/S1474-4422(15)00379-8

Devinsky, O., Marsh, E., Friedman, D., Thiele, E., Laux, L., Sullivan, J., Miller, I., Flamini, R., Wilfong, A., Filloux, F., Wong, M., Tilton, N., Bruno, P., Bluvstein, J., Hedlund, J., Kamens, R., Maclean, J., Nangia, S., Singhal, N. S., Wilson, C. A., … Cilio, M. R. (2016). Cannabidiol in patients with treatment-resistant epilepsy: an open-label interventional trial. The Lancet. Neurology, 15(3), 270–278. https://doi.org/10.1016/S1474-4422(15)00379-8

Flachenecker, P., Henze, T., & Zettl, U. K. (2014). Nabiximols (THC/CBD oromucosal spray, Sativex®) in clinical practice–results of a multicenter, non-interventional study (MOVE 2) in patients with multiple sclerosis spasticity. European neurology, 71(5-6), 271–279. https://doi.org/10.1159/000357427

Eskander, J. P., Spall, J., Spall, A., Shah, R. V., & Kaye, A. D. (2020). Cannabidiol (CBD) as a treatment of acute and chronic back pain: A case series and literature review. Journal of opioid management, 16(3), 215–218. https://doi.org/10.5055/jom.2020.0570

Schilling, J. M., Hughes, C. G., Wallace, M. S., Sexton, M., Backonja, M., & Moeller-Bertram, T. (2021). Cannabidiol as a Treatment for Chronic Pain: A Survey of Patients' Perspectives and Attitudes. Journal of pain research, 14, 1241–1250. https://doi.org/10.2147/JPR.S278718

Darkovska-Serafimovska, M., Serafimovska, T., Arsova-Sarafinovska, Z., Stefanoski, S., Keskovski, Z., & Balkanov, T. (2018). Pharmacotherapeutic considerations for use of cannabinoids to relieve pain in patients with malignant diseases. Journal of pain research, 11, 837–842. https://doi.org/10.2147/JPR.S160556