A Springtime Bounty
As winter morphs into spring, I always look forward with great anticipation to the emerging big maple leaf blooms here in the Pacific Northwest. With an unmistakable greenish-gold color and filled with nectar, the returning pollinators are happy to see these beautiful flowers return as well. The blooms and sap are beneficial for us too. The flowers can be used in a variety of ways — like in my fritter recipe below. And when the sap is boiled down into a syrup, it provides a range of surprising health benefits — one of which is tackling superbugs.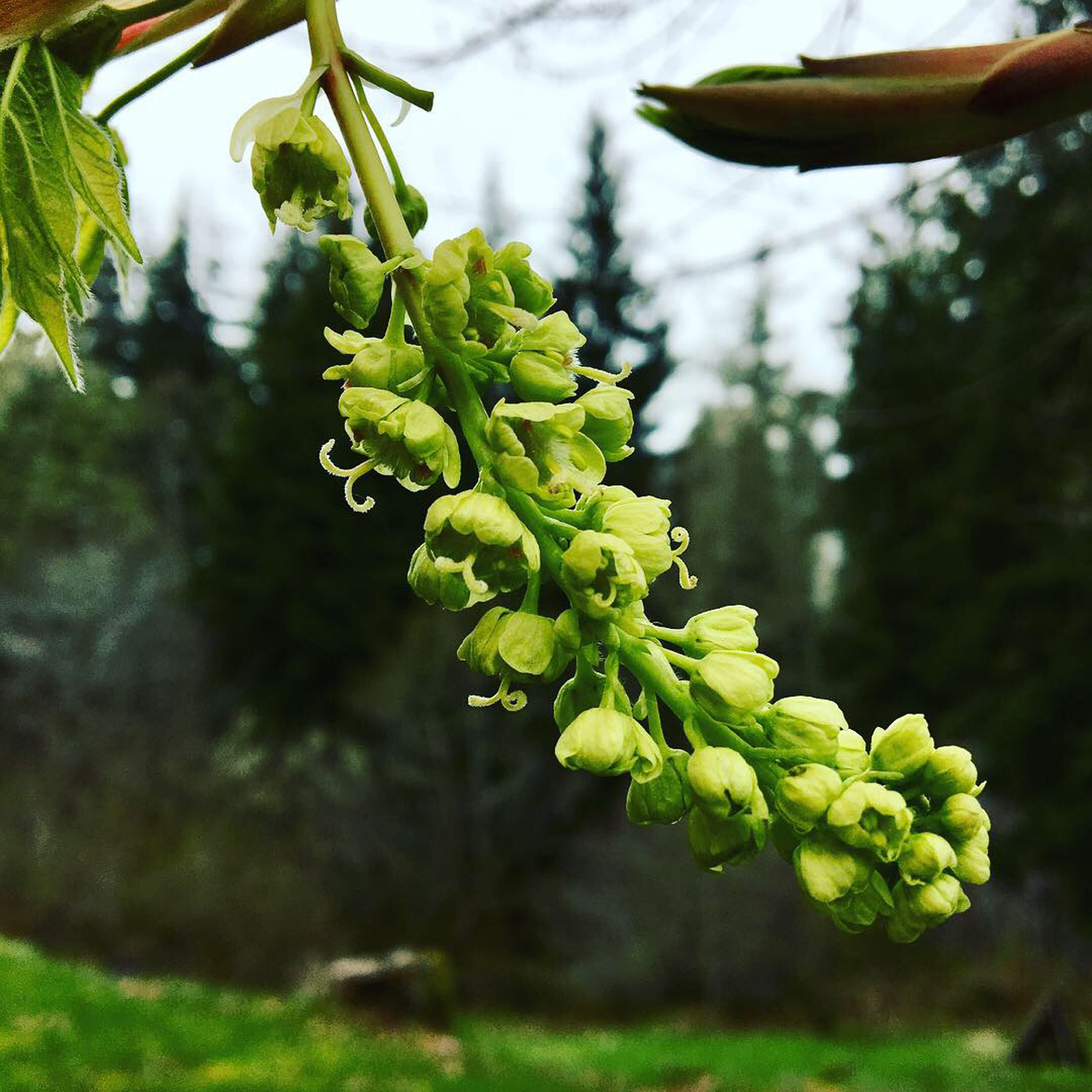 Basic Identification
The largest maple species on the North American continent, this tree grows up to 80 feet (24m) tall. You will typically find the branches covered with an assortment of mosses, lichens, and ferns. Both male and female flowers measure between 0.3 inches (0.8cm) across. Single seeds are produced in green 2-winged samaras that are about 1.5 inches (4cm) long. The leaves are large and glossy with a deep, 5-lobe shape that measure 4-10 inches (10-25cm) across. When the leaves are young, they emerge in a burgundy-tinted color then mature into a dark green. In the autumn they turn a spectacular range of yellow and orange.
Where Does It Grow?
Bigleaf maple thrives in moist, well-drained soils. It tends to grow abundantly in mixed evergreen forests.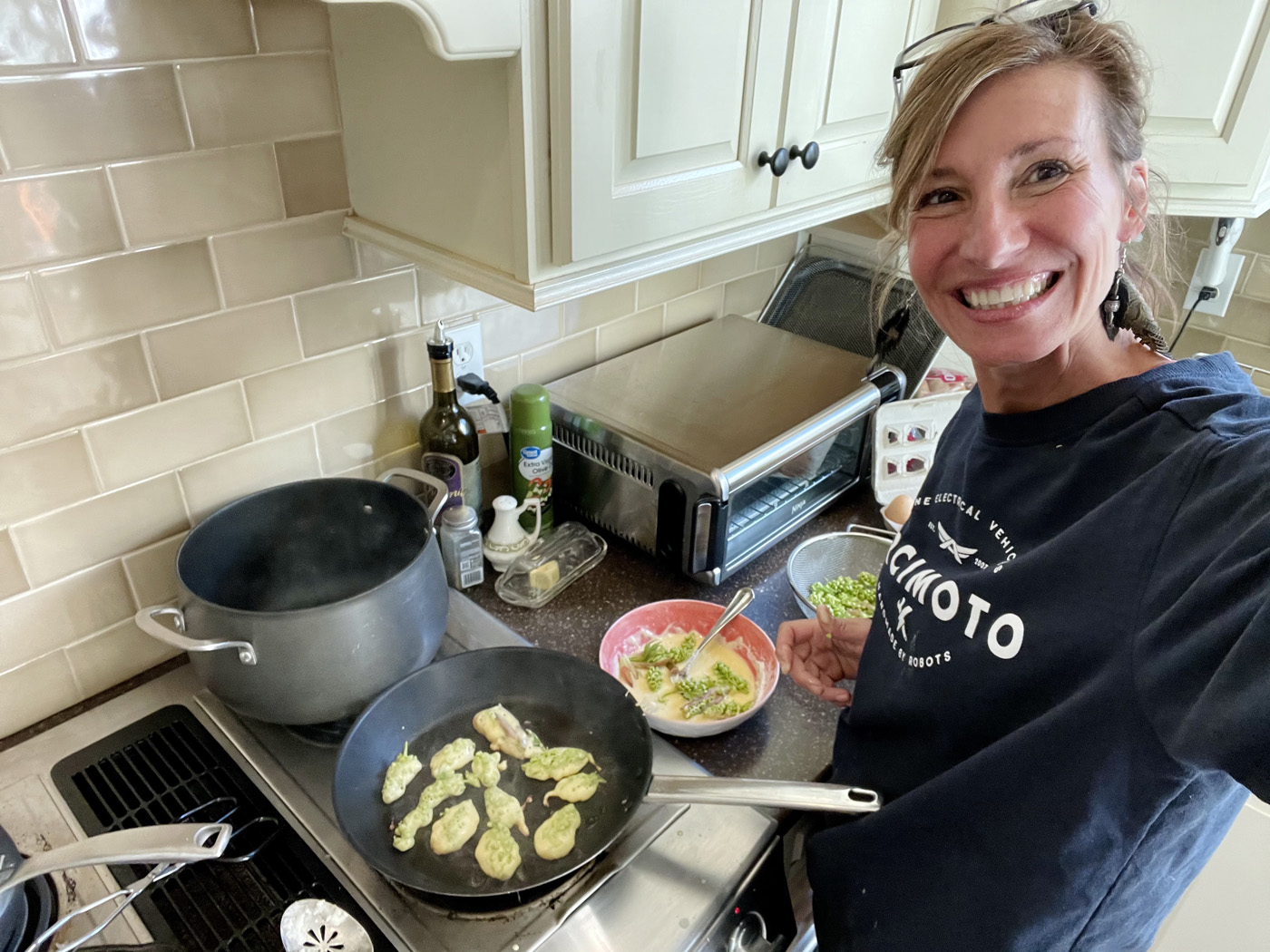 Edible Uses
The sap and flowers are edible. While the sap isn't as sweet in taste as sugar maple sap, it can still be enjoyed as a drink or boiled down into a syrup. Early spring is when you will want to tap the trunk. The flowers in springtime are delightfully rich with nectar and can be tossed into a salad, added to baked goods or made into fritters, as seen in the recipe below.
Recipe. Big Leaf Maple Flower Fritters: Ingredients: maple flower clusters, 1/2 cup flour (I use gluten-free flour), 1/2 tsp. baking powder, a pinch of salt, 2 eggs, 1/4 cup milk, 1/4 cup oil.
In a small bowl, combine flour, baking powder, and salt. Set aside. In a second bowl, whisk together the eggs and milk. Heat the oil in a pan. Dip the flower clusters in egg mixture, then roll in the flower. Place them in the pan and fry until each side is lightly golden brown.
Medicinal Uses
Traditionally, the bark is infused as a tonic for treating tuberculosis and sore throats. The raw sap is a general tonic. As the shoots age, they become slightly bitter and astringent when they age, which can help with digestion and gastrointestinal issues like nausea, acid reflux, or heartburn.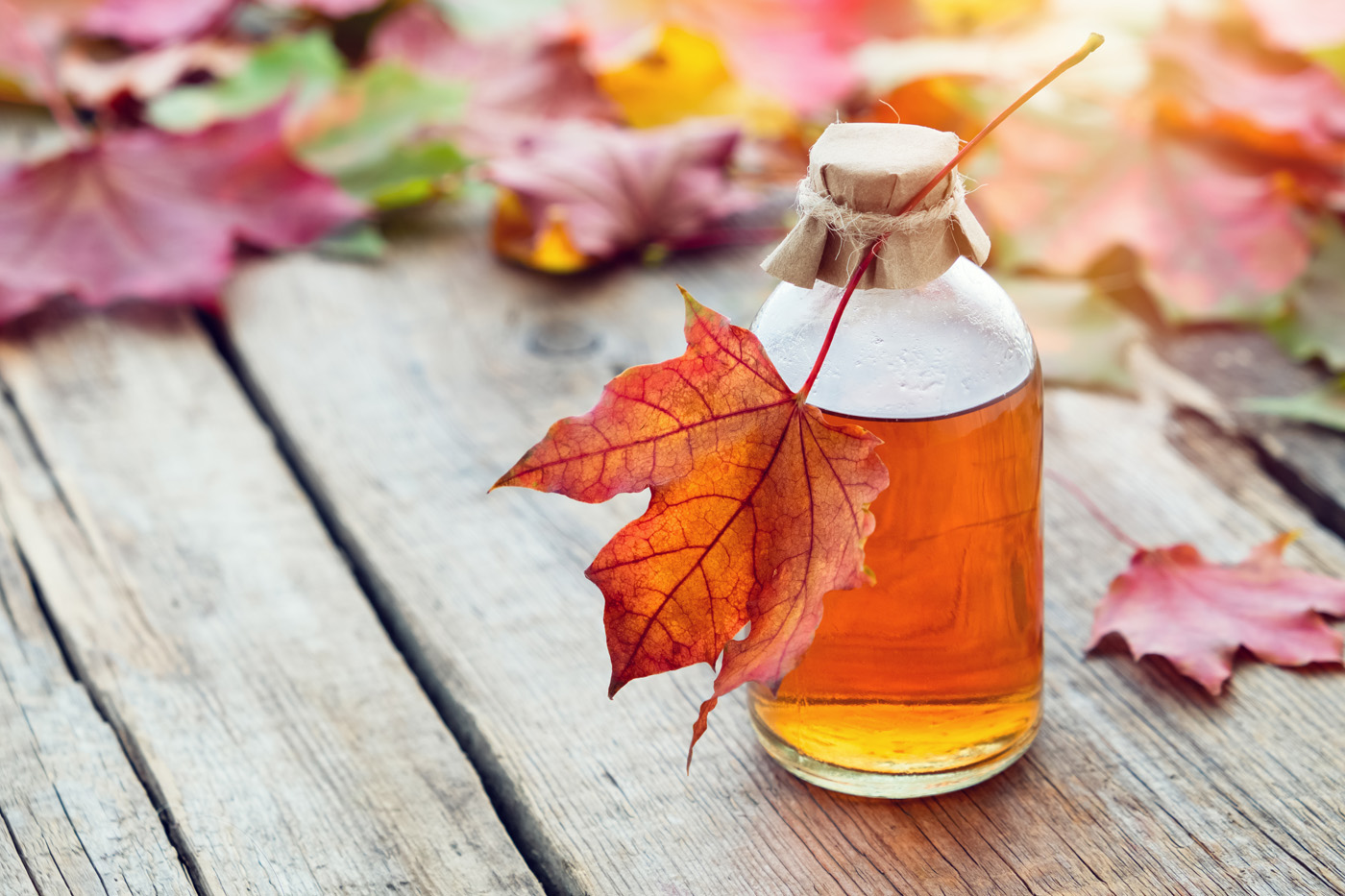 The Surprising Health Benefits of Maple Syrup
Interestingly, syrup made from the Acer species of maple contains an abundance of phytochemicals — twenty-three to be exact — as seen in this study. Scientists believe these important compounds may help to reduce the risk of cancer and cardiovascular disease.
What's more, a fascinating study published in the journal Applied and Environmental Microbiology found that maple syrup isn't just a sweet treat, it also helps to kill bacterial pathogens — including antibiotic-resistant superbugs. Lead researcher Nathalie Tufenkji and her colleagues found that concentrated maple syrup eradicated E.coli and Proteus mirabilis in the lab, a common bacteria that causes urinary tract infections. Incredibly, the team also discovered that maple syrup increases the permeability of the outer bacterial membrane, making antibiotic superbugs like tuberculosis and MRSA vulnerable to lower doses of antibiotics — thereby successfully destroying the disease-causing bacterium.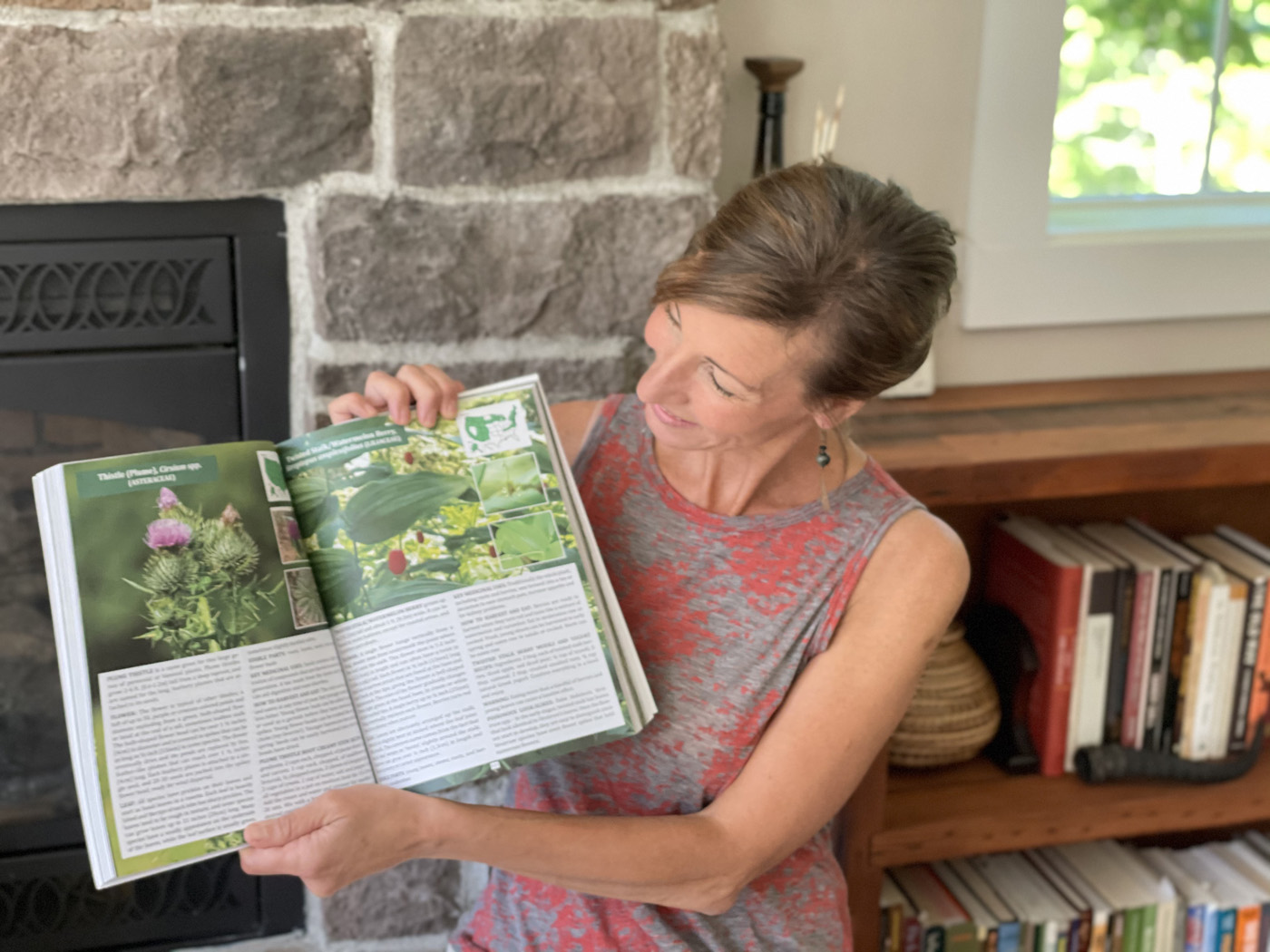 The Ultimate Foraging Guide
But that's not all. Learn more about big leaf maple and over 400 medicinal and edible wild foods in my new book, The Forager's Guide to Wild Foods: Edible Plants, Lichens, Mushrooms, and Seaweeds. This wild food guide covers a wide-range of plants across North America.
Each entry has an introduction, a range map, edible uses, common medicinal uses, poisonous look-alikes, a description of the flowers and leaves for ID, excellent color photos, harvesting instructions, and a simple recipe.
Wishing you abundant and happy foraging!