What is Interoception?
One of the fastest growing research areas in neuroscience, interception is the sense involving subtle signals sent from our internal organs — including the cardiovascular system, gut, lungs, bladder, and kidneys. As we become more sensitive to these signals, our wellbeing improves with less stress, anxiety, and depression. It is essentially "tuning" into your body. While most of the feedback is automatic and generally registered unconsciously — such as maintaining equilibrium in blood pressure or blood sugar levels — there are more obvious manifestations of these signals, such as butterflies in the stomach, a dry mouth, hunger, a tight feeling in your chest, or tense muscles. Being able to sense these signals is closely tied with how we regulate emotions. And, depending on how adept you are in this type of sensing, it will determine your levels of depression, anxiety, and stress. It is a fascinating area of study and has significant implications for those with mood disorders, ADHD, autism, PTSD, eating disorders, substance abuse issues, and more. Below we will have a closer look at interoception, helpful methods to increase it, along with supportive herbal remedies.
Emotional Regulation, Depression, and Anxiety
Those who have any kind of brain damage or a neurological condition will typically have a harder time tuning into their interoceptive signals. Researchers apply a simple test to determine a person's inner sense: counting your heartbeat without taking your pulse. Listening to a recording of a regular heartbeat and asking if it matches your own is another method, as is taking a specially designed questionnaire. When researchers examined the results, they discovered that those with less interoceptive awareness had higher rates of depression, feelings of lethargy, and emotional numbness.1 The team concluded:
"Results of this study suggest that for depressed individuals without anxiety comorbidities, disrupted perception of bodily responses reduces both the experience of positive arousal and the ability to use interoceptive feedback to inform decision making."
Another review found that interoceptive impairments can lead to "sickness behaviors and fatigue, depression, eating disorders, autism, and anxiety."2
Interestingly, those with anxiety do perceive interoceptive signals, but misinterpret them by perceiving the signals as more pronounced than they really are — such as identifying an elevation of heart rate as much more rapid than it is, which creates a sense of panic.3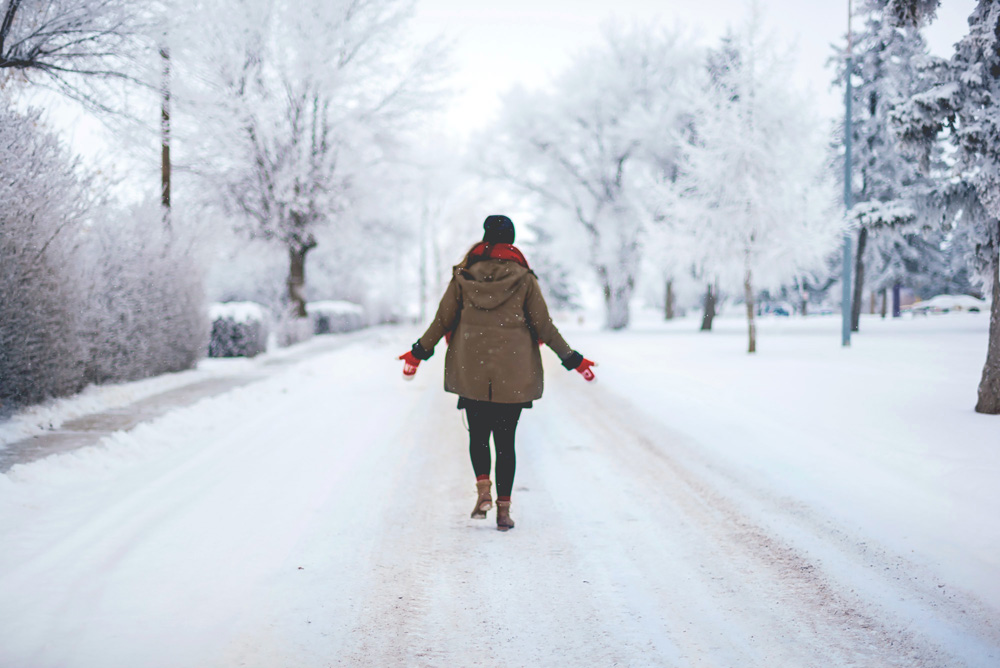 How to Boost Interoception
Several therapies have been shown to help improve interoception. All involve taking time throughout the day to "check-in" and registering our internal activity.
One study worked with 121 autistic adults who were prone to anxiety disorders. One group was given heartbeat detection activities for six sessions. The control group was provided voice recognition training that didn't involve interoceptive awareness. Those who participated in the heartbeat detection exercises showed a significant drop in anxiety with 31% recovering from their anxiety altogether.4
Another helpful day-to-day method is mindfulness training that specifically focuses on internal sensations and sequentially observing each body area. Researchers examined the effects of a three-day mindfulness meditation training on interoceptive accuracy in young healthy adults and found that participants in the intervention group increased interoceptive sensibility and mediated positive changes in anxiety levels.5
Exercise can also be beneficial for increasing interoception. Not only does it relieve symptoms of anxiety and depression by increasing feel-good neurotransmitters and encouraging a sense of empowerment, but it also makes you more aware of your muscles, heartbeat, and breathing. What's more, strength training in particular appears to alter the interoceptive signals from the muscles so that we read them more accurately.
Increasing vagus nerve activity can help too. By stimulating this important neural highway between the gut, heart, and brain, it strengthens the communication between the brain and the body.6
We can also engage in cold therapy or take a sauna to increase our internal and external body awareness.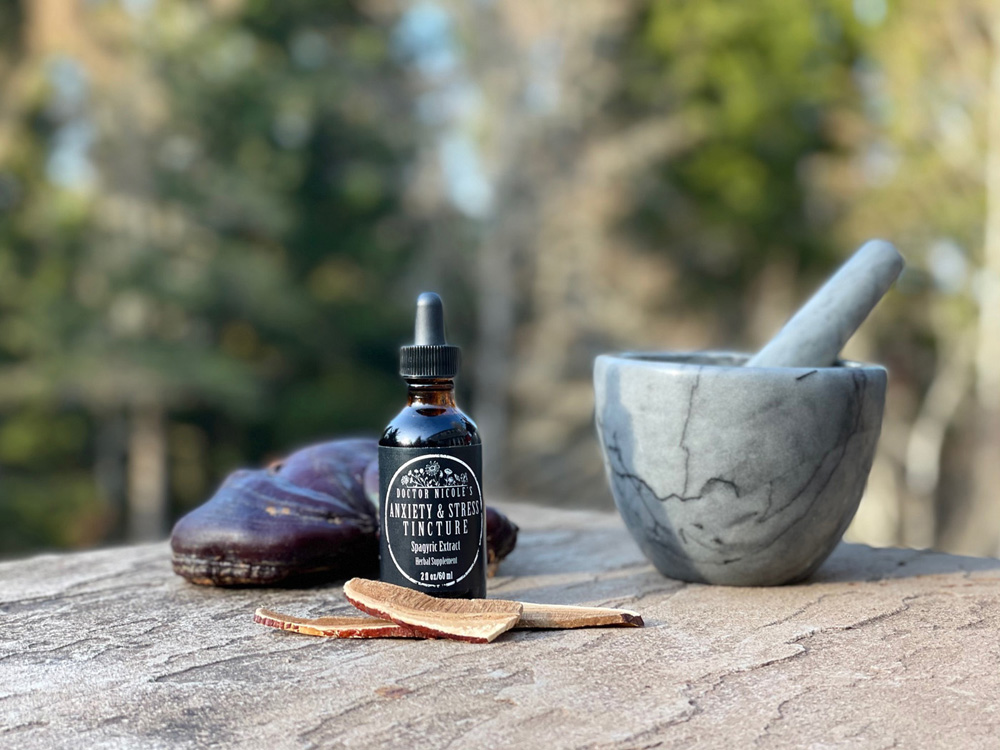 Supportive Herbal Remedies
If anxiety, depression, or chronic stress is an ongoing issue, oftentimes we need additional support. My Anxiety & Stress Blend is a wonderful complement to the interoception practices discussed in this post. It helps to calm the nervous system, relieves anxiety and depression, improves cognitive function, and cools inflammation. If you find spinning thoughts are keeping you awake at night, this blend encourages deeper, more restful sleep too. It contains the following herbal remedies:
Ashwagandaha — adaptogenic, anti-inflammatory, quiets the stress response, balances hormones, calms anxiety and depression, improves cognitive function.
Lemon Balm — Anxiolytic (soothes anxiety), calms the body and mind, improves sleep quality, anti-inflammatory, relieves insomnia, alleviates ADHD.
Lion's Mane Mushroom — Anti-inflammatory, boosts cognitive function, lessens anxiety and depression, improves energy, reduces symptoms of Alzheimer's, Parkinson's, and dementia.
Reishi Mushroom — Reduces inflammation, neuroprotective, fortifies against the negative effects of stress, fosters quality sleep, alleviates adrenal fatigue, and encourages healthy immune function.
Anxiety & Stress Blend — A Miracle Worker!

Nicole, I've been meaning to message you for weeks. Your tinctures have literally changed my life in only the month or so I've been taking them. I had been going through nearly a year of daily morning panic attacks. Within a week, my panic attacks (and anxiety in general) were GONE, which was a miracle to me in itself. I can't tell you how grateful I am for you and your products. You are 100% an answer to prayers. I've also got my uncle on the Anxiety Stress Tincture, two friends and now my dad just purchased some yesterday. I'm a walking billboard now! ~Amanda L.
To learn more about my Anxiety & Stress Blend and many other powerful herbal medicines, visit the apothecary today!
Nicole's Apothecary Products in this Post
References
Furman, D. J., Waugh, C. E., Bhattacharjee, K., Thompson, R. J., & Gotlib, I. H. (2013). Interoceptive awareness, positive affect, and decision making in major depressive disorder. Journal of affective disorders, 151(2), 780–785. https://doi.org/10.1016/j.jad.2013.06.044

Quadt, L., Critchley, H. D., & Garfinkel, S. N. (2018). The neurobiology of interoception in health and disease. Annals of the New York Academy of Sciences, 1428(1), 112–128. https://doi.org/10.1111/nyas.13915

Timo Slotta, Michael Witthöft, Alexander L. Gerlach, Anna Pohl,

The interplay of interoceptive accuracy, facets of interoceptive sensibility, and trait anxiety: A network analysis, Personality and Individual Differences, Volume 183, 2021. https://doi.org/10.1016/j.paid.2021.111133.

Quadt, L., Garfinkel, S. N., Mulcahy, J. S., Larsson, D. E., Silva, M., Jones, A. M., Strauss, C., & Critchley, H. D. (2021). Interoceptive training to target anxiety in autistic adults (ADIE): A single-center, superiority randomized controlled trial. EClinicalMedicine, 39, 101042. https://doi.org/10.1016/j.eclinm.2021.101042

Lima-Araujo, G. L., de Sousa Júnior, G. M., Mendes, T., Demarzo, M., Farb, N., Barros de Araujo, D., & Sousa, M. B. C. (2022). The impact of a brief mindfulness training on interoception: A randomized controlled trial. PloS one, 17(9), e0273864. https://doi.org/10.1371/journal.pone.0273864

Villani, V., Tsakiris, M., & Azevedo, R. T. (2019). Transcutaneous vagus nerve stimulation improves interoceptive accuracy. Neuropsychologia, 134, 107201. https://doi.org/10.1016/j.neuropsychologia.2019.107201