Renewed Popularity of a Traditional Therapeutic Food
Intelligent, social, and highly loyal, donkeys are lovable creatures with a rare gift: they are able to produce some of the most sought after milk in the world. And it is not simply for its sweet and clean taste or that it makes the most expensive cheese found anywhere.1 Instead, people are seeking the milk out for the wide range of benefits, including its antimicrobial properties, vitamin D levels, and immunity-boosting qualities. Interestingly, some have had exceptional success treating PANDAS with the milk, otherwise known as "pediatric autoimmune neuropsychiatric disorder associated with streptococcal infections". It has also been shown to prevent atherosclerosis, helps to protect the gut, encourages a healthy microbiota, lowers inflammation, and balances immune response.3 What's more, it is a fantastic alternative for those who have issues tolerating cow, goat, or sheep milk.
Even though donkey milk has been consumed by people for thousands of years, it has just recently enjoyed a resurgence of popularity due to its health benefits, which is largely attributed to its close resemblance to human breast milk. In fact, the milk is widely used for infant formulas and as a therapeutic food for those with intolerances or other health challenges in Italy. It is considered a "pharmafood" for its "nutritional, nutraceutical, and functional properties".2
If you live outside of Europe, this may come as a surprise. Thankfully in North America, the benefits of this seemingly unusual milk are becoming more well-known — and for good reason.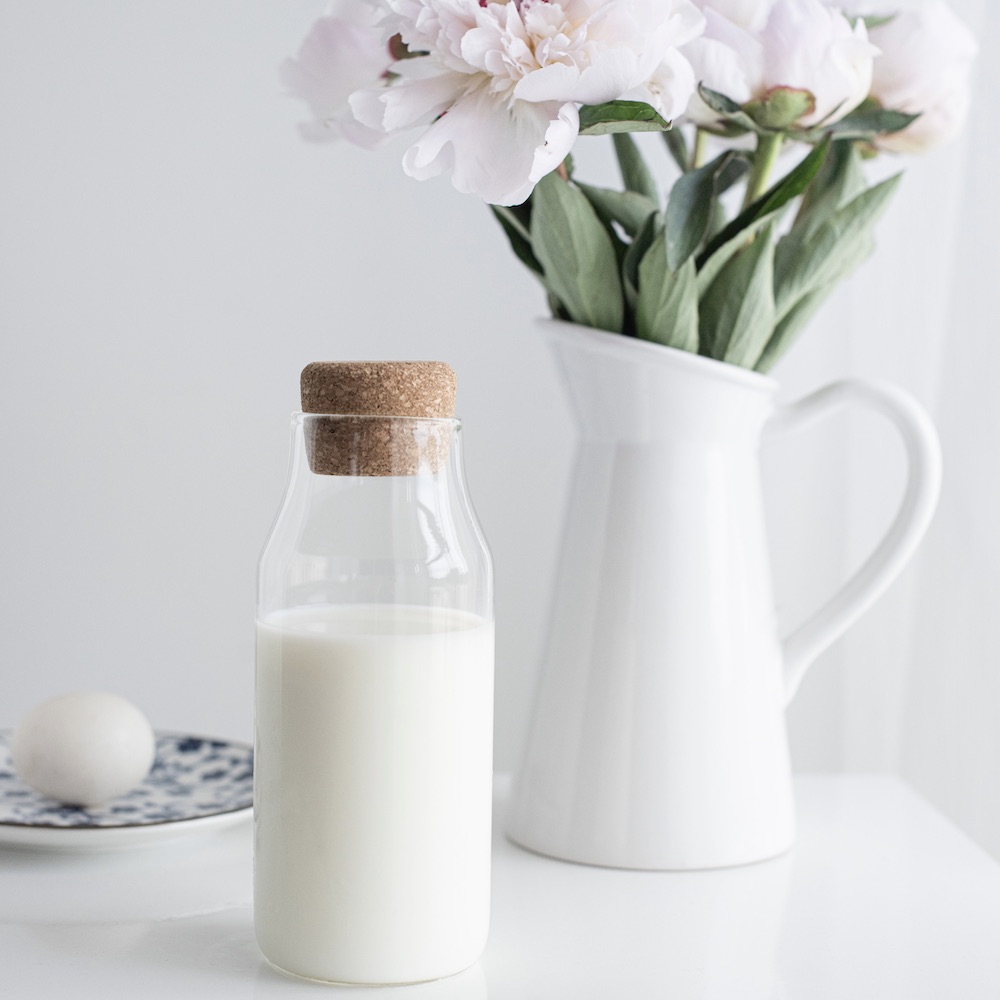 Healing Chronic Disease
You may be wondering how this type of milk could possibly address such a range of health conditions. Great question! The secret may lie in how the milk impacts the immune system and inflammatory response, along with its antimicrobial properties.
While treating PANDAS with donkey milk hasn't been formally studied as of yet, parents of children with the disease claim to have had outstanding success in healing the disorder when nothing else they tried was effective.
Studies have shown that it does have a significant influence over inflammation and immunity, where "donkey's milk is able to induce release of inflammatory and anti-inflammatory cytokines from normal human peripheral blood lymphomononuclear cells, thus maintaining a condition of immune homeostasis."3
In the same study, the authors concluded that "the presence of their own [donkey] microbiota may normalize the human intestinal microbiota with a cascade of protective effects at intestinal mucosal sites, even including triggering of intestinal T regulatory cells." This is good news for those who suffer from inflammatory conditions or poor microbiome and gut health.
Another study established that donkey milk has immunomodulating capacities.4 Additionally, they found the milk also prompts the release of nitric oxide, which is a potent vasodilator that encourages heart health. The review emphasized the consumption of fermented donkey milk to modulate the immune system and positively affect the intestinal mucosal immune response in the elderly. Likewise, research published in the journal Molecules discovered that by fermenting donkey milk with lactic acid bacterium, the beneficial peptides created enhanced antioxidant activity, reduced E. coli growth, and inhibited the replication of HSV-1 by more than 50 percent.5
Lastly, the Journal of Food Biochemistry published a study about the promising effects of donkey milk on oxidative stress and the inflammatory response.6 The team concluded that "[d]onkey milk and its related products have been shown to scavenge reactive oxygen species, activate the antioxidant system, enhance immune function, and maintain the balance of intestinal flora in in vitro and in vivo models."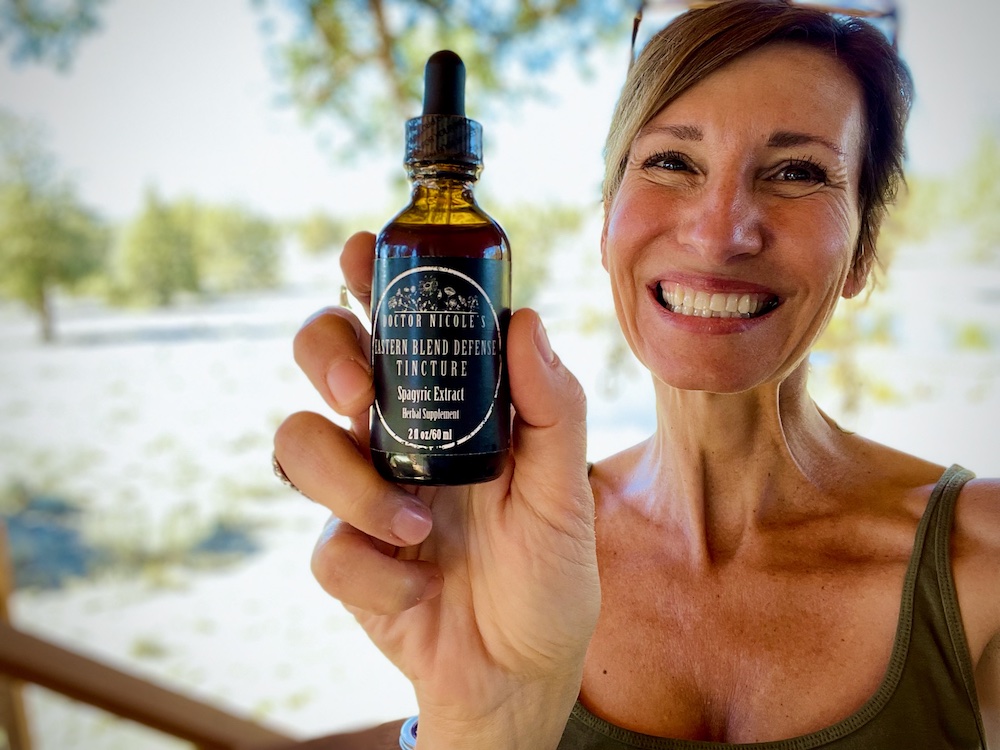 Herbal Solutions
While the above findings are certainly fascinating, those outside of Europe may have difficulty locating a source for the milk nearby. If this is the case for you, herbal medicines are a convenient alternative.
Heart Health
If cardiovascular, cholesterol, and blood sugar are a concern, our Heart Health Blend Tincture is an outstanding option for regulating blood glucose, lowering LDL cholesterol, reducing inflammation, and maintaining healthy blood pressure levels. It contains potent extracts of Hawthorn, Tulsi (Holy Basil), Fenugreek, and Bilberry for blood sugar and blood pressure regulation, improved circulation, and overall heart health. This powerful blend is also outstanding for supporting vision and the eyes.
PANDAS, Autoimmunity, & Gut Health
With strong antibacterial, anti-inflammatory, neuroprotective, and cognitive boosting properties, my Eastern Blend Tincture is helpful for preventing and helping treat PANDAS.
Additionally, our Mushroom FOURtress Bundle is exceptionally effective for autoimmunity as it lowers inflammation, reduces stress, modulates the immune system, boosts brain function, fights viral and bacterial infections, stimulates Nerve Growth Factor (NGF), lessens brain fog, and much more.
As with any autoimmune disorder, it is also crucial to address gut health. My Balanced Gut Blend contains anti-inflammatory and soothing herbs that help to repair the intestinal tract, heal leaky gut, and restore healthy gut function.
MUSHROOM FOURTRESS MIRACLE

"I have known about Nicole and her journey with MS for several years but like most I have been relying on modern medicine to help my MS. My spasticity and weakness in my legs has been getting worse and I even started using a cane. My fatigue was horrible. I often didn't know how I was functioning at all. I started taking the mushroom fortress a few days ago. Within 2 days my spasticity was gone and my fatigue was gone in three. This is life changing! I will continue to use these products." -Chuck Ellsworth
Are you ready to experience the power of herbal medicine for yourself? Visit the apothecary today to learn more!
Nicole's Apothecary Products in this Post
References
"A cheese made from … donkey milk?" BBC Travel. July 27, 2016. Retrieved on February 8, 2023 from https://www.bbc.com/travel/article/20160720-a-cheese-made-from-donkey-milk

Conte, F., & Panebianco, A. (2019). Potential Hazards Associated with Raw Donkey Milk Consumption: A Review. International journal of food science, 2019, 5782974. https://doi.org/10.1155/2019/5782974

Jirillo, F., & Magrone, T. (2014). Anti-inflammatory and anti-allergic properties of donkey's and goat's milk. Endocrine, metabolic & immune disorders drug targets, 14(1), 27–37. https://doi.org/10.2174/1871530314666140121143747

Jirillo, F., Jirillo, E., & Magrone, T. (2010). Donkey's and goat's milk consumption and benefits to human health with special reference to the inflammatory status. Current pharmaceutical design, 16(7), 859–863. https://doi.org/10.2174/138161210790883688

Cirrincione, S., Luganini, A., Lamberti, C., Manfredi, M., Cavallarin, L., Giuffrida, M. G., & Pessione, E. (2021). Donkey Milk Fermentation by Lactococcus lactis subsp. cremoris and Lactobacillus rhamnosus Affects the Antiviral and Antibacterial Milk Properties. Molecules (Basel, Switzerland), 26(16), 5100. https://doi.org/10.3390/molecules26165100

Li, Y., Ma, Q., Liu, G., & Wang, C. (2022). Effects of donkey milk on oxidative stress and inflammatory response. Journal of food biochemistry, 46(4), e13935. https://doi.org/10.1111/jfbc.13935