Safety, Security, and Peace of Mind
Prepping has been a hot topic over the last few years as more people are becoming aware about the fragility of our supply chain for food, medicine, and other essentials. With these general necessities called into question, preparedness isn't just for those living off-grid anymore. The average person has begun to think more like their great grandparents did with an eye towards food preservation, alternative fuel sources, home medical kits, and herbal medicine.
It is good to see this renewed interest in learning how to keep our families healthy, safe, and secure. Life is uncertain and having the skills and knowledge our ancestors did will help us to confidently navigate any challenges that may be around the corner. One best ways you can do this is to be prepared with a basic field kit and a range of herbal medicines.
In this post we will explore both so that you can keep yourself and those you love protected from unexpected events where medical care and/or medicine is hard to come by — including if you are in a wilderness survival situation.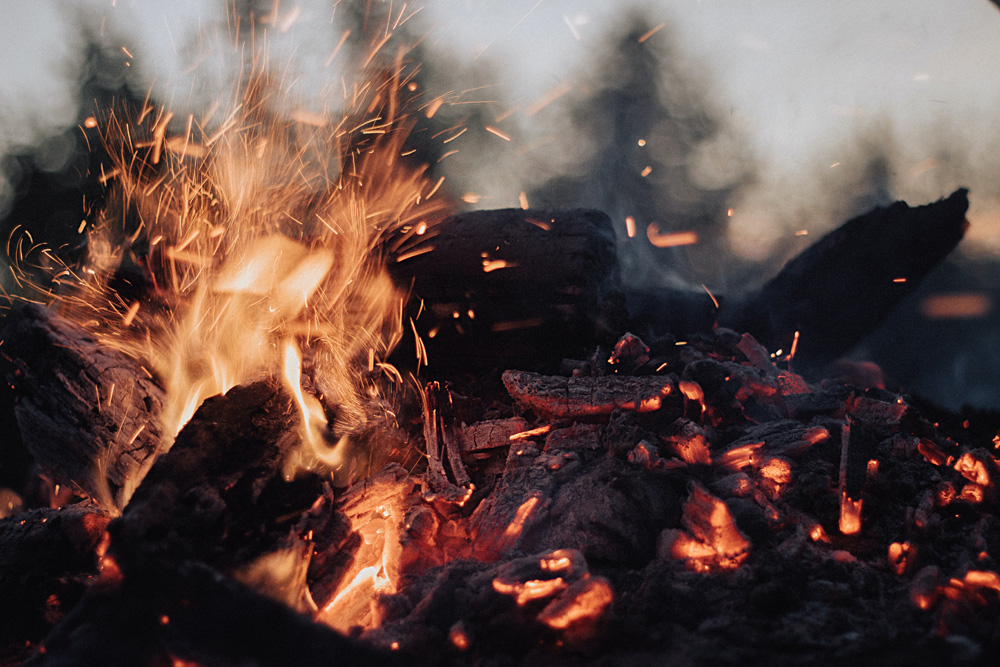 My Emergency Field Kit
If you know anything about me, it probably won't come as a surprise that I am a prepper. There are several items I never leave home without because I know from experience that unexpected circumstances can strike at any time and it's always better to be prepared. I keep the following in my car and take them along in a pack if we are out for a hike. Learn more about each item in this post, including where to purchase.
FIRE
Ferro Rod
Lighter
Fire Starting Tinder
Fresnel Lens
SIGNALING
Map Compass
Emergency Whistle
Signal Mirror
Small Flashlight
Neon Flag
WATER
Water Bottle Kit
Water Bags
Mini Water Filter
SHELTER
Paracord 16′
Wire Saw
Emergency Rain Poncho
Mylar Blanket
FOOD
Pemmican, nuts, and jerky
28 Gauge Brass Snare Wire
Fishing Line and Hooks
OTHER
Mora Carbon Steel Fixed Blade Knife
Small Ceramic Folding Knife
Compact Sewing Kit
MODERN MEDICAL
Aspirin
Ibuprofen
Anti-Diarrheal
Benadryl
ESSENTIAL FIRST AID
Band-Aids
A Pair of Tweezers
All-Purpose (First Aid) Salve
SWAT-T Tourniquet
I keep everything together in an easy-to-carry, lightweight sling bag. Once the packaging is removed, this field kit is surprisingly lightweight and compact. It's well worth the small investment to put one together so that you can keep yourself and your family safe and secure, regardless of circumstance.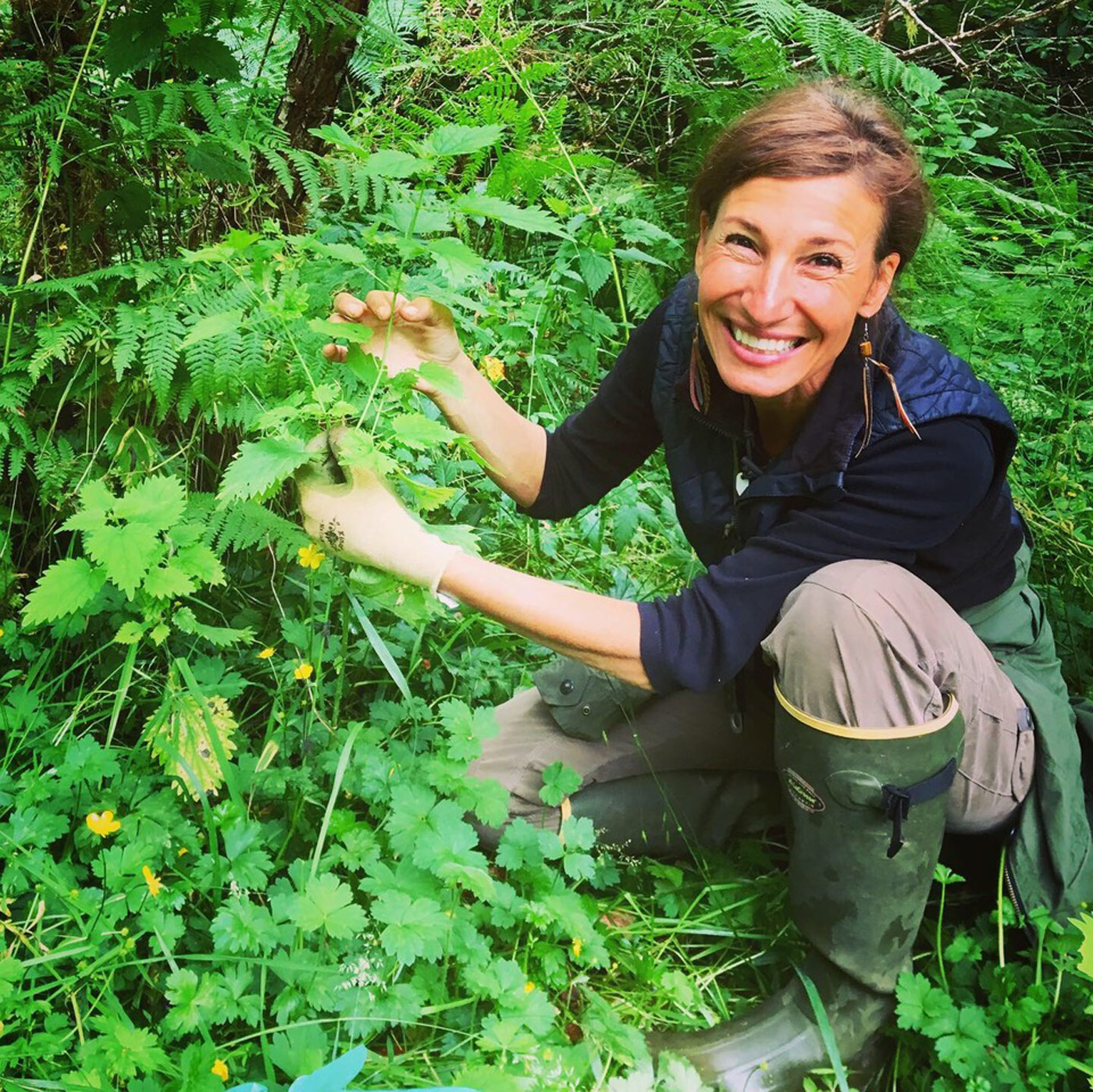 My Essential Herbal Medicine Chest
An important aspect of preparedness is to have a range of herbal medicines available in the event of an emergency, unexpected illness, or a situation that makes it difficult to acquire conventional medicine. Tinctures are my herbal medicine of choice because when they are stored properly in a cool, dark location they last over five years! This far outshines most over-the-counter and prescription medicines. Plus they tend to be safer with minimal or no negative side-effects. Here are the tinctures I always keep in my own medicine chest at home:
Elderberry — An excellent antiviral, elderberry is a must-have. When taken early on, it helps to reduce the chances of catching a cold or the flu. If you do happen to come down with a bug, it lessens the duration and severity — including that of severe respiratory syndrome. During the cold and flu season, I take a dose of this daily. If I do become sick, I use it 3x/day. It's also safe and effective for children.
Yarrow — Antibacterial and antifungal. This powerful herb is helpful for a wide-range of conditions, including: fevers, sprains, bruises, hemorrhoids, colds, measles, internal and external bleeding, menstrual issues, dental pain, sinus infections, calming the CNS, and anxiety.
Usnea Lichen — Antibacterial, anti fungal, antimicrobial, and antiviral. Also known as Old Man's Beard, usnea is one of my top herbal remedies because it is exceedingly versatile and effective. It is useful for treating strep, tuberculosis, staph, MRSA, Epstein-Barr, herpes, HPV, thrush, ringworm, yeast infections, and conjunctivitis. What's more, usnea can be used topically for skin problems, wounds, and infections. It also encourages blood clotting when applied externally on wounds.
Yerba Santa — Outstanding for addressing sinus and respiratory infections, excessive mucus, asthma, fevers, and allergies, Yerba Santa is also effective for relieving arthritis pain and muscle spasms when used topically on the afflicted area.
Stinging Nettle — Another powerful medicinal herb, stinging nettle can be used for many health complaints, such as allergies, arthritis, gout, inflammation, eczema, burns, insect bites, wounds, menstrual problems, sprains, cramps, tendonitis, and sciatica. It also stimulates blood flow, treats anemia, swelling, enlarged spleen, and cardiac insufficiency.
Lemon Balm — Many times, we forget about remedies that address anxiety, insomnia, and stress when we put together our herbal medicine chest. However, during times of uncertainty, botanicals such as lemon balm will be exceedingly important. However, this isn't only a calming herb. It is also antiviral, anti-inflammatory, antioxidant, antifungal, and blood sugar regulating. Lemon balm is effective for addressing PMS symptoms; protecting the heart, liver, and cognitive function; and fighting cancer. It also aids digestion — including protecting against gastric ulcers and treating constipation and colic.
If you need these remedies sooner rather than later, or want to stock up, you can find each of the above herbal formulations in my apothecary.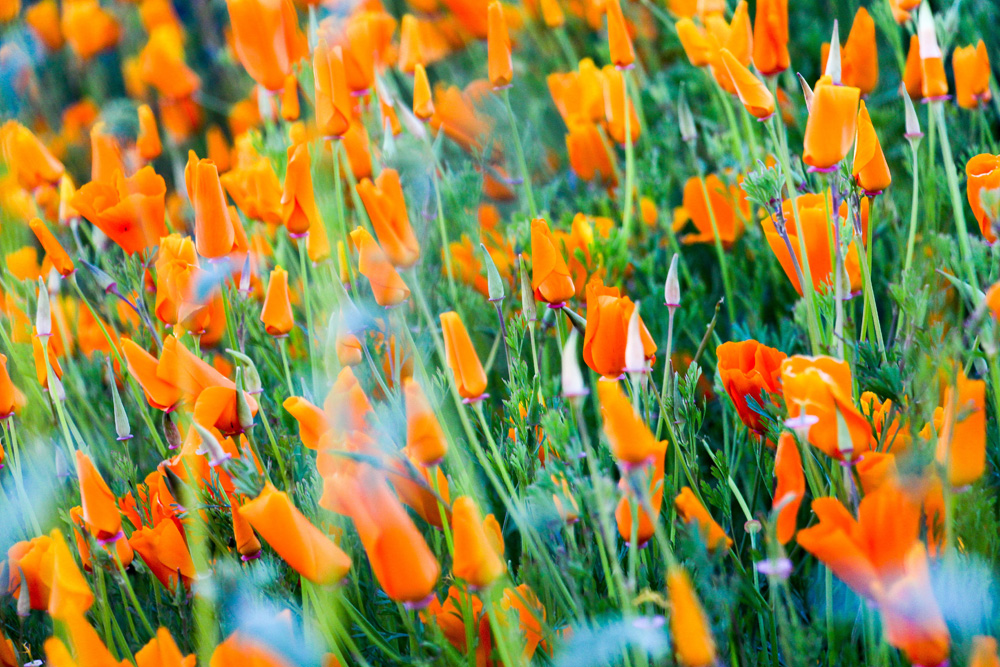 Additional Herbs to Consider
If you live in the USA, my Medicinal Garden Kit is an outstanding option for growing your own backyard pharmacy. It contains seeds for yarrow as well as those for the following easy to grow medicinal plants:
California Poppy. An excellent herb for calming the spirit and supporting deep sleep, California poppy is a mild sedative that helps to soothe anxiety, nervous tension, PTSD, and muscle spasms.
Peppermint. Helpful for easing digestive issues, peppermint addresses diarrhea, spastic colon, IBS, Crohn's disease, and upset stomach. Peppermint oil can be used externally for relieving migraine headaches, neuralgia pain, sciatica, arthritis, muscle aches, and cramping.
Chamomile. Use this well-known herb to calm stomach upset, asthma, headaches, eczema, and allergies. When brewed as a tea, it can also be applied to swollen joints or irritated eyes. It is an excellent botanical for encouraging peaceful sleep, which is why chamomile is one of several powerful herbs found in my Sleep Blend tincture.
Meadowsweet. Fever-reducing, anti-inflammatory, and pain-relieving. Meadowsweet contains compounds that are similar to salicylic acid. You might know this as aspirin. This botanical is useful for colds and influenza, arthritis, joint pain, bacterial infections, and UTI's.
Chicory. Antibacterial, antifungal, anti-parasitic. A surprisingly versatile herb, chicory is effective for aches, joint inflammation, malaria, liver and gallbladder issues, diabetes, and skin eruptions.
Echinacea. Anti-inflammatory, antibiotic, antifungal, antiviral. Exceptional for supporting the immune system, use echinacea for the prevention and treatment of colds, influenza, and urinary tract infections. It also can be applied topically for insect bites and stings.
Evening Primrose. If you take this herb first thing each morning, it can ease pain in the joints, shoulder, and back. Evening primrose also balances female hormones to help relieve PCOS, PMS, and menopause. What's more, it addresses asthma and allergies, gastrointestinal problems, diabetic neuropathy, and high blood pressure and cholesterol.
Calendula. This herb should be in every medicine cabinet as it heals wounds, cuts, rashes, and skin issues. Because of this, I've included it in my All-Purpose (First Aid) Salve. When used internally as a tea or tincture, calendula stimulates the immune and lymphatic systems, promotes oral health, heals fungal infections, and soothes gastrointestinal complaints.
Feverfew. Fever-reducer and anti-inflammatory. Feverfew is famously known for reducing the frequency and severity of migraine headaches when taken daily.
DIY Tinctures
If you are a do-it-yourself kind of person, here is a recipe from The Lost Book of Remedies: The Healing Power of Plant Medicine for making tinctures:
You will need a consumable alcohol that is at least 80 proof (40% alcohol). Vodka is ideal because it has no flavor, but rum, gin, brandy, and whiskey will work as well. You can also use apple cider vinegar or food grade vegetable glycerin, although these often don't work as well for many herbs and they don't last as long.
1. Fill a glass jar 1/3 to 1/2 full of the dried herbs you are using for your tincture, but don't pack it down.
2. Fill the jar with the alcohol, leaving 1⁄2 inch (1.25 cm) of headspace. Stir well.
3. Close the lid on the jar, label and date, and store in a cool, dry place. Tinctures can take anywhere from 4 weeks up to 6 months to fully extract, depending on the herbs you are using. 2 months works well for most herbs. Shake the jar once a day if possible.
4. Once your tincture is complete, usually around 8 weeks, strain out the herbs and rebottle the finished product. The alcohol renders it very shelf- stable and tinctures can last up to 7 years.
Many people put tinctures in dropper bottles for ease of use, but any small glass bottle will work. 1⁄2 to 1 teaspoon is a normal dose for adults. Depending on their weight, dosage for children is about 1/4 to 1/3 of the adult dose.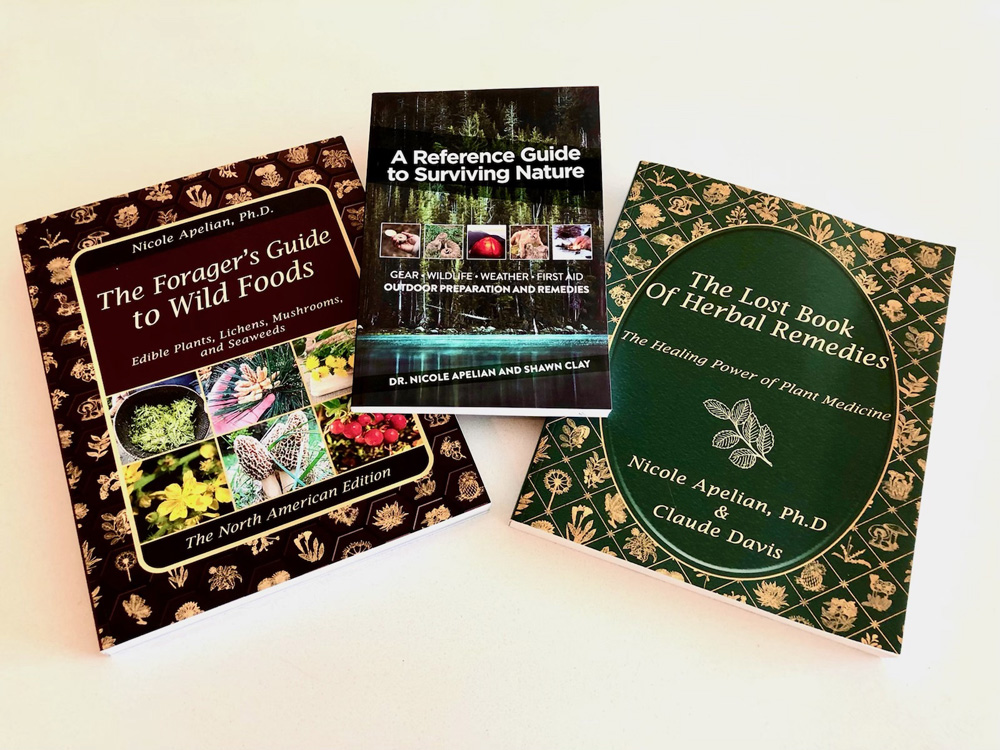 Books and Resources
If you haven't already done so, I encourage you to subscribe to my newsletter at the bottom of this page. It is a tremendous resource for learning about preparedness, foraging, wilderness survival, medicinal plants, natural health and wellness, plus much more!
Keeping a copy of The Forager's Guide to Wild Foods, Edible Plants, Lichens, Mushrooms, and Seaweeds (the North American Edition) on hand is highly recommended. It will show you how to ethically harvest, store, and use the abundance of wild foods that surround you. Each wild food entry in this book has an introduction, a range map, edible uses, common medicinal uses, poisonous look-alikes, a description of the flowers and leaves for ID, excellent color photos, harvesting instructions, and a simple recipe.
Of course, The Lost Book of Remedies: The Healing Power of Plant Medicine is essential for putting together a personalized natural medicine chest. This book not only has detailed profiles on hundreds of medicinal plants, but it also shows you how to find and identify just the right herb for a specific health concern. Additionally, you will learn how to make tinctures, decoctions, salves, infusions, poultices, and much more.
Another book to consider is A Reference Guide to Surviving Nature: Outdoor Preparation and Remedies. Just the right size to keep in your daypack, it covers the basics of emergency preparedness, including what gear you should carry on you for the safety of you and your family.
Lastly, see my post "Prepping 101: Food!" for an easy way to safeguard your family with long-term food storage if an emergency strikes. This post is an excellent resource, especially if you don't have a root cellar, space is limited, or you live in a city.
The next article in this series will be all about water and the best practices for collecting, purifying, and storing it. Stay tuned!
Nicole's Apothecary Products in this Post
References
Kawamoto, Y., Ueno, Y., Nakahashi, E., Obayashi, M., Sugihara, K., Qiao, S., Iida, M., Kumasaka, M. Y., Yajima, I., Goto, Y., Ohgami, N., Kato, M., & Takeda, K. (2016). Prevention of allergic rhinitis by ginger and the molecular basis of immunosuppression by 6-gingerol through T cell inactivation. The Journal of nutritional biochemistry, 27, 112–122. https://doi.org/10.1016/j.jnutbio.2015.08.025. https://pubmed.ncbi.nlm.nih.gov/26403321/
Ishikawa, Y., Tokura, T., Nakano, N., Hara, M., Niyonsaba, F., Ushio, H., Yamamoto, Y., Tadokoro, T., Okumura, K., & Ogawa, H. (2008). Inhibitory effect of honeybee-collected pollen on mast cell degranulation in vivo and in vitro. Journal of medicinal food, 11(1), 14–20. https://doi.org/10.1089/jmf.2006.163. https://pubmed.ncbi.nlm.nih.gov/18361733/
Mlcek, J., Jurikova, T., Skrovankova, S., & Sochor, J. (2016). Quercetin and Its Anti-Allergic Immune Response. Molecules (Basel, Switzerland), 21(5), 623. https://doi.org/10.3390/molecules21050623. https://pubmed.ncbi.nlm.nih.gov/27187333/