Improved Health in Only 3 Minutes
Sometimes the most simple interventions are the most effective solution for health issues. And one of the best examples of this is a technique called Senobi Breathing Exercise (SBE). Gentle yet powerful, this method only takes three minutes per day, but the impact is profound. Researchers have discovered Senobi, when practiced consistently, can help people to drop extra pounds, soothe asthma symptoms, and alleviate mood disorders such as depression. Sounds too good to be true? Keep reading to learn what the science has to say.
Weight Loss: Researchers from Niigata University, Japan have found that overweight individuals often have noradrenergic abnormalities with compromised hormone secretion and imbalanced sympathetic nervous system activity. A study published in Biomedical Research examined hormone levels and sympathetic nerve activity of forty pre-menopausal women ages 40-50 years. The participants included 20 healthy women and another twenty who were overweight.1 For the obese volunteers, up-regulation of sympathetic nerve activity increased significantly, between 33-54 percent, after one minute of SBE. They also experienced higher secretion levels of noradrenaline, estradiol, and growth hormone. Low levels of these hormones have been associated with obesity. However, for those in the healthy group, sympathetic nerve activity and hormone levels remained the same. The researchers concluded that SBE appears to exert a beneficial balancing effect of the sympathetic nervous system and hormones for those who are overweight. For additional weight loss tips, have a look at this post.
Depression: The same research team also found the Senobi technique helps to relieve depressive symptoms. They believe the same mechanism is at work by increasing regulation of sympathetic nerve activity and improving concentrations of certain hormones, including catecholamines, estradiol, and growth hormone. Again, forty pre-menopausal women were involved in the study, ranging in age 40 to 49 years. Half were healthy and the other were classified as obese. Sympathetic nerve activity was determined by measuring heart rate variability, while the hormones were measured by observing levels in the urine 30 minutes after the SBE session. After thirty days of SBE sessions, the obese group demonstrated the most dramatic improvement in depressive symptoms via up-regulation of sympathetic nerve activity and hormone secretion.2
Asthma: Lastly, the Niigata University researchers studied the impact of SBE on asthmatic patients in Japan. Due to modern lifestyles that promote sedentary behaviors and the adoption of high-energy diets, the team believes these factors may be a major contributor to an uptick of asthma in their country. They investigated whether the Senobi technique might help to alleviate asthma symptoms since the condition is associated with a tendency towards parasympathetic nerve dominance. The asthmatic participants in the study were instructed to practice SBE for one minute, three times per day. After one month, the team found a majority of the patients "showed a decrease in the frequency of asthma rescue medication use." They also had improved recovery from forced expiratory volume testing. The team concluded, "These results suggest that the Senobi stretch is a useful exercise for asthmatic patients to perform to achieve a desirable improvement in symptoms."3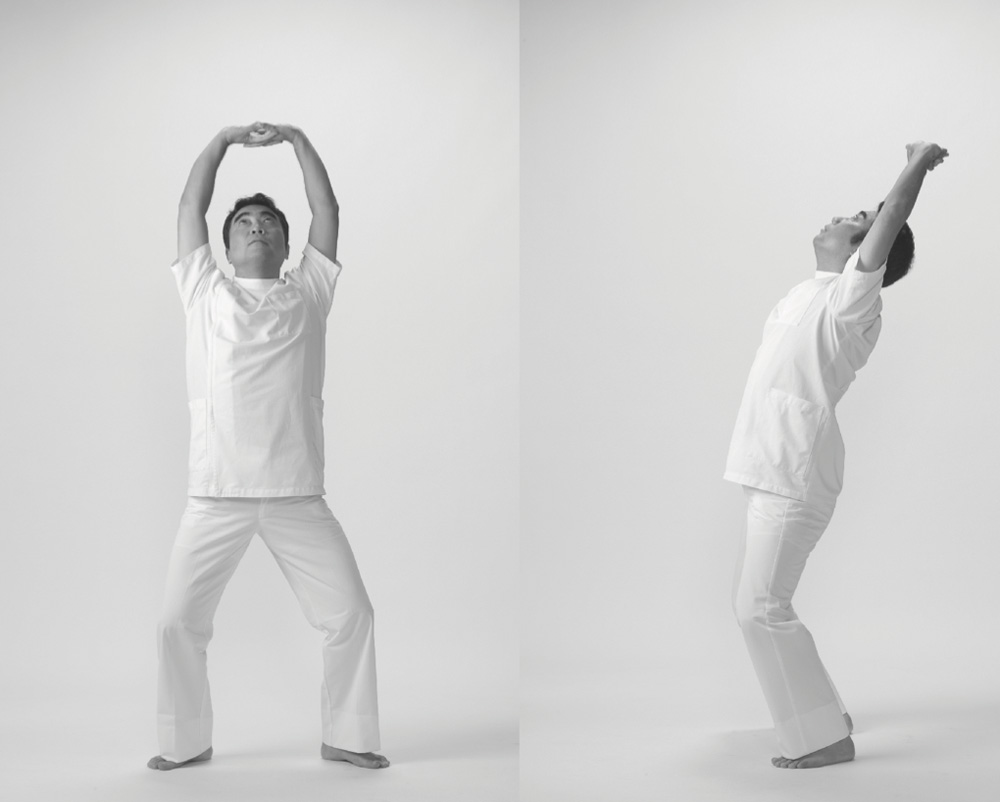 The Senobi Method
So how do you do the exercise? Senobi breathing can be done sitting or standing. Keep feet shoulder width apart and extend the arms up over your head, and then bend your neck and upper body to face the ceiling, as seen in the photograph. Inhale deeply through your nose for 5 seconds, then exhale fully for 5 seconds. Do three sets. Repeat the sequence again, except for the second round, interlace your fingers together so that when you raise your arms, the palms face the ceiling. Do three sets. Repeat each set 3 times a day before meals for a total of one minute per session.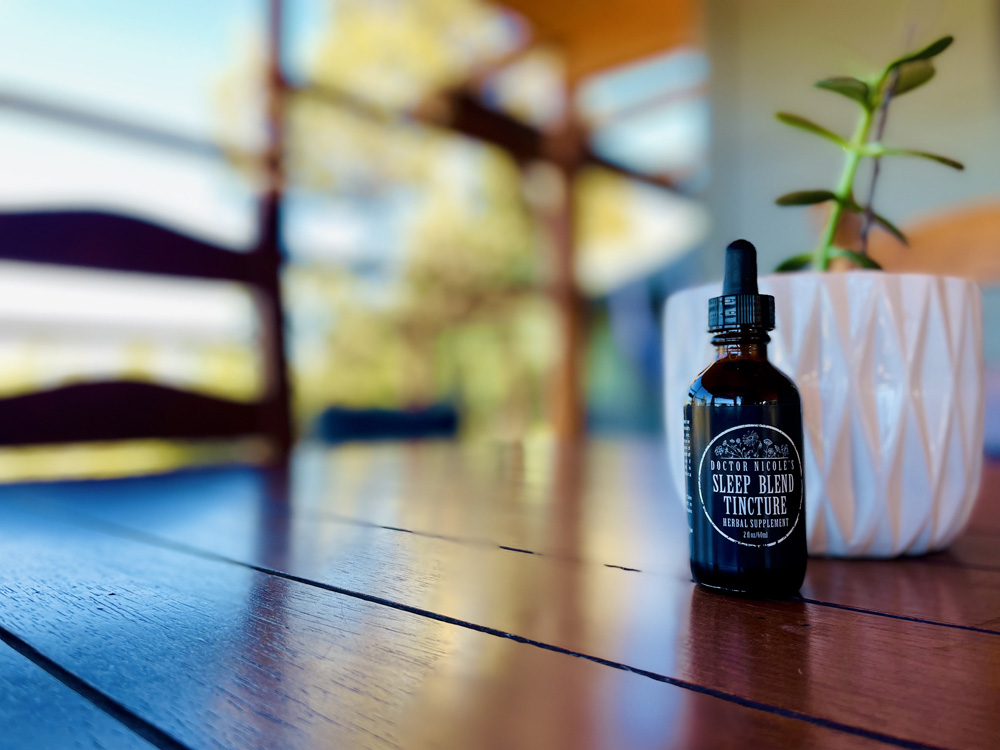 Supportive Herbal Remedies
While practicing SBE has been shown to address obesity, depression, and asthma, sometimes we need additional support. My Anxiety & Stress Tincture, Sleep Blend, and Bronchial Blend are potent formulations that help to calm the nervous system and relieve depression; encourage deep sleep for lower stress and cortisol levels that can lead to weight gain; and open the bronchial airways for less obstructed breathing.
Interested in learning how herbal medicines can change your life for the better? Visit the apothecary today!
Nicole's Apothecary Products in this Post
References
Sato, K., Kawamura, T., & Yamagiwa, S. (2010). The "Senobi" breathing exercise is recommended as first line treatment for obesity. Biomedical research (Tokyo, Japan), 31(4), 259–262. https://doi.org/10.2220/biomedres.31.259

Sato, K., Kawamura, T., & Yamagiwa, S. (2011). The "Senobi" breathing exercise ameliorates depression in obese women through up-regulation of sympathetic nerve activity and hormone secretion. Biomedical research (Tokyo, Japan), 32(2), 175–180. https://doi.org/10.2220/biomedres.32.175

Sato, K., Kawamura, T., & Abo, T. (2010). "Senobi" stretch ameliorates asthma symptoms by restoring autonomic nervous system balance. Journal of investigative medicine : the official publication of the American Federation for Clinical Research, 58(8), 968–970. https://doi.org/10.231/JIM.0b013e3181f9167b