A Potent Herbal Trinity
As someone with an autoimmune disorder, I need to be extra careful about not picking up a cold or influenza bug while out and about. This is why I always keep my Travel Pack with me whenever I am in public, traveling, or in a group. It contains three of my favorite herbal remedies: Usnea Lichen, Elderberry, and my All-Purpose (First Aid) Salve. I've described the many uses for each below. Plus I've included a healing extract recipe so you can learn how to make a tincture at home.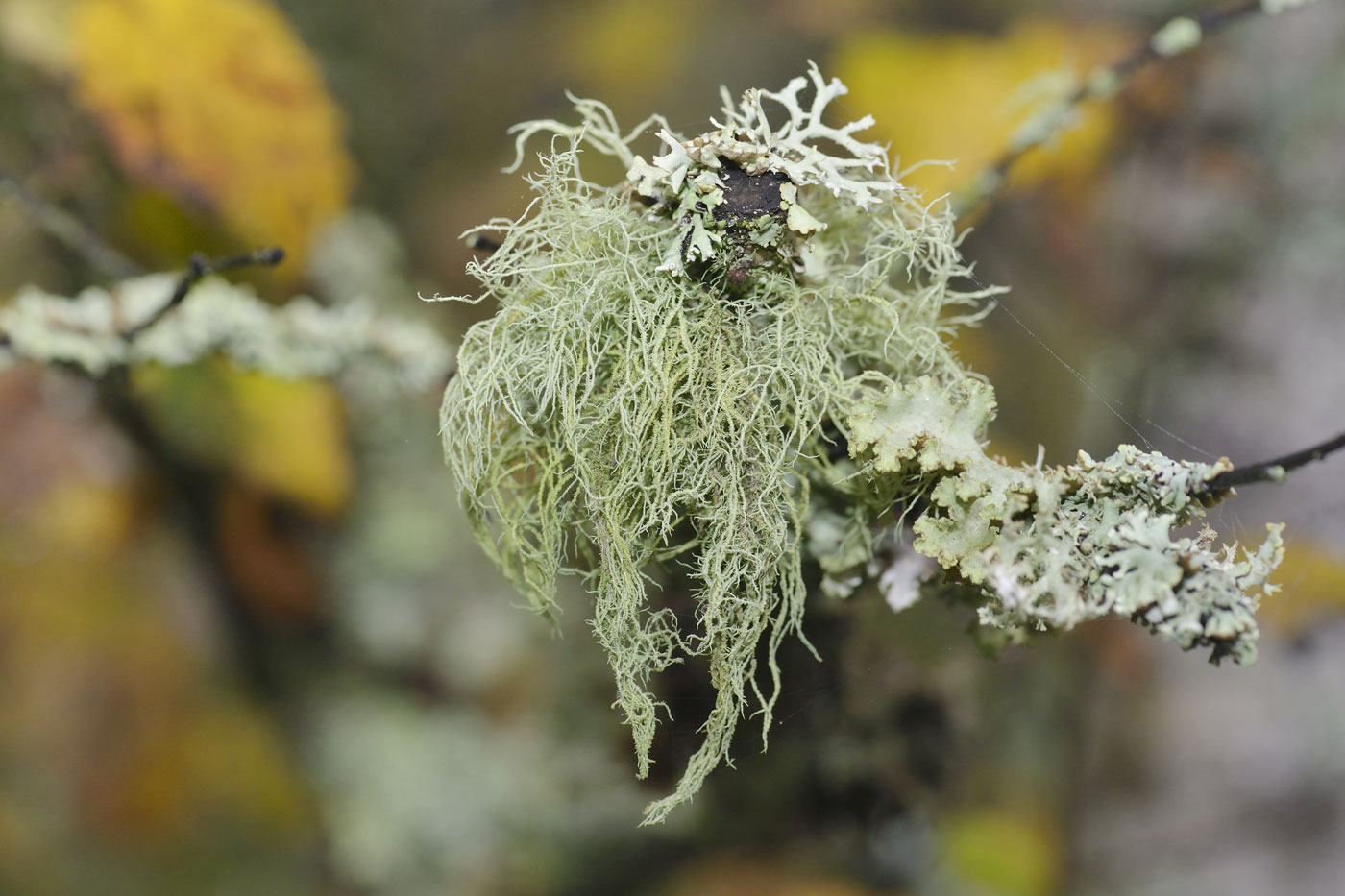 Usnea Lichen

(Usnea barbata)
Otherwise known as Old Man's Beard, Usnea lichen is similar to Spanish Moss in how it grows. It is an outstanding medicinal botanical. In fact, if I only had one herb available to me, this is what I would pick. It has strong antibiotic, antifungal, antimicrobial, and antiviral properties. Usnea is an excellent herb for respiratory issues, including: bronchitis, sinus infections, strep throat, colds, and influenza. It is also exceptionally effective for healing urinary tract, bladder, and kidney infections. Moreover, Usnea addresses skin wounds as well as fungal complaints such as ringworm, yeast infections, and athlete's foot. The herb is also effective against Epstein Barr, herpes, and HPV viruses.
DIY: Double-extraction Usnea tincture recipe
8 ounces (230g) dried Usnea lichen
24 ounces (710ml) 100 proof alcohol
8 ounces (250ml) distilled water
Chop the Usnea into very small pieces. This will ensure that the core of the plant is exposed to the solvent. Combine the herb and distilled water in a crockpot. Stir well. Cover and cook for three days on the lowest possible setting. Allow the mixture to cool slightly and transfer to a glass jar. While it is still warm, but not too hot, add the alcohol. Cap the jar tightly. Label and date, then allow it to macerate for 8 weeks. Make sure to shake the jar daily. When ready, strain out the herb through cheesecloth and transfer your liquid to a clean jar. Cap tightly and label and date. The solution may turn cloudy from the water-soluble polysaccharides. This is no cause for concern, simply shake before use.
Safety
Usnea lichen is a highly concentrated medicinal herb. Do not use continuously in large doses. Only take it as needed for a specific ailment. Personally, I use it without issue as a preventative by spraying my Usnea tincture into my throat. Avoid use while pregnant or breastfeeding as safety has not been established. Since Usnea absorbs toxins and pollutants, only harvest from areas that are free of heavy metals, roadway exhaust, and industrial waste.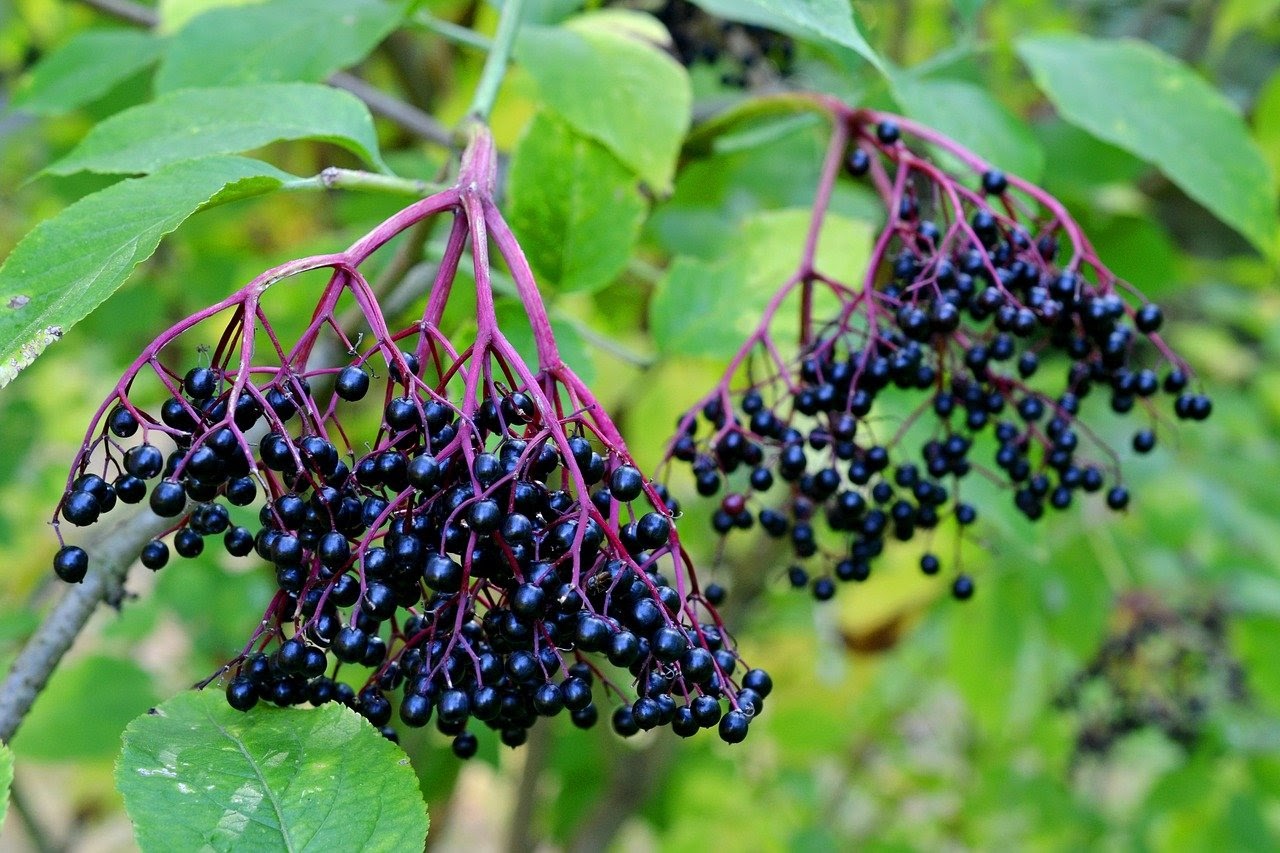 Blue and Black Elderberry

Sambucus nigra ssp. caerulea and Sambucus nigra ssp. canadensis
The flowers, leaves, and cooked berries are all useful for this herb. However, uncooked berries and other parts of the plant are poisonous. Always dry the flowers before use—do not use fresh. Elderberry is best known for preventing and lessening the severity of illness during the flu season, although its antiviral, anti-inflammatory, and immune strengthening properties are helpful year-round. The chopped leaves can be applied as a poultice to ease bruised tissue, muscle sprains, and hemorrhoids.
Safety
All parts of the plant are mildly toxic when fresh. Always dry or cook berries and dry flowers before use. Avoid consuming the bark as it is emetic and causes vomiting. The leaves are toxic and should never be taken internally. The unripe berries are poisonous.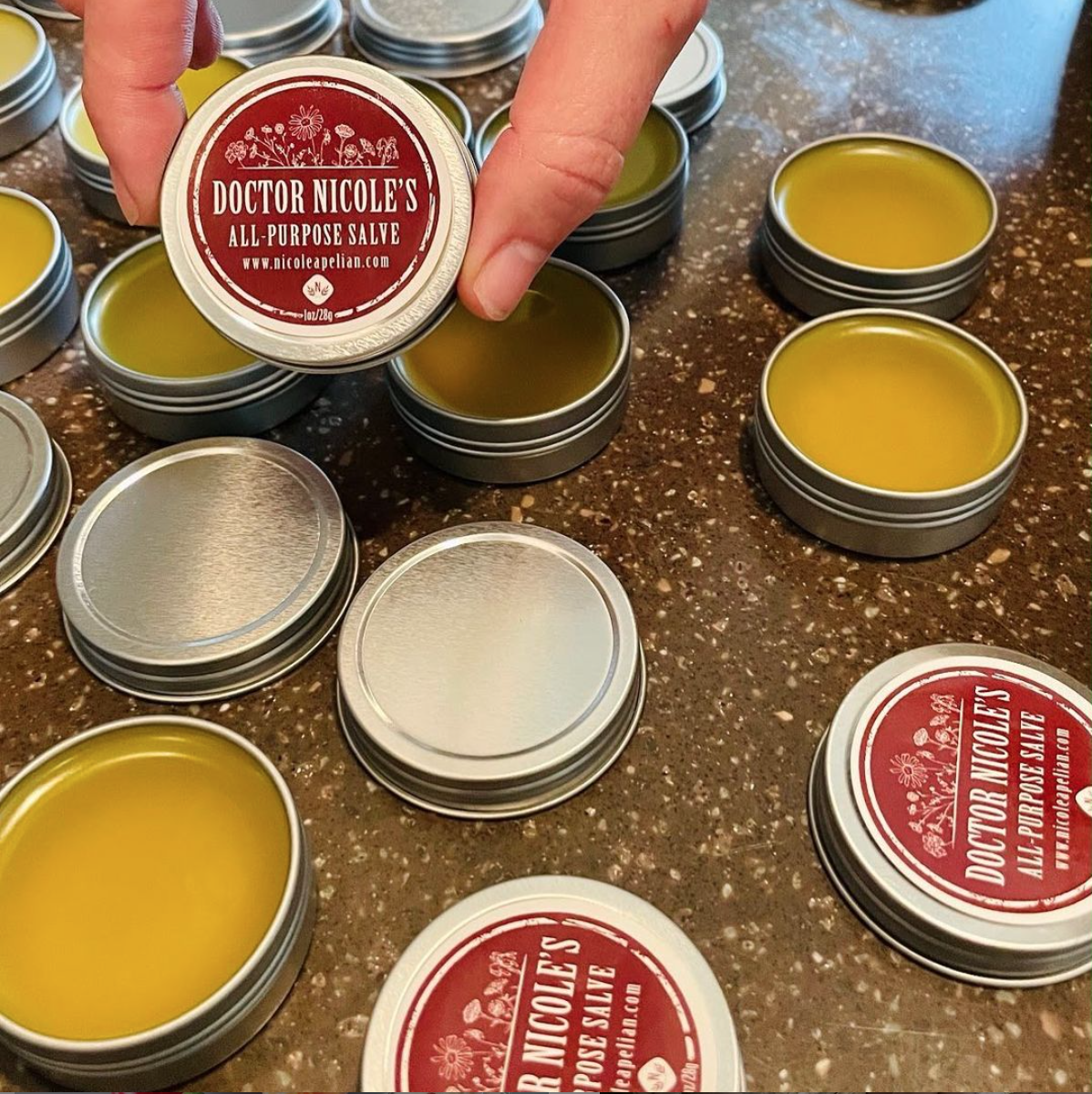 All-Purpose (First Aid) Salve
I also include my All-Purpose (First Aid) Salve in the travel pack. It truly is an all-around wonder! With antibacterial, anti-fungal, and anti-inflammatory properties, it's the perfect remedy for cuts, first degree burns, bruises, and rashes. I also rub a small amount of the salve on the inside of my nose to help prevent picking up the latest bug making the rounds. What's more, it assists in reducing pain and stopping minor bleeding. Additionally, the salve soothes and heals painful cracked hands, feet, and lips.
You can read more about the five powerful herbs used for this salve in the article, My Best-Loved Herbal Remedies for Topical Use. In it you will also find a DIY Yarrow salve recipe.
A Travel Pack Success Story
Here is a wonderful testimonial about how my Travel Pack and other Apothecary items have helped to keep one nurse free from illness over the years:
"I am a Registered Nurse and have been using a wide variety of products from Nicole's Survive and Thrive Apothecary for over 5 years and am a firm believer in the quality and efficacy of the products she makes available. I utilize her Travel Pack in my daily life and supplement those with additional products including the Lemon Balm, Reishi, Lion's Mane, and Ashwagandha tinctures as well as her Joint Salve as needed. For years now, I believe her products have been directly responsible for me staying healthy."
– Rocky H.
I hope this information has been beneficial. Wishing you a healthy springtime and beyond!
Roll Up Your Sleeves and Do it Yourself?
Ordering from Europe?
We've got you covered! "The Lost Book Of Herbal Remedies: The Healing Power of Plant Medicine" today!" is available for you
here »
Not in Europe or the US? Not a problem, click here to order your copy »