An engaging and dynamic speaker, Dr. Nicole Apelian brings energy and inspiration to her audience. She is an experienced and motivational keynote speaker for corporate groups, academic conferences, fundraisers, motivational seminars, commencements, workshops and more. Please
get in touch
for speaking rates, availability, and booking information.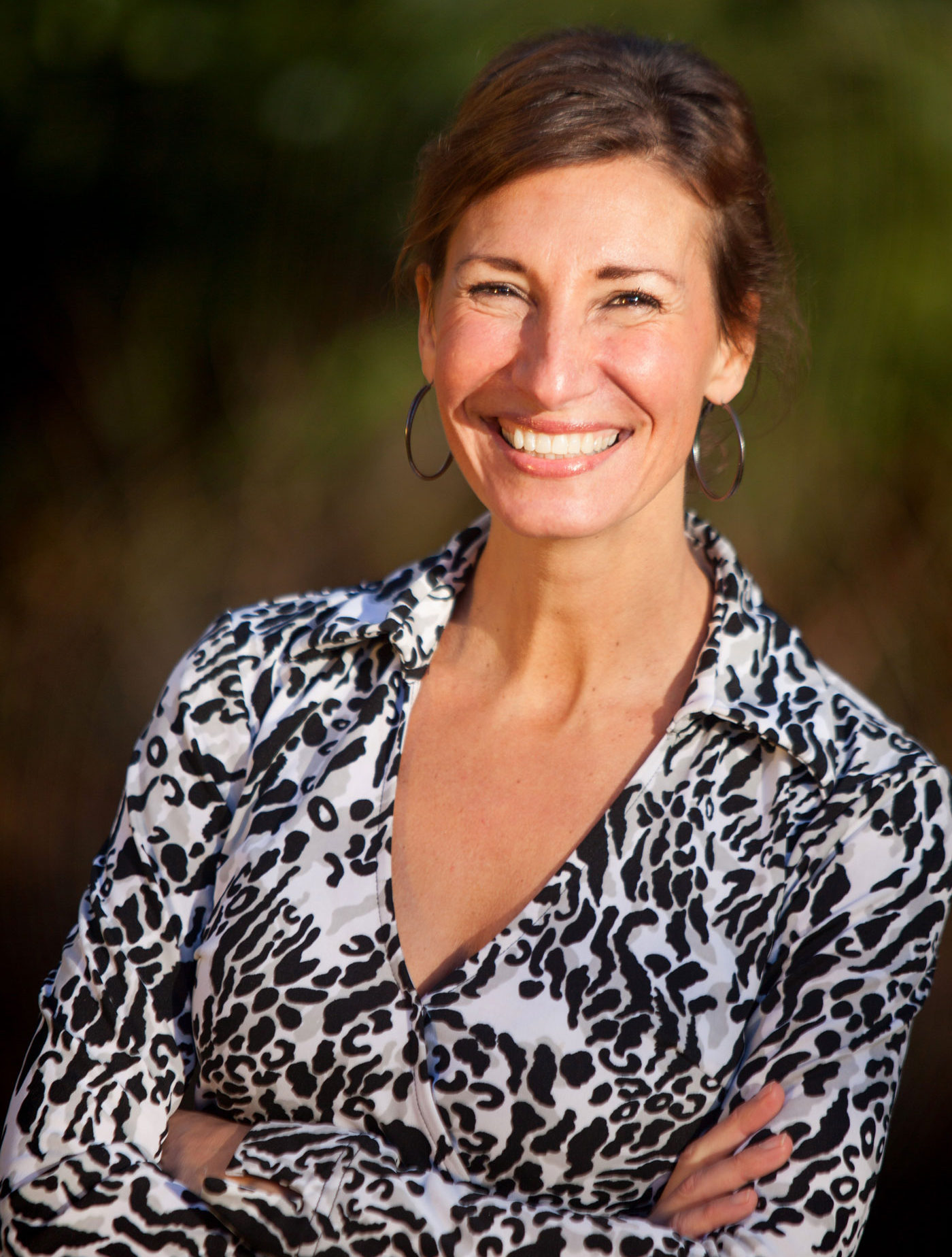 Dr. Nicole Apelian is a scientist, mother, educator, researcher, expedition leader, safari guide, herbalist, anthropologist, successful entrepreneur, and highly sought out speaker.
Having intimately studied the ways of the Kalahari San Bushmen for over a decade, Nicole now speaks on the importance of connection to nature (and to each other) based on the indigenous philosophies and knowledge the Bushmen passed down to her.
A leader in the field of transformative natural health education, Nicole has helped thousands of people discover and implement real strategies for living a healthier, more connected life. In her teachings, Dr. Apelian sheds light on what Nature Deficit Disorder is and how even with our busy, modern lives we can use indigenous knowledge to heal ourselves and our communities to achieve true natural wellness.
Some may recognize Nicole Apelian as a challenger on the second season of History Channel's TV series "Alone" where she thrived, solo, in the wilderness for 57 days with little more than her knife and her wits! But Nicole's first exposure to true wilderness living began while working as a field biologist in Botswana, Africa where she tracked and researched lions. Nicole immediately fell in love with the African landscapes and the Naro San Bushmen's way of life. Years of visiting the Bushmen and developing strong, almost familial relationships, within the tribe allowed Nicole to learn many of the primitive skills and traditional lifeways she practices and teaches today.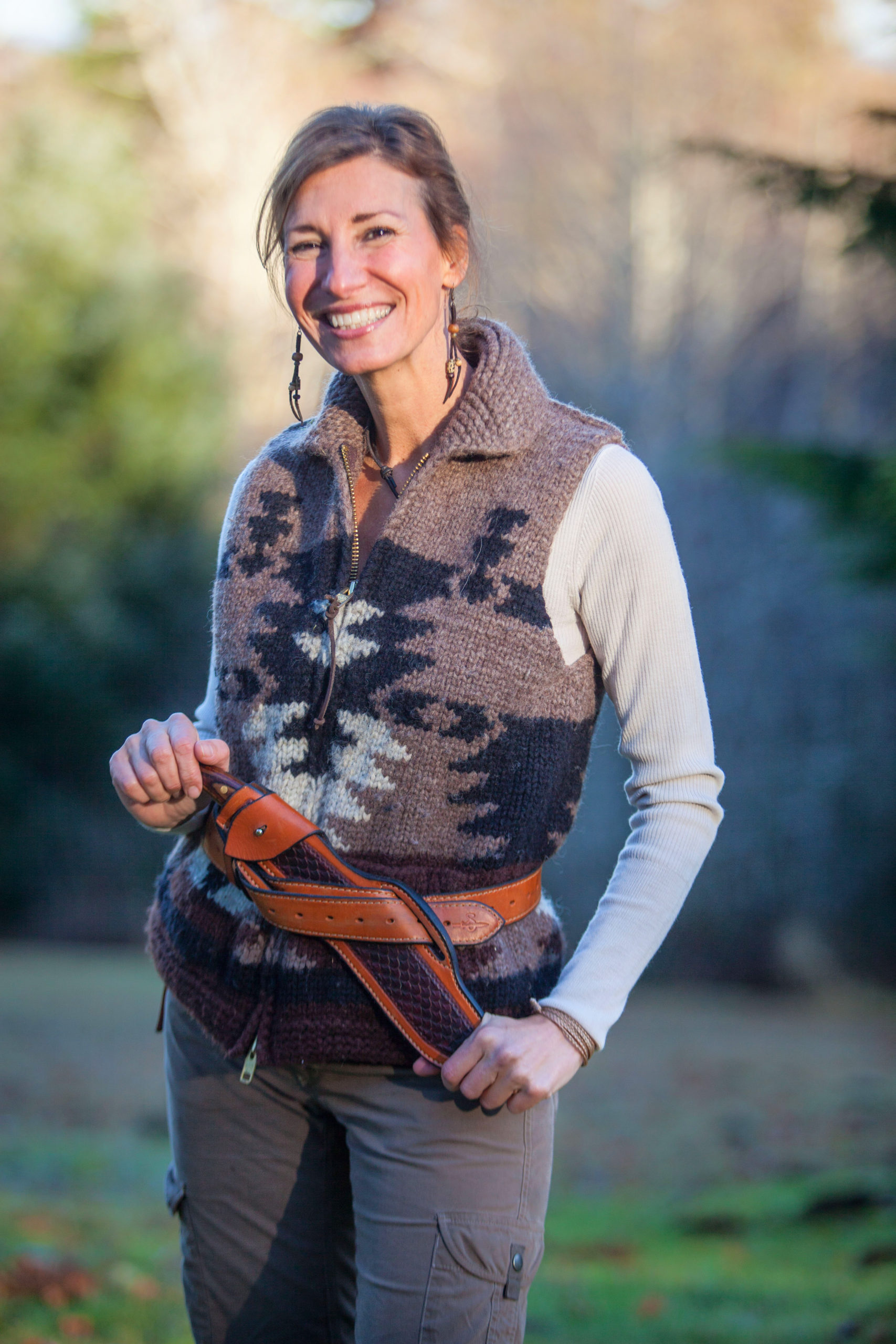 Today, Nicole works with the Bushmen to help them preserve their ancient traditions, including cataloging indigenous plant uses.
A diagnosis of multiple sclerosis in 2000 led Nicole to apply her research skills towards her own personal wellness. She developed a healthy living strategy, focusing on health and wholeness. Through simple changes in her lifestyle and eating habits, Nicole restored her vitality and she moved on to become a founder and primary guide for her own tracking and wildlife safari company, Eco Tours International where Nicole merges her love of teaching with her deep love and respect for Africa and the Naro San Bushmen organizing, leading, and guiding groups on adventures in Western Botswana, the Western Kalahari, and the Okavango Delta, one of the most diverse and wildlife-rich places on Earth.
Back at home in the Pacific Northwest, Nicole makes herbal medicines from scratch for her apothecary. A passionate educator for many years, Nicole has worked as an adjunct professor at Prescott College, an adult educator for the Audubon Society of Portland, and as an instructor at various schools, universities, and leading conservation education programs. She currently teaches others how to make their own natural medicines and coaches private clients as well as group classes on natural health and wellness. Dr. Apelian also leads wilderness survival skills courses all over the country.
Please get in touch for rates, availability, and booking information.
Possible speaking topics include but are not limited to:
Tales from the African Bush
Lifeways & lessons of the San Bushmen
During her early work as a field biologist in Botswana, Nicole fell in love with the African landscapes and the local San Bushmen's way of life. Years of visiting the Bushmen has developed a strong, even familial relationship with the tribe that has allowed Nicole to learn many of their ancestral skills and ways, especially those linked to healing, which she practices and teaches.
Health & the Art of Deep Nature Connection
Cultivating holistic health in our disconnected lives
A leader in the field of transformative nature education, Dr. Apelian shares her experience and expertise on deep nature connection, indigenous wisdom and natural wellness. In this inspiring and thought-provoking talk, Nicole helps us answer the question: How do we cultivate sustainable holistic health in our busy, modern, disconnected lives?
Wilderness Living & Survival Skills
Personal survival & wilderness living strategies
Do you know the #1 priority for any survival situation? It's our psychological state. Mindset impacts our choices and actions, which in turn are reflected in our quality of life. Nature can be the greatest teacher of this lesson. Dr. Apelian speaks from her expertise and experience as a wilderness living instructor and from her time on the History Channel's 'Alone'.
Guest Appearances
Dr. Apelian frequently guests on BlogTalk Radio and various podcasts, and has spoken at numerous conferences, workshops, and events including:
Ontario Association of Naturopathic Doctors Convention, Keynote Speaker, Toronto CA, 2018
Northwest Naturopathic Convention, Keynote Speaker, Vancouver BC, 2017
Sustainable Holistic Health and the Art of Deep Nature Connection, BNCA, Keynote Speaker, Vancouver BC. Spring 2017
PrepperCon, Keynote Speaker and Presenter, Salt Lake City, Utah, Spring 2017
Workshops – Various, REI, Seattle, Washington and Portland, Oregon
Workshops – Various, Tabor Space, Portland, Oregon
Workshops – Various, Trackers Earth, Portland, Oregon
Lifeways of the Naro Bushmen, Keynote Presenter, Rewild Portland, 2014
Tracking Safaris in the Kalahari, The Art of Tracking Radio Show, 2014
Applied Anthropology, Guest Lecturer, Portland State University, 2011, 2017
The Art of Mentoring, Presenter, 8-Shields Institute, 2011, 2013
Music, Nature Connection, and Healing, Workshop, 8-Shields Institute, 2011
Travel and Words Conference, Panelist, Travel and Words, Portland, Oregon, May 2010
Sustainability Education at the Edge Presenter, Association for the Advancement of Sustainability in Higher Education  Denver, 2010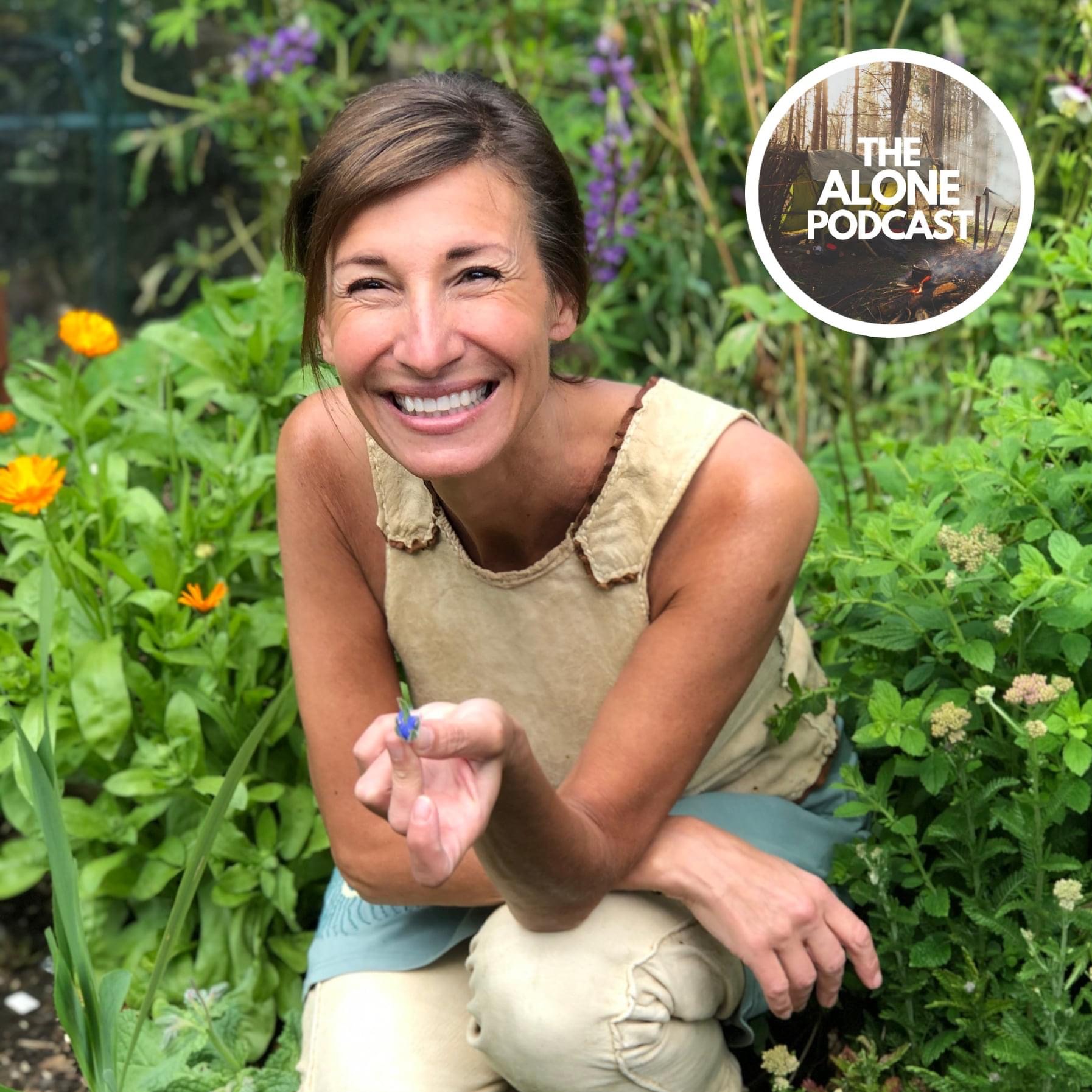 New interview with Nicole on The Alone Podcast Check out the newest episode of The Alone Podcast - a show "dedicated to the participants of the History Channel show, Alone." This week we hear from Dr. Nicole Apelian, a participant on seasons 2 and 5 of Alone on...
Contact Nicole Apelian
This form is for media, speaking, and professional requests only.
We are unable to respond to requests for medical answers, advice, or other items of a personal nature. Your local Naturopathic doctor is your best resource for these issues.