A Simple, Transformative Practice
With November in full-swing, many of us in the United States are turning our attention to a favorite holiday: Thanksgiving! Beyond the association with feasting on turkey and spending time with family, it is also the perfect time to focus on gratitude for all the blessings in our lives. Not only is it an excellent practice to embrace during this time, but being grateful is also helpful for our career, relationships, and health. Don't believe me? Here are eight, science-backed reasons why gratitude can change your life for the better.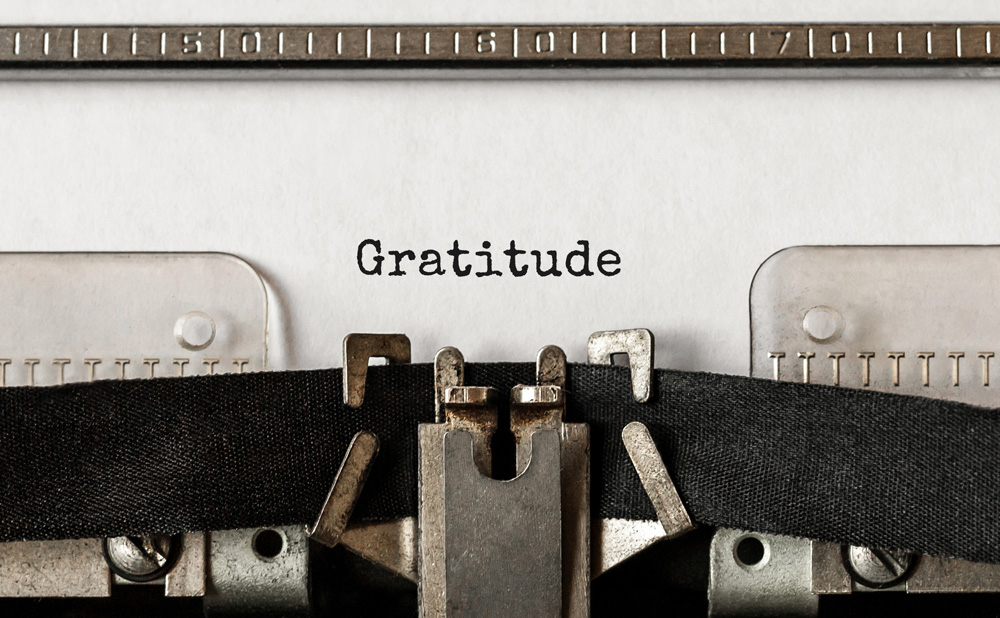 Gratefulness: What The Science Has to Say
Career. While we may not think of gratitude as being a career-builder at first glance, researchers have found that the practice reduces impatience and the desire for short-term gratification, leading to overall better decision-making in our personal and professional lives.1 We also become more effective leaders because when we are grateful for work well-done, it cultivates higher motivation in those around us. We are able to mentor and guide individuals more effectively as well.2 If you feel stuck in your job, gratitude can help here too by shifting our perspective so that we can find meaning in our work. Don't underestimate the power of positive emotions, hope, and utilizing our strengths for cultivating satisfaction in your career.3
Relationships. Not surprisingly, the social benefits of gratitude are immense. When we express our thankfulness to a family member, friend, or even a helpful clerk at a store, it can radically transform our social relationships. Interestingly, one study demonstrated that those who are apt to express gratitude are also more likely to work through problems and have a positive perception of the relationship/person.4 Another study found that those who are grateful also have stronger social support systems when times are tough, thereby reducing depression and stress.5
Health. As I wrote in "Gratitude is good medicine for your health. Here's why.":
"Gratitude is associated with lower levels of creatine in the blood, which is an important marker of kidney health. This practice also reduces levels of C-reactive protein, an indicator of cardiovascular disease and inflammation of the heart.6 Gratitude is linked with higher levels of good cholesterol (HDL) and lower levels of bad cholesterol (LDL) as well.6 It also improves heart rate variability (HRV).7 If your HRV is on the lower end, it indicates an imbalance in the autonomic nervous system (ANS), which can lead to poor health outcomes.8
Gratitude also just plain feels good — for ourselves and those around us. And when we are happy, we experience less stress, anxiety, and depression. This in turn helps to boost health. It is a simple (and free) way to maintain well-being. Needless to say, keeping a daily gratitude journal is one of the best habits you can adopt. But if you need a little extra support or are traveling a particularly challenging path, herbal extracts are an outstanding ally.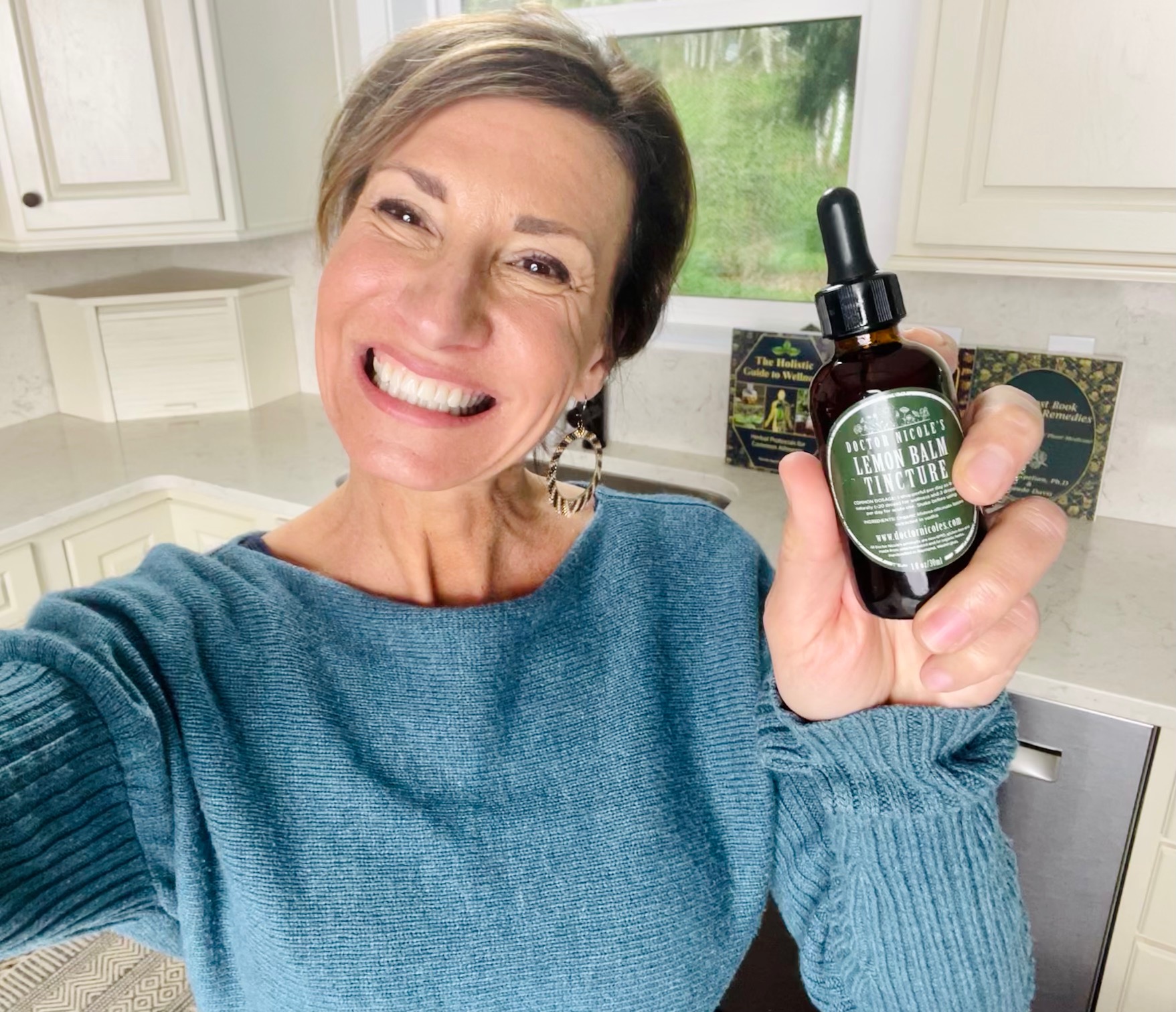 Herbal Support: Soothing The Nervous System
Lemon balm is an excellent herb to brighten the mind and soothe the nervous system so we can more readily adopt an attitude of gratitude. It also helps to relieve anxiety and insomnia by calming an overactive mind. I like to combine it with valerian for sleep disorders. If you struggle with ADHD and/or mild depression, lemon balm helps to improve focus, mental alertness, and mood.
This is an exceedingly versatile herb. You can make a delicious and soothing tea with fresh or dried lemon balm leaves, or use it to flavor herbal syrups and vinegars. Lemon balm also adds a refreshing taste to salads, scones, muffins, and other baked goods. I encourage you to get creative and experiment!
Recipe. Lemon Balm Tea: Lemon balm tea is easy to make and has a calming effect. To prepare it, you need one tablespoon of fresh chopped leaves or one teaspoon of dried leaves for each cup of boiling water. Put the leaves in a teapot or a mug and pour the boiling water over them. Cover and let it steep for five minutes. Strain the tea and enjoy it hot or cold. You can also add honey, lemon, or mint to enhance the flavor.
For a concentrated and easy-to-use lemon balm extract, I have you covered! Visit my apothecary to learn more.
I hope you have found these tips helpful. Here's to bringing more gratitude and flourishing into your days!
Nicole's Apothecary Products in this Post
References
DeSteno, D., Li, Y., Dickens, L., & Lerner, J. S. (2014). Gratitude: A tool for reducing economic impatience. Psychological Science, 25, 1262-1267. https://doi.org/10.1177/0956797614529979

Stone, D. I., & Stone, E. F. (1983). The effects of feedback favorability and feedback consistency. Academy of Management Proceedings (00650668), 178-182. https://doi.org/10.1016/0749-5978(85)90011-1

Dik, B. J., Duffy, R. D., Allan, B. A., O'Donnell, M. B., Shim, Y., & Steger, M. F. (2015). Purpose and meaning in career development applications. The Counseling Psychologist, 43, 558-585. https://doi.org/10.1177/0011000014546872

Lambert, N. M., & Fincham, F. D. (2011). Expressing gratitude to a partner leads to more relationship maintenance behavior. Emotion (Washington, D.C.), 11(1), 52–60. https://doi.org/10.1037/a0021557

Wood, A. M., Maltby, J., Gillett, R., Linley, P. A., & Joseph, S. (2008). The role of gratitude in the development of social support, stress, and depression: Two longitudinal studies. August 2008, Journal of Research in Personality 42(4):854-871. DOI:10.1016/j.jrp.2007.11.003

"Gratitude is good medicine" UC Davis Health, November 25, 2015. https://health.ucdavis.edu/medicalcenter/features/2015-2016/11/20151125_gratitude.html

"Heart rate variability: How it might indicate well-being" Harvard Medical School Health Blog, December 1, 2021. https://www.health.harvard.edu/blog/heart-rate-variability-new-way-track-well-2017112212789

Redwine, L. S., Henry, B. L., Pung, M. A., Wilson, K., Chinh, K., Knight, B., Jain, S., Rutledge, T., Greenberg, B., Maisel, A., & Mills, P. J. (2016). Pilot Randomized Study of a Gratitude Journaling Intervention on Heart Rate Variability and Inflammatory Biomarkers in Patients With Stage B Heart Failure. Psychosomatic medicine, 78(6), 667–676. https://doi.org/10.1097/PSY.0000000000000316