Science-Backed Natural Solutions for Stress, Anxiety, & Contagious Illness
If you are a parent of school age children, you most likely have firsthand experience with the challenges of starting a new academic year. Beyond the adjustment to a more regimented schedule after the free-wheeling joy of summer, this is also a time when your family is more vulnerable to contagious illness as your child enters into close quarters with their classmates. But fear not! Over the years I have fine tuned an easy herbal protocol that eliminates the stress, anxiety, behavioral challenges, and uptick in sickness that seem to go hand-in-hand with the season. We now navigate this time smoothly and without issue. It is my hope that by sharing this knowledge, your family will too!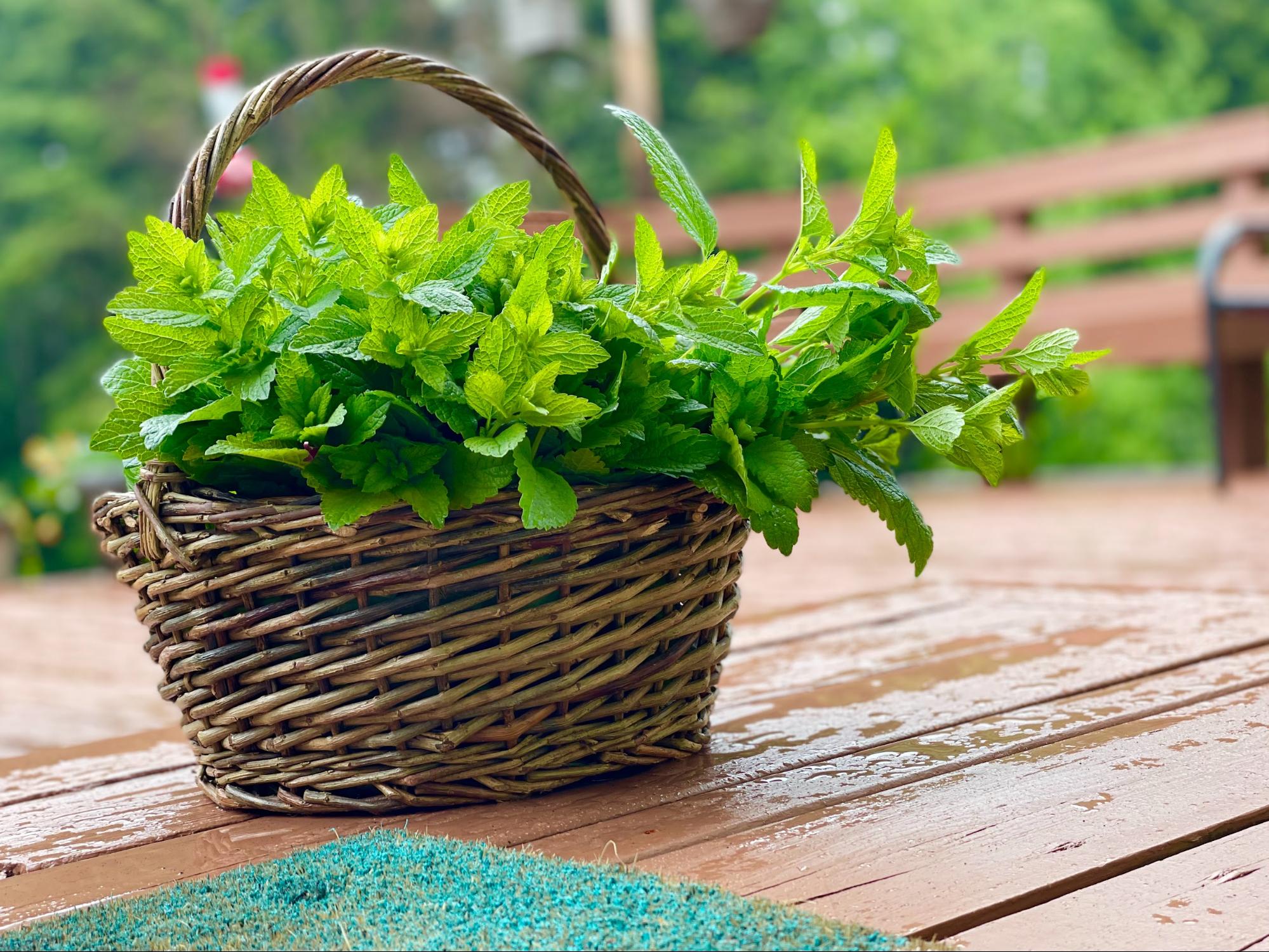 Lemon Balm: An Herbal Superhero
One of my favorite herbs for children and adults alike, lemon balm gently soothes the nervous system, boosts immunity, and demonstrates impressive antimicrobial activity. Importantly, lemon balm is an antiviral powerhouse. Studies have show that it provides formidable protection against Severe Acute Respiratory Syndrome, Herpes Simplex Virus (HSV), and Human Immunodeficiency Virus (HIV).15 The herb has also been successfully used for Gram-negative bacterial infections, such as E. coli, Salmonella typhi, Pseudomonas aeruginosa, Proteus, and Klebsiella; as well as Gram-positive bacteria including S. aureus, Sarcina lutea, beta-hemolytic Streptococcus, and Bacillus cereus.16
It is also a wonderfully calming botanical. A 2014 randomized controlled trial found that an extract of this lovely herb greatly reduced anxiety, nervousness, and excitability. What's more, the lemon balm also improved cognitive function and mood. Additionally, the researchers note that it increased levels of alertness and performance during cognitive tasks that involved concentration, memory, and mathematics.14 If you find your child is struggling with the beginning of the school year, lemon balm can help to settle their nervous system and improve cognitive function. It is also helpful for mom and dad to keep you calm, cool, and collected as you support your child with the transition.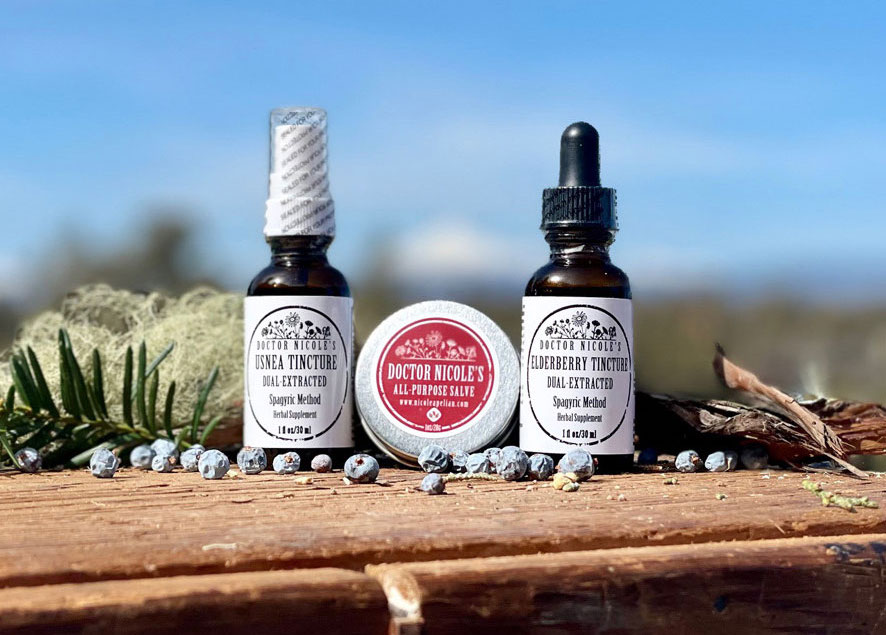 Travel Pack Trio: We Never Leave Home Without It (and Why You Shouldn't Either)
Elderberry — One of the most well-known botanicals for the cold and flu season, elderberry has been used historically for centuries and is outstanding for preventing and treating viral infections by boosting the immune system and reducing the length of viral illness. It is also helpful for pain relief, fevers, headaches, and inflammation. Studies have shown that those who take elderberry as a preventative or at the first sign of illness either didn't become sick with influenza when exposed, or the severity and recovery time was greatly reduced. This is definitely one herbal remedy you will want to keep on hand during the back-to-school season!12,13
Usnea Lichen — Sometimes referred to as "old man's beard" because of its distinctive shaggy appearance, usnea is an exceedingly useful herbal medicine for the cold and influenza season. My family personally uses a dual-extracted Usnea Tincture that is sprayed on the back of the throat. Having used this low-dose method for years to sidestep contagious illness, we have had great success without any issues of elevated liver enzymes. Usnea is antimicrobial, antibacterial, antiviral, antifungal, and addresses fever, pain, coughs, and respiratory tract infections.10
All-Purpose (First Aid ) Salve — When I am around groups of people or traveling, I have found that applying a small amount of this salve inside my nose helps me to avoid becoming sick with any bugs making the rounds. It is also an exceptional preventative for my children, especially during the back-to-school season when our community is inundated with illness. Here are the four active botanicals in this formulation that help to keep you and your family healthy and happy:
Yarrow – Treats fevers, colds, influenza, and is antibacterial1,2
Calendula – Antimicrobial, anti-inflammatory, and antiviral3,4
Balm of Gilead – Expectorant, antimicrobial, antiviral, and antifungal6,7
Lavender — Eases stress and anxiety, antibacterial, antimicrobial, and antiviral5,8,9
Elderberry, Usnea Tincture Spray, and our All-Purpose (First Aid) Salve can be found in the apothecary individually or bundled into my convenient Travel Pack.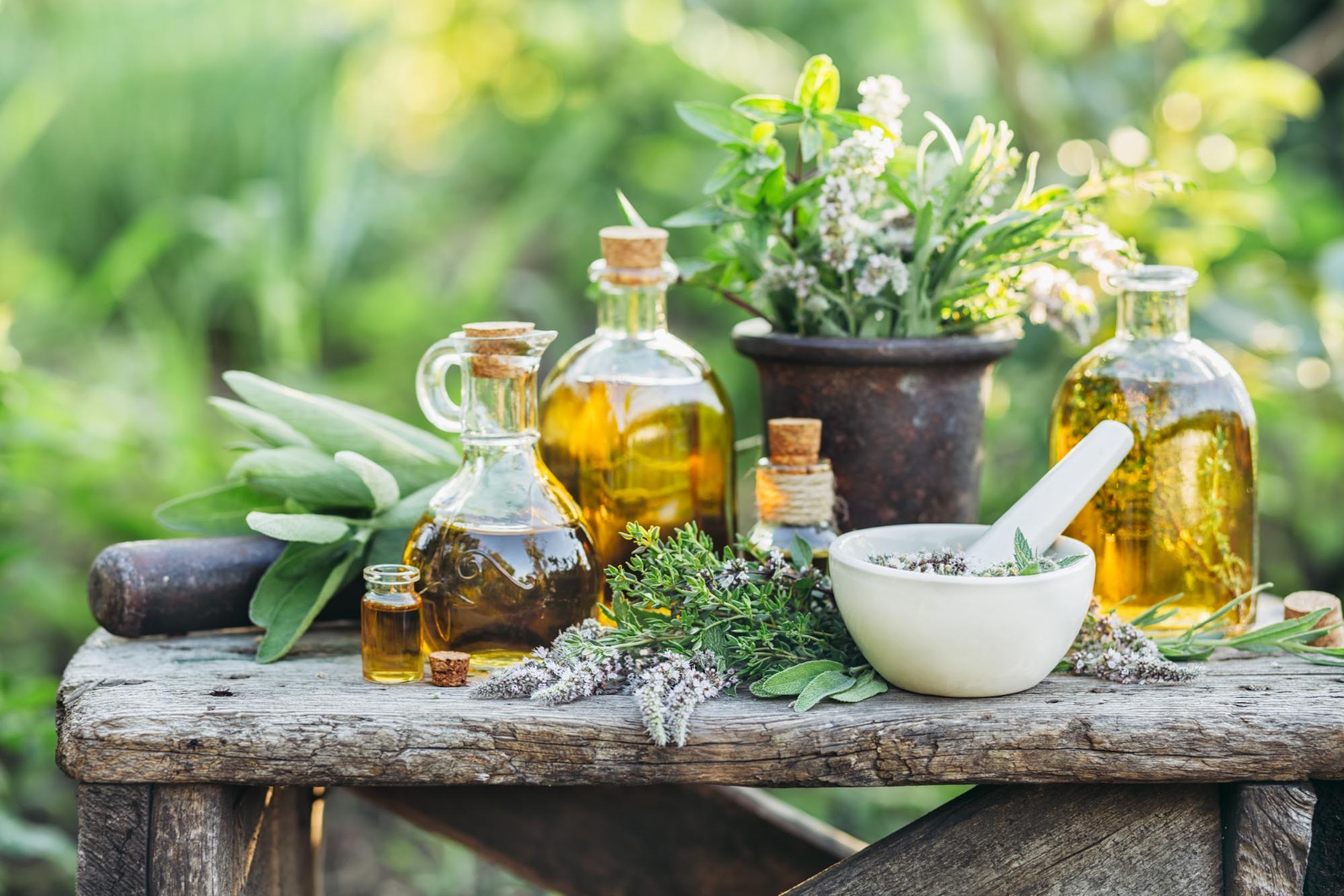 The Gold Standard of Herbal Medicines
If you're looking for natural, effective, and potent herbal remedies, my apothecary offers a wide range of products to support your wellness goals. What makes us different? Not only are the formulations found in my apothecary backed by scientific research, traditional wisdom, and personal experience, they also employ a unique process called the Spagyric Extraction Method. After the herb is extracted with alcohol, the spent herb is then processed with pressure and heat to produce a mineral-rich ash that's derived from the entire plant, lichen, or mushroom. With this process, the medicinal properties of the herb are fully accessed from the ash and herbal extraction, which creates a tincture that embodies a complete spectrum of intracellular minerals and plant cell salts. The end result is a tincture that is highly energized with concentrated medicinal properties, nutrients, and enzymes of the botanical. Spagyric tinctures are non-toxic, gentle, and pleasant tasting.
We also utilize dual-extraction in both water and alcohol for each mushroom and lichen tincture to fully access all the beneficial compounds. Lastly, every product in my apothecary is gluten-free, GMO-free, and cruelty-free. We only use organic or wild-grown herbs for the highest quality tinctures and salves on the market.
COLD & FLU FREE, KEEPS US HEALTHY!

"My wife and I own a bookstore with the town post office in the store, and we are the post masters, so I deal with people coming and going all day long, 6 days a week. When all this [severe respiratory syndrome] stuff started, I began using Nicole's Elderberry Tincture, Usnea Tincture Spray, and the First Aid Salve. I have not had a cold or sore throat or anything. I stand behind Nicole's herbal remedies 100%." -Matt M.
Are you ready to experience the power of our herbal formulations for yourself? Visit my apothecary today to learn more.
Here's to a happy and healthy school year!
Nicole's Apothecary Products in this Post
References
Baretta, I. P., Felizardo, R. A., Bimbato, V. F., dos Santos, M. G., Kassuya, C. A., Gasparotto Junior, A., da Silva, C. R., de Oliveira, S. M., Ferreira, J., & Andreatini, R. (2012). Anxiolytic-like effects of acute and chronic treatment with Achillea millefolium L. extract. Journal of ethnopharmacology, 140(1), 46–54. https://doi.org/10.1016/j.jep.2011.11.047

Akram M. (2013). Minireview on Achillea millefolium Linn. The Journal of membrane biology, 246(9), 661–663. https://doi.org/10.1007/s00232-013-9588-x

Efstratiou, E., Hussain, A. I., Nigam, P. S., Moore, J. E., Ayub, M. A., & Rao, J. R. (2012). Antimicrobial activity of Calendula officinalis petal extracts against fungi, as well as Gram-negative and Gram-positive clinical pathogens. Complementary therapies in clinical practice, 18(3), 173–176. https://doi.org/10.1016/j.ctcp.2012.02.003

Preethi, K. C., Kuttan, G., & Kuttan, R. (2009). Anti-inflammatory activity of flower extract of Calendula officinalis Linn. and its possible mechanism of action. Indian journal of experimental biology, 47(2), 113–120.

Karadag, E., Samancioglu, S., Ozden, D., & Bakir, E. (2017). Effects of aromatherapy on sleep quality and anxiety of patients. Nursing in critical care, 22(2), 105–112. https://doi.org/10.1111/nicc.12198

Alhazmi, A., Aldairi, A. F., Alghamdi, A., Alomery, A., Mujalli, A., Obaid, A. A., Farrash, W. F., Allahyani, M., Halawani, I., Aljuaid, A., Alharbi, S. A., Almehmadi, M., Alharbi, M. S., Khan, A. A., Jastaniah, M. A., & Alghamdi, A. (2022). Antibacterial Effects of Commiphora gileadensis Methanolic Extract on Wound Healing. Molecules (Basel, Switzerland), 27(10), 3320. https://doi.org/10.3390/molecules27103320

Bouslama, L., Kouidhi, B., Alqurashi, Y. M., Chaieb, K., & Papetti, A. (2019). Virucidal Effect of Guggulsterone Isolated from Commiphora gileadensis. Planta medica, 85(16), 1225–1232. https://doi.org/10.1055/a-1014-3303

Cavanagh, H. M., & Wilkinson, J. M. (2002). Biological activities of lavender essential oil. Phytotherapy research : PTR, 16(4), 301–308. https://doi.org/10.1002/ptr.1103

Silva, J. K. R. D., Figueiredo, P. L. B., Byler, K. G., & Setzer, W. N. (2020). Essential Oils as Antiviral Agents. Potential of Essential Oils to Treat SARS-CoV-2 Infection: An In-Silico Investigation. International journal of molecular sciences, 21(10), 3426. https://doi.org/10.3390/ijms21103426

Yu, X., Guo, Q., Su, G., Yang, A., Hu, Z., Qu, C., Wan, Z., Li, R., Tu, P., & Chai, X. (2016). Usnic Acid Derivatives with Cytotoxic and Antifungal Activities from the Lichen Usnea longissima. Journal of natural products, 79(5), 1373–1380. https://doi.org/10.1021/acs.jnatprod.6b00109

Yu, X., Guo, Q., Su, G., Yang, A., Hu, Z., Qu, C., Wan, Z., Li, R., Tu, P., & Chai, X. (2016). Usnic Acid Derivatives with Cytotoxic and Antifungal Activities from the Lichen Usnea longissima. Journal of natural products, 79(5), 1373–1380. https://doi.org/10.1021/acs.jnatprod.6b00109

Porter, R. S., & Bode, R. F. (2017). A Review of the Antiviral Properties of Black Elder (Sambucus nigra L.) Products. Phytotherapy research : PTR, 31(4), 533–554. https://doi.org/10.1002/ptr.5782

Tiralongo, E., Wee, S. S., & Lea, R. A. (2016). Elderberry Supplementation Reduces Cold Duration and Symptoms in Air-Travellers: A Randomized, Double-Blind Placebo-Controlled Clinical Trial. Nutrients, 8(4), 182. https://doi.org/10.3390/nu8040182

Scholey, A., Gibbs, A., Neale, C., Perry, N., Ossoukhova, A., Bilog, V., Kras, M., Scholz, C., Sass, M., & Buchwald-Werner, S. (2014). Anti-stress effects of lemon balm-containing foods. Nutrients, 6(11), 4805–4821. https://doi.org/10.3390/nu6114805

Behzadi, A., Imani, S., Deravi, N., Mohammad Taheri, Z., Mohammadian, F., Moraveji, Z., Shavysi, S., Mostafaloo, M., Soleimani Hadidi, F., Nanbakhsh, S., Olangian-Tehrani, S., Marabi, M. H., Behshood, P., Poudineh, M., Kheirandish, A., Keylani, K., & Behfarnia, P. (2023). Antiviral Potential of Melissa officinalis L.: A Literature Review. Nutrition and metabolic insights, 16, 11786388221146683. https://doi.org/10.1177/11786388221146683

Parham, S., Kharazi, A. Z., Bakhsheshi-Rad, H. R., Nur, H., Ismail, A. F., Sharif, S., RamaKrishna, S., & Berto, F. (2020). Antioxidant, Antimicrobial and Antiviral Properties of Herbal Materials. Antioxidants (Basel, Switzerland), 9(12), 1309. https://doi.org/10.3390/antiox9121309