Invasive Weed, Mighty Botanical
Native to East Asia, Japan, Korea, and China, Japanese Knotweed (Polygonum cuspidatum) is considered by many to be an invasive weed as it grows quickly and is exceptionally hardy. Be that as it may, it is also a mighty medicinal herb. Known to help prevent and treat a number of health disorders, this is one botanical that should be on your radar. Due to its exceptional healing properties, I have included it in my new Eastern Blend tincture.
Used for centuries throughout Asia, Japanese Knotweed is beneficial for cardiovascular health, reducing the risk of cancer, improving cognitive function, lowering blood pressure, and healing metabolic syndrome3. Additionally, it is often used medicinally for coughs, colds, and respiratory disease. Many have found it to be an effective treatment for Lyme disease as well. Japanese Knotweed is particularly high in resveratrol, a compound with an impressive track record of health benefits.
Immune System Modulation
Researchers at the Department of Biomedical and Biotechnological Sciences, University of Catania in Italy discovered that the resveratrol content in Japanese Knotweed played a substantial role in regulating immunity, pro-inflammatory cytokines synthesis, and gene expression.
"The effects of this biologically active compound on the immune system are associated with widespread health benefits for different autoimmune and chronic inflammatory diseases. This review offers a systematic understanding of how resveratrol targets multiple inflammatory components and exerts immune-regulatory effects on immune cells."1
Inflammation, Mitochondria, and Disease
Moreover, resveratrol also assists in the prevention and treatment of many chronic diseases related to inflammation, including: cancer, obesity, cardiovascular disease, neurodegeneration, and diabetes. The team believes that the high antioxidant content of resveratrol contributes to this anti-inflammatory action.
Resveratrol also improves brain mitochondria function. A study published in Molecular Neurobiology2 found that the compound reduces mitochondrial impairment in the brain associated with neuroinflammation, cell death, and neurodegenerative diseases such as Alzheimer's and dementia.
Defeating Bacterial, Viral, and Fungal Infections
It is difficult to find another botanical that has the same level of antimicrobial action as resveratrol. According to a review in the International Journal of Antimicrobial Agents4: "Resveratrol displays antimicrobial activity against a surprisingly wide range of bacterial, viral and fungal species. At subinhibitory concentrations, resveratrol can alter bacterial expression of virulence traits leading to reduced toxin production, inhibition of biofilm formation, reduced motility and interference with quorum sensing."
Japanese Knotweed has also been used successfully in the treatment of Lyme disease where "Polygonum cuspidatum showed strong activity against both growing B. burgdorferi and non-growing stationary phase B. burgdorferi."5 The team is unclear as to whether the botanical was effective due to its antimicrobial properties or the effect on the immune system. Both may work synergistically, but more research is needed.
Importantly, resveratrol suppresses the replication of viruses such as dengue, Zika, influenza, and others that cause serious respiratory illness. Not only did the botanical significantly inhibit viral replication during this recent study published in Phytotherapy Research, it also reduced the tissue inflammatory reaction in-vitro. This study is well worth a quick read!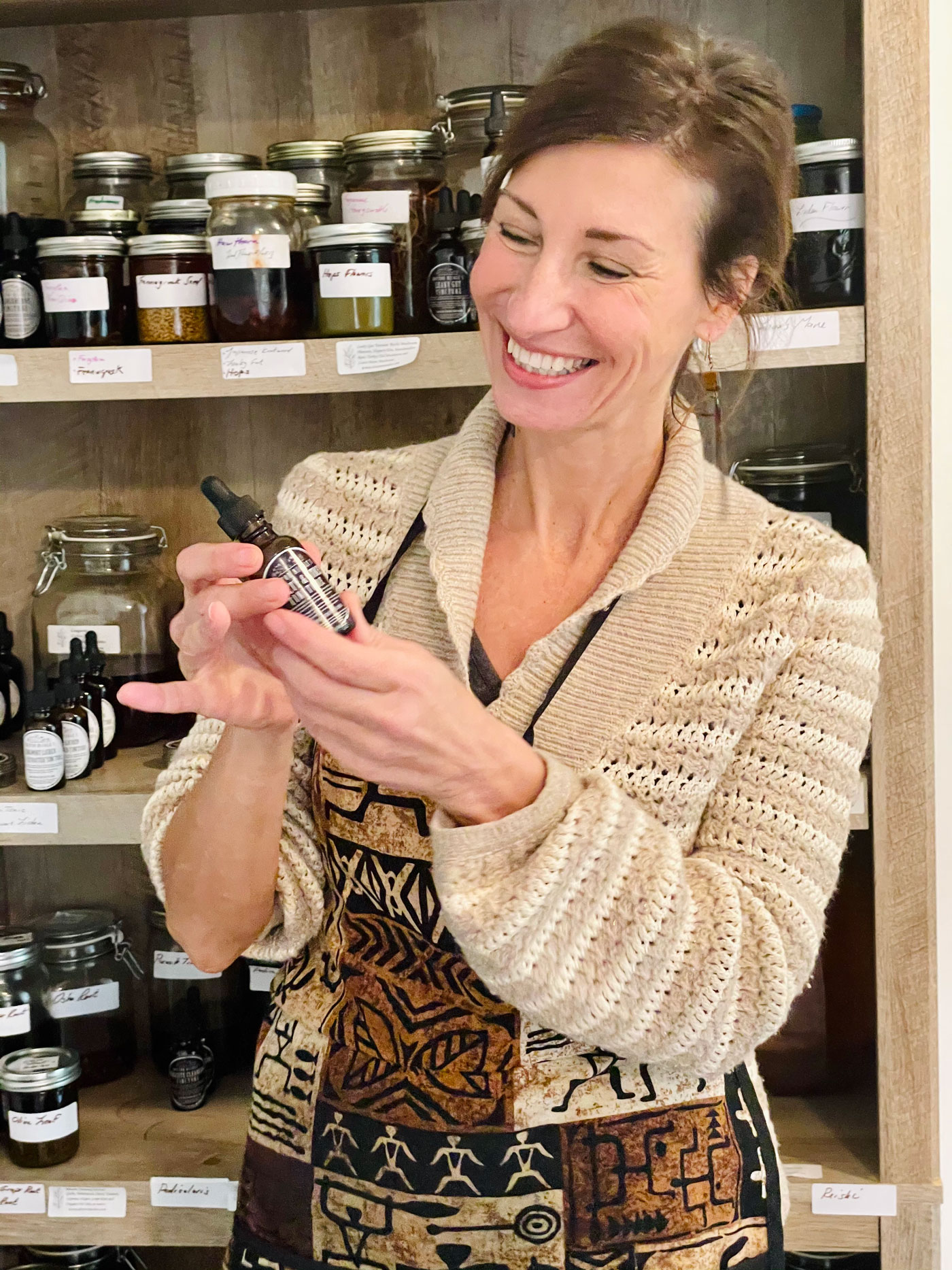 Potent Herbal Relief
Needless to say, resveratrol is a powerful botanical with many medicinal uses, which is why I included Japanese Knotweed in my new Eastern Blend Tincture. The formulation also contains extracts of Chinese Skullcap, Japanese Honeysuckle, and Cordyceps Mushroom. Interested in learning more? Visit the Apothecary today!
Roll Up Your Sleeves and Do it Yourself?
Ordering from Europe?
We've got you covered! "The Lost Book Of Herbal Remedies: The Healing Power of Plant Medicine" today!" is available for you
here »
Not in Europe or the US? Not a problem, click here to order your copy »