Maintaining Healthy Vision
Most everyone takes their vision for granted until it isn't functioning well or disease has developed. But maintaining healthy eyesight is important — and easier than you may think! Below we will explore several simple methods for taking care of your eyesight, beginning with medicinal herbs.
My Favorite Botanicals for Supporting the Eyes
Bilberry is an outstanding herb for improving the health and function of the eyes. It treats a range of complaints, including night blindness, cataracts, macular degeneration, poor vision, and eye strain. Compounds in the berry protect the cellular structure of the eyes, reduce inflammation, and help to prevent ocular nerve damage in those with diabetes. Use bilberry internally.
Next is holy basil. This herb tackles eye inflammation, cataracts, macular degeneration, glaucoma, and general vision problems. It can be used both internally and externally. It contains high amounts of vitamins A and C, along with many other antioxidants and essential oils that are helpful for the eyes.2,3 To address boils, conjunctivitis, eye infections and inflammations, steep holy basil in boiling water and, once cooled, use it as an eyewash.
To prevent macular degeneration, borage seeds are helpful as they contain up to 30% GLA, a beneficial fatty acid for eye health. The seeds also help to reduce oxidative stress and relieve dry eyes when taken internally.
You can deepen your knowledge about these powerful herbs and many more in
The Lost Book of Herbal Remedies: The Healing Power of Plant Medicine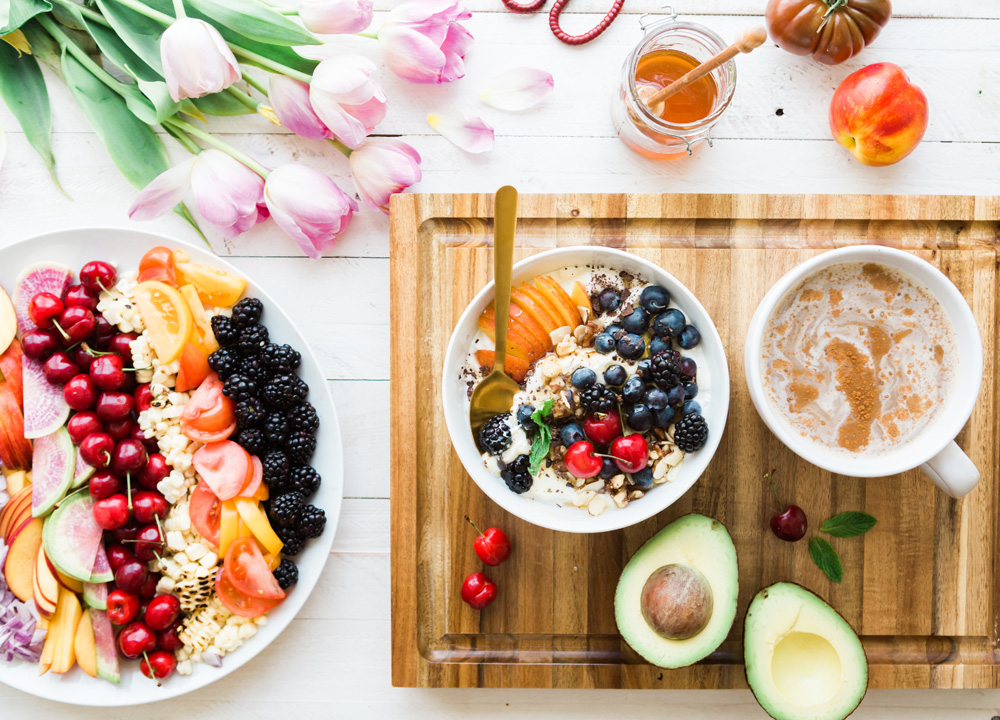 Top Nutrients for Eye Health
As we know, a diet high in antioxidants is crucial for maintaining overall health, including that of the eyes. As mentioned above, vitamins A and C are on this list. As are lutein and zeaxanthin — two vitamins in the carotenoid family. These compounds are found in the retina and macula of the eyes and may help to protect against damaging blue light.1 More on this down below.
Another crucial nutrient and antioxidant is vitamin E. Some studies found that diets high in this vitamin help to prevent cataracts that are related to aging.4 B-complex vitamins are also important as they act as antioxidants, reduce inflammation, lower the risk of cataracts, and help to prevent glaucoma.5,6,7,8
Studies have shown that omega-3 fatty acids can helps to prevent diabetic retinopathy and also help those with dry eye disease produce more tears.9,10
Sharpening Blurry Vision
Sometimes we can experience blurry vision when we have regular headaches, find ourselves under stress or feeling anxious, physically fatigued, and if we are not getting enough quality, restorative sleep.
If you find yourself struggling with stress, anxiety, or insomnia, my
Anxiety & Stress tincture and Sleep Blend can help. Visit the apothecary today!
Eye strain from working on a computer is also very common – make sure to take a break every 15 minutes and look off into the distance, such as out of a window, for a good 30 seconds. Proper lighting is important as well – if it is too bright or too dim it will tax your eyes. Moreover, consider installing a blue light-blocking app on all your devices. F.lux and Iris are two excellent options. To learn more about the negative effects of blue light exposure, have a look at my post, "Light Pollution: Why it Matters if You Want to Live a Healthy Life".
Here's to your health!
Nicole's Apothecary Products in this Post
References
Kijlstra, A., Tian, Y., Kelly, E. R., & Berendschot, T. T. (2012). Lutein: more than just a filter for blue light. Progress in retinal and eye research, 31(4), 303–315. https://doi.org/10.1016/j.preteyeres.2012.03.002. https://pubmed.ncbi.nlm.nih.gov/22465791/

Vitamin C. National Institutes of Health Office of Dietary Supplements. https://ods.od.nih.gov/factsheets/VitaminC-HealthProfessional/

Vitamin A and Carotenoids. National Institutes of Health Office of Dietary Supplements. https://ods.od.nih.gov/factsheets/VitaminA-HealthProfessional/

Zhang, Y., Jiang, W., Xie, Z., Wu, W., & Zhang, D. (2015). Vitamin E and risk of age-related cataract: a meta-analysis. Public health nutrition, 18(15), 2804–2814. https://doi.org/10.1017/S1368980014003115. https://pubmed.ncbi.nlm.nih.gov/25591715/

Riboflavin. Linus Pauling Institute, Oregon State University. https://lpi.oregonstate.edu/mic/vitamins/riboflavin

Huang, P., Wang, F., Sah, B. K., Jiang, J., Ni, Z., Wang, J., & Sun, X. (2015). Homocysteine and the risk of age-related macular degeneration: a systematic review and meta-analysis. Scientific reports, 5, 10585. https://doi.org/10.1038/srep10585. https://www.ncbi.nlm.nih.gov/pmc/articles/PMC4508850/

Jacques, P. F., Taylor, A., Moeller, S., Hankinson, S. E., Rogers, G., Tung, W., Ludovico, J., Willett, W. C., & Chylack, L. T., Jr (2005). Long-term nutrient intake and 5-year change in nuclear lens opacities. Archives of ophthalmology (Chicago, Ill. : 1960), 123(4), 517–526. https://doi.org/10.1001/archopht.123.4.517. https://pubmed.ncbi.nlm.nih.gov/15824226/

Williams, P. A., Harder, J. M., Foxworth, N. E., Cochran, K. E., Philip, V. M., Porciatti, V., Smithies, O., & John, S. W. (2017). Vitamin B3 modulates mitochondrial vulnerability and prevents glaucoma in aged mice. Science (New York, N.Y.), 355(6326), 756–760. https://doi.org/10.1126/science.aal0092. https://pubmed.ncbi.nlm.nih.gov/28209901/

Wong, M., Man, R., Fenwick, E. K., Gupta, P., Li, L. J., van Dam, R. M., Chong, M. F., & Lamoureux, E. L. (2018). Dietary intake and diabetic retinopathy: A systematic review. PloS one, 13(1), e0186582. https://doi.org/10.1371/journal.pone.0186582. https://www.ncbi.nlm.nih.gov/pmc/articles/PMC5764236/

Querques, G., Forte, R., & Souied, E. H. (2011). Retina and omega-3. Journal of nutrition and metabolism, 2011, 748361. https://doi.org/10.1155/2011/748361. https://www.ncbi.nlm.nih.gov/pmc/articles/PMC3206354/