Creating Good Habits
We all feel as though we could use an extra hour or two each day — there just doesn't seem to be enough time to go around. Considering the holiday season is fast approaching, it is more true than ever. This is why I have adopted several productivity methods so that I can breeze through my day with clarity, calm, and focus. Creating good habits and routines not only lowers stress levels, but it also promotes more mental, physical, and emotional energy for you to tap into. By establishing a positive daily routine, I am able to accomplish my goals and I am happier because of it. And you can too! Here's how.
Prime Yourself
The way we end the day is a prime opportunity to lay the foundation for the following morning. This is particularly important if you tend to have a problem falling asleep due to anxious thoughts about what you need to do the next day. I find that mapping out the next day in a journal is extremely helpful. It provides a structure to the following day, increases clarity and productivity, and helps my mind relax so that I can have deep, rejuvenating sleep without having to worry about upcoming tasks. Additionally, my Anxiety and Stress Tincture is an outstanding herbal remedy for anxiety-induced insomnia — more on this later.
Get Into the Right Mindset
How we begin our day will set the stage for how everything will unfold until our head hits the pillow later that night. It is that important. We have a choice: either we can stumble out of bed in a daze, blindsided by the events of the day or we can consciously set a positive intention. Inc. magazine journalist Jeff Haden approaches it like this:
"Today is going to be the best day ever!"
I start every single day saying that simple sentence (out loud) as soon as I get out of bed. And yes, I even tell myself this on mornings that have followed nights that were too short or mornings when I wake up feeling like the weight of the world is on my shoulders.
Why?
These nine words put me in the right mindset for the day ahead."1
Benjamin Franklin, one of the most productive and innovative people in history, also began his day on a positive note, asking himself "What good shall I do today?"
Many pray or have another spiritual practice in the morning to begin on the right foot. Taking a minute or two and visualizing how you would like to move through your day is a powerful habit as well. I have also found writing in my gratitude journal first thing is an excellent practice. It cultivates thankfulness for all the blessings in my life, which impacts everything from work to relationships and health. It is one of the most transforming habits you can adopt. See my post "Giving Thanks and The True Power of Gratitude" for tips on how to get started.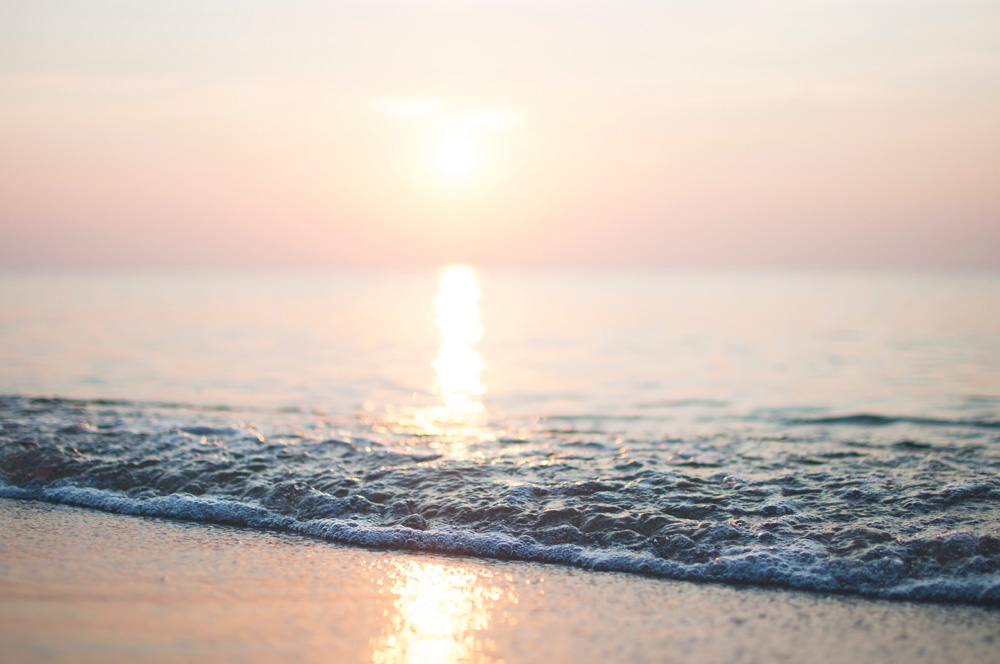 Seize the Morning
More often than not, when we first wake up we want to check email, social media, and perhaps the news before launching into our day. Unfortunately, this lays the foundation of reactivity for the rest of the day. If we have received a work-related email, we may be tempted to jump onto it right away. But for many, these first few hours are the most productive time in the day, so it is important not to squander them. After your morning mindset habits are complete, now is the time to tackle projects that demand more clarity and brainpower. You will be amazed how this one shift to your morning routine will impact your productivity!
Take Regular Microbreaks
If you are anything like me, you have a tendency to want to power through your days without stopping. This is a big mistake. When we don't take regular microbreaks, we become less efficient as mental and physical fatigue settle in.2,3 An excellent tool to structure our days to include breaks is the Pomodoro Technique.4 It is an outstanding way to keep your energy high throughout the day. If you are someone who collapses into bed exhausted at night, this method is for you! It's easy to learn, but powerfully effective. Here's how to do it:
Choose one task you would like to work on.
Set a timer for 25-40 minutes (don't go beyond 40 minutes or your clarity will suffer).
When the timer is finished, note the session in your journal.
Take a five-minute break. This is a good time to go outside, stretch, or pet your pet.
Repeat steps one through four three more times, then take a 15 minute break.
I have a Pomodoro app on my laptop that has a timer and automatically keeps track of all my sessions. It also has a three-breath prompt before the beginning of each session. I typically use this breathing exercise and have found it to be the most effective for boosting clarity and energy. Give it a try and see!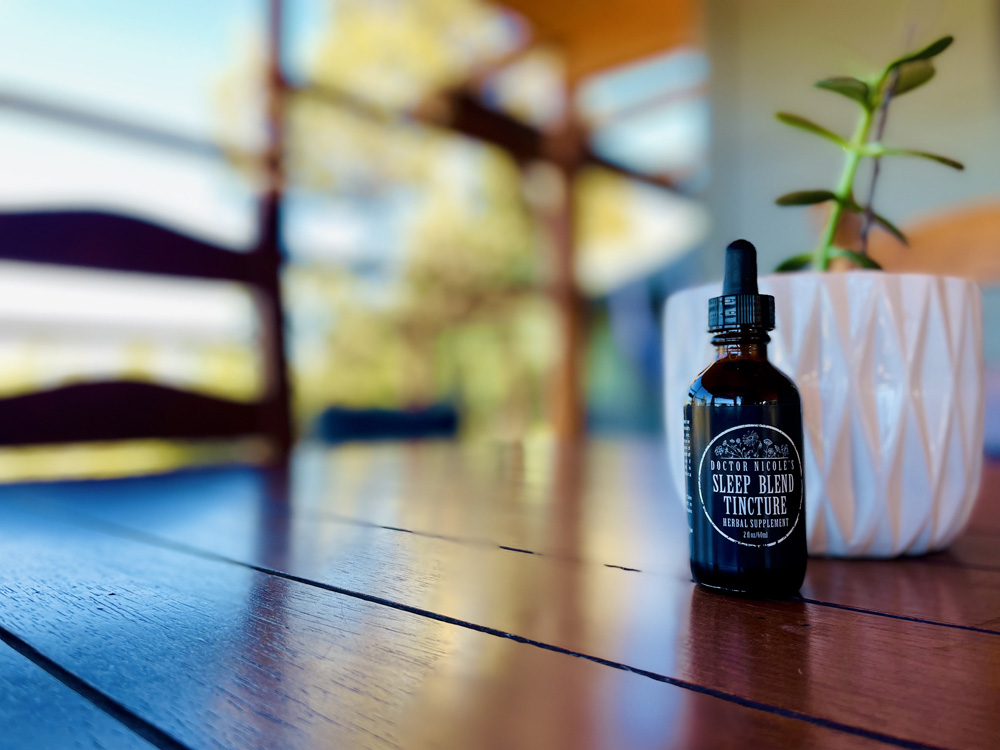 Botanicals to Support Productivity, Clarity, and Calm
Any discussion about productivity wouldn't be complete without herbal remedies. Our clarity, cognitive function, and efficiency are all intertwined. And some of my favorite allies to help support healthy cognition include our Anxiety & Stress tincture, Brain Bundle, and Sleep Blend.
When our mind and emotional state are spinning, it is difficult to focus on the task at hand, let alone be productive. My Anxiety & Stress Tincture can help. Formulated with a calming blend of adaptogens and brain supportive herbs, it assists with soothing the stress response, improves cognitive function, and protects against the negative consequences of stress. This powerful blend also calms racing thoughts and helps us approach whatever life throws at us in a positive way.
Next is our Brain Bundle that contains potent herbal remedies that enhance brain health, including dual-extracted, fruiting body tinctures of cordyceps, lion's mane, and reishi medicinal mushrooms, plus a lemon balm tincture. These three mushrooms have research-backed benefits that include: lowering neuroinflammation, stimulating Nerve Growth Factor (NGF), boosting cognitive function, limiting neuronal cell death, enhancing memory, calming stress, combating fatigue, and boosting energy. Lemon Balm helps to improve memory, mood, and age-related cognitive performance. It also reduces stress and anxiety, while improving clarity and focus.
Lastly, my Sleep Blend is formulated with powerful botanicals plus magnesium glycinate to help you fall asleep faster and stay asleep longer, boost the calming neurotransmitter GABA , and promote healthy sleep patterns.
Interested in learning more about these herbal medicines, including the science behind them? Visit the apothecary today!
Nicole's Apothecary Products in this Post
References
"Want to Be Super Successful? Science Says Do Any 1 of These 10 Things" Jeff Haden. INC. Magazine, https://www.inc.com/jeff-haden/want-to-be-super-successful-science-says-do-any-1-of-these-10-things.html

"10 ways to spend your 10-minute microbreak to stay productive at work" L'Oreal Thompson Payton. FortuneWELL, September 8, 2022, https://fortune.com/well/2022/09/08/10-ways-to-spend-your-microbreak/

Albulescu, P., Macsinga, I., Rusu, A., Sulea, C., Bodnaru, A., & Tulbure, B. T. (2022). "Give me a break!" A systematic review and meta-analysis on the efficacy of micro-breaks for increasing well-being and performance. PloS one, 17(8), e0272460. https://doi.org/10.1371/journal.pone.0272460

"The Pomodoro Technique: An Effective Time Management Tool" Amrita Mandal, PhD. NIH: Eunice Kennedy Shriver National Institute of Child Health and Human Development. https://science.nichd.nih.gov/confluence/display/newsletter/2020/05/07/The+Pomodoro+Technique%3A+An+Effective+Time+Management+Tool