The Difference Causes of Hair Loss and Slow Growth in Men and Women
If you are experiencing significant hair loss, the cause will often depend on your sex. For women, it largely is connected to high levels of stress, thyroid disorders, toxicity, and/or hormonal imbalance due to pregnancy, birth control pills, polycystic ovary syndrome (PCOS), and menopause. With men, thinning hair is often linked to the aging process where hair follicles shrink and experience a shorter lifespan because of an increased sensitivity to DHT, a male androgen hormone. Alopecia areata is an autoimmune disorder that affects both men and women where the immune system attacks the hair follicles, causing patches of hair to fall out. The condition can cause facial hair and the eyebrows and/or eyelashes to thin as well. Conventional hair loss treatments are rife with side effects, such as dizziness, irregular heartbeat, weight gain, fatigue, edema, and chest pain. Thankfully, simple lifestyle choices and natural remedies are highly effective in addressing hair loss and slow growth — without the dangers of pharmaceuticals.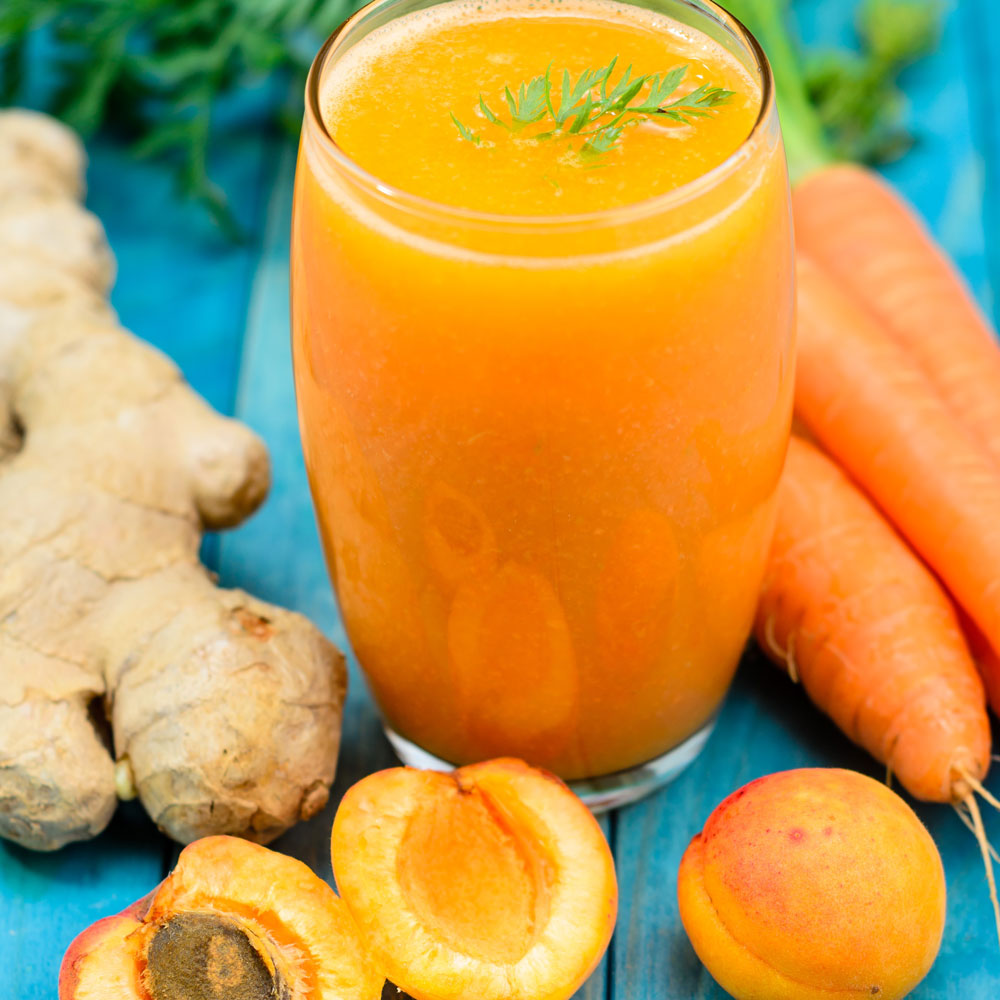 Diet
If you would like healthy, thick hair, it is important to steer clear of trans fats, refined sugar, processed foods, alcohol, and high levels of caffeine. Instead, opt for a diet rich in zinc, antioxidants, omega-3s, healthy fats, collagen, and lean protein. Examples include: pumpkin seeds, wild-caught fish, bone broth, berries, and seeds such as flax, chia, and hemp. It is also important to eat organically, as many chemicals used in conventionally grown food are known endocrine disruptors that interfere with proper hair growth. Additionally, green tea shows promise for promoting hair growth as it supports detoxification and is a rich source of antioxidants. Studies have also found that it may block the conversion of testosterone into DHT.5
According to a 2020 study, alopecia areata responds well to an anti-inflammatory Mediterranean diet by "alter[ing the] expression of inflammatory genes, perhaps affecting chronic disease, and acting as a basic gene-silencing technique." Interestingly, the researchers noted that an imbalanced gut microbiome also plays a significant role in the development of alopecia areata:
"Gut bacteria may degrade the intestinal epithelial barrier leading to inflammation and autoimmunity, highlighting the possibility that changes in diet may influence the gut microbiota. Two young men with alopecia universalis and Clostridium difficile infection with/without Crohn's disease, both refractory to steroid injections, were given a fecal microbiota transplant to treat C. difficile. After the fecal microbiota transplant and two intralesional steroid injections, significant regrowth was seen on the scalp and other body parts such as the face and arms. These cases emphasize the importance of the gut microbiota in alopecia."4
Suffering from a leaky gut or imbalanced microbiome? My Balanced Gut Blend can help!
Visit the apothecary today to learn more.
Supplements
To help naturally block DHT, saw palmetto, pumpkin seed oil, and pygeum are helpful. Additional recommended nutrients for healthy hair are fish oil, aloe vera juice, B-complex vitamins, and zinc. Rich in hair strengthening silica, horsetail is a helpful herbal remedy when used long term. Evening primrose is also an outstanding option. As I wrote in The Lost Book of Herbal Remedies: The Healing Power of Plant Medicine:
"Evening primrose attacks the hormonal causes of male pattern baldness and androgenetic alopecia in women. By balancing the hormones, it prevents further hair loss and, in some people, helps hair grow back. It is best used both internally and externally (rub on the scalp daily along with diluted rosemary essential oil)."
If you are a woman, hormone imbalances such as pregnancy, child birth, menopause, birth control pills, and polycyclic ovary syndrome (PCOS) can contribute to hair loss. Many times, hyperthyroidism or hypothyroidism is often at the root of hair problems. See this post for effective natural thyroid treatments.
For alopecia areata, specific nutrients and adopting a whole foods diet can have a profound impact on the condition.
"There is an association between both the incidence and the severity of AA and several micronutrients, including vitamin D and zinc. This case reports an eight-year-old male diagnosed with AA and treated with a diet and supplemental regimen based on unrefined foods, rich in vitamins A and D, zinc, and supplemented with a multi-nutrient, zinc sulfate, and fish oil with vitamin D. Complete remission of AA was achieved within five months."3
Managing Stress
Hair loss is closely linked with chronic stress, so it is important to adopt lifestyle habits that will reduce your stress levels. See this post for inspiration. Several medicinal mushrooms may be helpful as they act as adaptogens, which help to lower cortisol levels, balance hormones, and help the body to adapt to stress in a healthy manner. These include reishi, cordyceps, and turkey tail. Medicinal mushrooms also help to modulate the immune system and lower inflammation — two key aspects of managing autoimmune conditions such as alopecia areata. Keep in mind that for full effectiveness, medicinal mushrooms must be dual-extracted where only the fruiting bodies are used, like the ones found in my apothecary. Quality sleep is also crucial. When we are not getting enough deep, restorative rest, we experience heightened levels of stress. Herbs such as the ones found in my Sleep Blend Formula can help.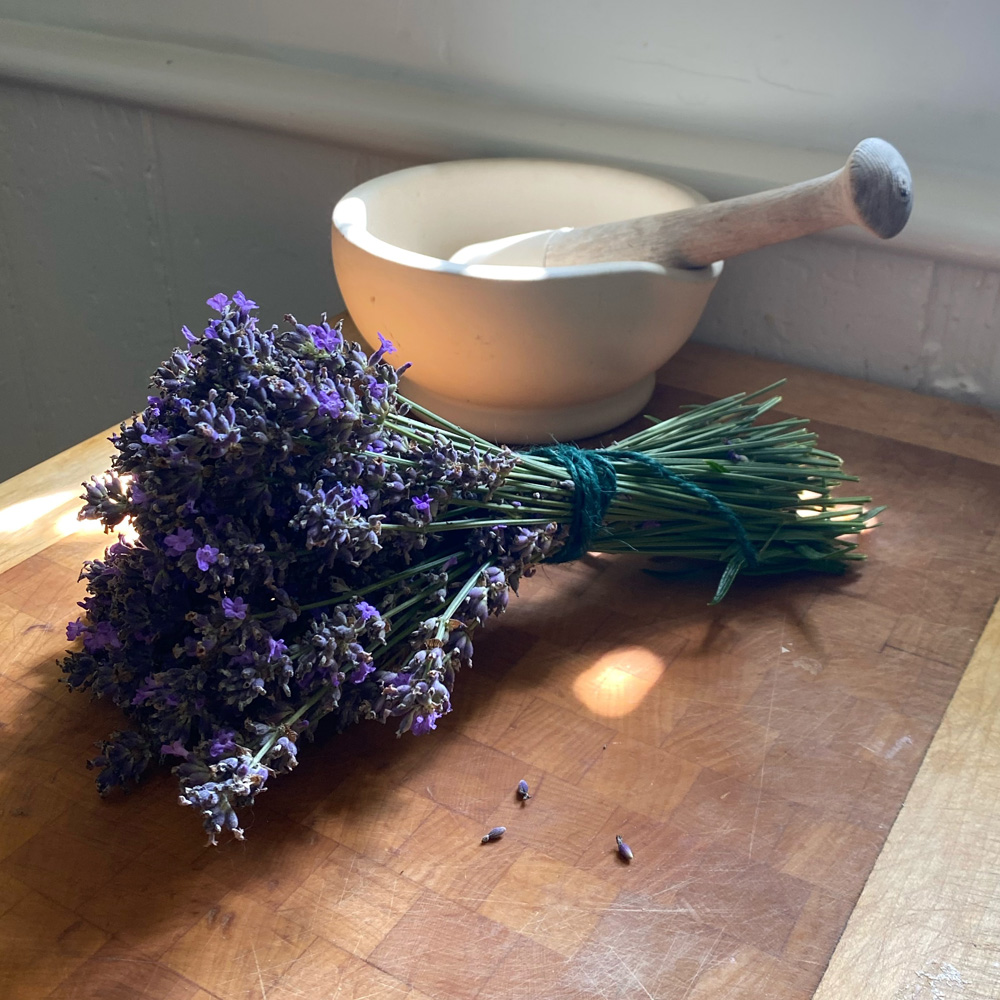 Essential Oils
Topical essential oils are also helpful. Rosemary is an excellent option for reducing hair loss and enhancing thickness. In fact, a 2015 study found that rosemary oil is just as effective as the conventional treatment minoxidil (Rogaine) in preventing hair loss.1 Sage is another outstanding oil for encouraging healthy hair and is often combined with rosemary as a topical hair remedy. Spikenard oil also promotes hair growth and slows down the graying process, according to promising animal studies.2
Lavender, cedar wood, and peppermint are helpful too. Before using essential oils topically, dilute in a carrier oil such as coconut or jojoba. I like to mix 4-5 drops of each essential oil in about a tablespoon of the carrier oil before massaging it into the scalp.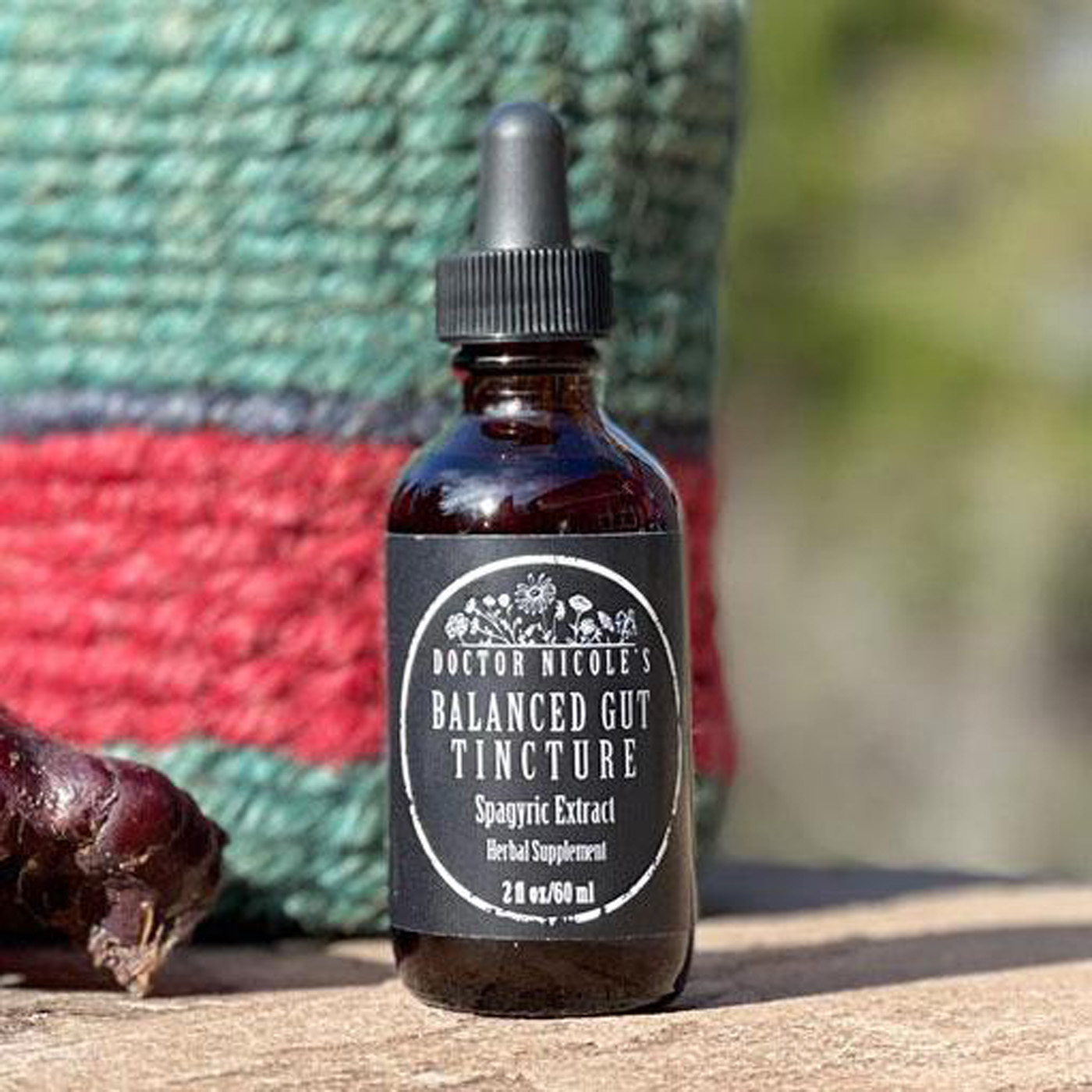 The Safety and Effectiveness of Herbal Remedies for Hair Health
It is important to keep in mind that while these remedies are highly effective, it can take time before you see results — but it's well worth the wait! Natural remedies are a safe method for addressing the root of the problem — without needing to resort to harsh chemicals that have concerning side effects. Approaching your hair troubles naturally will offer great rewards over the long run. I hope you find these recommendations and tips helpful to that end!
To learn more about medicinal mushrooms, my Anxiety & Stress, Sleep Blend, and Balanced Gut tinctures, visit the apothecary today!
Nicole's Apothecary Products in this Post
References
Panahi Y, Taghizadeh M, Marzony ET, Sahebkar A. Rosemary oil vs minoxidil 2% for the treatment of androgenetic alopecia: a randomized comparative trial. Skinmed. 2015 Jan-Feb;13(1):15-21. PMID: 25842469. https://europepmc.org/article/med/25842469

Gottumukkala VR, Annamalai T, Mukhopadhyay T. Phytochemical investigation and hair growth studies on the rhizomes of Nardostachys jatamansi DC. Pharmacogn Mag. 2011;7(26):146-150. doi:10.4103/0973-1296.80674. https://www.ncbi.nlm.nih.gov/pmc/articles/PMC3113354/

Harvey CJ. Combined Diet and Supplementation Therapy Resolves Alopecia Areata in a Paediatric Patient: A Case Study. Cureus. 2020;12(11):e11371. Published 2020 Nov 7. doi:10.7759/cureus.11371. https://www.ncbi.nlm.nih.gov/pmc/articles/PMC7721078/

Pham CT, Romero K, Almohanna HM, Griggs J, Ahmed A, Tosti A. The Role of Diet as an Adjuvant Treatment in Scarring and Nonscarring Alopecia. Skin Appendage Disord. 2020;6(2):88-96. doi:10.1159/000504786. https://www.ncbi.nlm.nih.gov/pmc/articles/PMC7109385/

Johnson JJ, Bailey HH, Mukhtar H. Green tea polyphenols for prostate cancer chemoprevention: a translational perspective. Phytomedicine. 2010;17(1):3-13. doi:10.1016/j.phymed.2009.09.011. https://www.ncbi.nlm.nih.gov/pmc/articles/PMC2789276/