The Key to Living a Long and Healthy Life
If you have heard of the blue zones, you know these famous populations have the highest rate of centenarians in the world. These regions include Icaria (Greece), Ogliastra, Sardinia (Italy), Okinawa (Japan), Nicoya Peninsula (Costa Rica), and the seventh-day Adventists in Loma Linda, California (USA). Researcher Dan Buettner set out on a quest to document the secret of these long-lived and exceedingly healthy populations. What he found may surprise you.
Robust Health Rooted in Simplicity
Here in the United States, we generally associate health and longevity with a hearty genetic makeup and specialized vitamins, unique superfoods, trendy diets, and plenty of exercise. While these factors certainly support health, you may be astonished to learn that some of the most healthy, robust, and longest-lived people on the face of the planet "…don't count calories, take vitamins, weigh protein grams, or even read labels."1 In fact, research has shown that genetics only play a 20-30% role in longevity.2
Each of the blue zones is unique, but there are several similarities that unite each group. First is easy access to affordable and locally sourced organic fruits and vegetables. They do not eat processed or fast food. These populations also embrace time-honored recipes that make healthy food taste good.
Beyond diet, these zones are physically active, no matter their age. They aren't going to the gym, but rather get their exercise by walking from one village to another, gardening/working the land, and doing manual household chores that don't utilize the conveniences of modern life.
Quality sleep and daytime naps are also an important part of the blue zone lifestyle. Research has shown that seven hours of nighttime sleep is optimal for health. Daytime naps shouldn't exceed 30 minutes, otherwise there is an increased risk of heart disease and mortality.3
Moreover, blue zone populations cultivate solid religious and community-based lives with plenty of joyful celebrations. This healthy social network also embraces older and younger generations living together. I find it fascinating that research has shown that grandparents who look after their grandchildren have significantly lower mortality rates.5 A strong sense of purpose is not only connected with longevity and this multi-generational social structure, but it also supports psychological well-being.6 Don't underestimate the power of strong communities and purpose with a long, happy, and healthy life.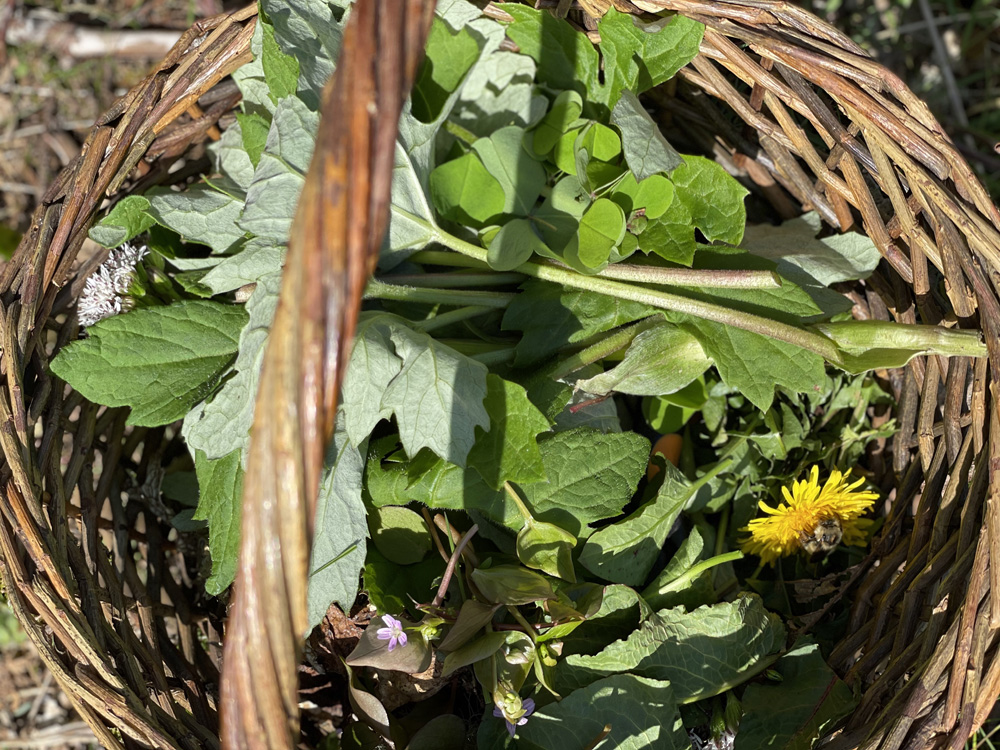 What is the Blue Zone Diet?
Of course diet plays an important role in longevity too. Based on extensive, long-term research on blue zones over the past century, Buettner and his team analyzed 150+ dietary studies to pinpoint the global average of what these centenarians ate. Here are the results.
Plant-Based Meals. Blue zone populations eat about 95% plant-based with foods such as beans, yams and sweet potatoes, fruit, nuts, and seeds, along with oats, barley, brown rice, and corn. And greens are a staple. Think kale, collards, spinach, chard, arugula, and wild greens. They limit meat consumption to no more than twice per week and only eat free-range chicken, beef, pork, and lamb. Blue zone populations do not eat processed meats like sausages, lunch meat, and hot dogs.
Interestingly, a blue zone in Ikaria, Greece enjoys an abundance of 75 types of wild, edible greens that have ten times the health-promoting polyphenols found in red wine. Research has shown that middle-aged people who ate at least one cup of cooked greens daily were less likely to die within the next four years compared to those who did not eat any greens.1
Wild and organic edible plants — including berries, greens, roots, and tubers — are often more nutritious than their conventional cultivated counterparts because the plants develop higher levels of natural chemicals that deter pests and protect against UV radiation. These same compounds are known to promote health in humans.7,8
If you would like to deepen your knowledge of wild foods growing in your area and learn how to identify, harvest, and enjoy these nutritious foods, my book The Forager's Guide to Wild Foods, Edible Plants, Lichens, Mushrooms, and Seaweeds is an excellent resource. Tap here to learn more!
Wild-Caught Fish. Happily, blue zone populations often enjoy up to three ounces of wild-caught fish such as salmon, cod, sardines, trout, snapper, grouper, and anchovies each day. It is important to avoid farmed fish and large predators such as swordfish, shark, tuna, and Chilean sea bass as they can contain dangerous levels of mercury and PCBs. Fish caught in Alaskan waters tend to be the safest.
Beans. Not only are beans a cornerstone of every blue zone diet, but are considered a superfood in their own right with an ideal balance of protein (21%), complex carbohydrates (77%), and vital, health-promoting nutrients. Beans are low in fat, an outstanding source of fiber, and have a wide range of important nutrients. If you need further incentive, beans also feed the good bacteria in our gut. Aim for at least a half a cup each day.
Need extra help in maintaining healthy gut flora? Try my Balanced Gut Blend, a potent formulation of top herbs that help to heal a range of gut complaints. Visit the apothecary to learn more!
Nuts. Another hallmark of blue zone diets is enjoying several handfuls of nuts each day, which works out to be about four ounces. Nuts are a powerhouse of nutrition with ample healthy fats, fiber, copper, B-vitamins, vitamin E, and the amino acid arginine. Brazil nuts are also high in selenium, while almonds are a good source of vitamin E and magnesium. Peanuts are an excellent source of protein and folate and walnuts provide the omega-3 fat alpha-linoleic acid.
A large Harvard study that followed 100,000 people over 30 years discovered that those who ate nuts regularly had a 20% lower mortality rate than non-nut eaters.4 Additionally, several studies have shown that eating nuts lowers the risk of metabolic syndrome and cardiovascular disease.10,11
Whole Grains and Sourdough Bread. For three out of five blue zones, bread is considered a staple food. But it isn't your typical commercial market variety. Instead, their bread is either whole grain, sourdough, or a combination of both. Traditional, homemade sourdough is known to have lower levels of gluten and a reduced glycemic load. It only uses naturally occurring yeasts called lactobacilli, which digest the gluten and starch in the bread.
One-hundred percent whole grain breads made with rye, whole wheat, or barley provide health-promoting vitamins, minerals, and fiber compared to white bread. Sprouted bread is another option. Sprouting helps to improve the digestibility of starches and proteins in the grain. It also has more bioavailable amino acids, minerals, and B-vitamins compared to regular whole grain bread.
Moderate alcohol consumption. Several of the blue zones—specifically Ikaria and Sardinia—drink one to two glasses of red wine per day. Interestingly, Sardinian wine in particular has exceptionally high levels of antioxidants, compared to other wines that do not use Grenache grapes. Moreover, a study published in the American Journal of Hypertension found that participants who drank a 5-ounce glass of wine everyday over the course of six months to two years had significantly lower blood sugar and blood pressure, and experienced better sleep quality along with improved levels of "good cholesterol".9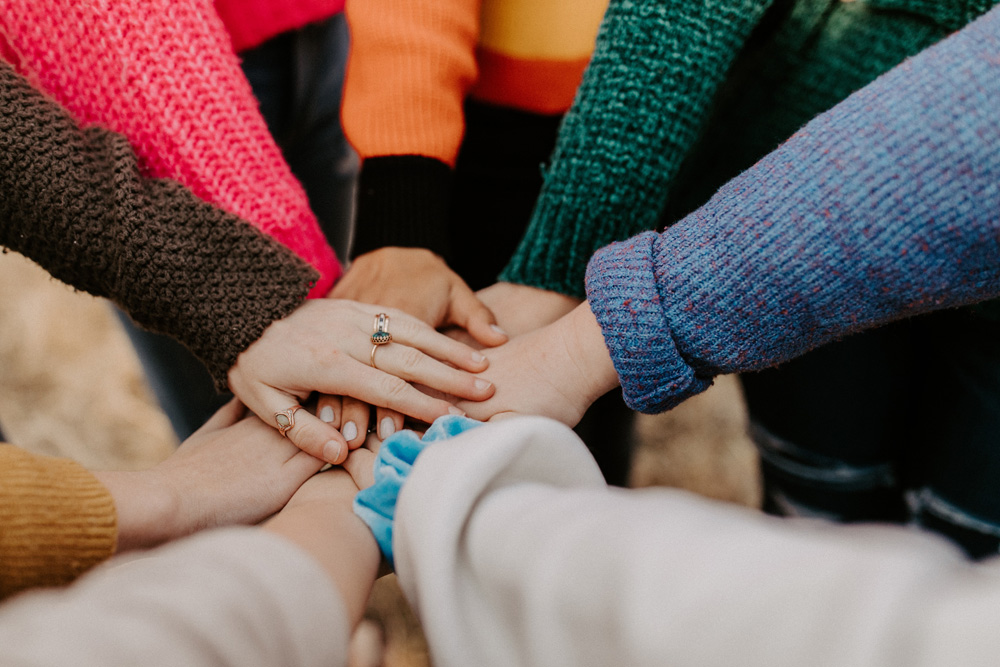 Blue Zone Longevity: The Bottom Line
To wrap up, blue zones are not only known for their impressive longevity and robust health, but also for strong social and spiritual connection, active daily lifestyles, and high levels of happiness. We can take a cue from these long-lived and happy communities by cultivating these same aspects in our own lives.
With our modern, fast-paced way of life, we may question if we are able to truly embrace these qualities. I say yes! We can start slowly and take small, manageable steps that over time will lay the foundation for more overall health and happiness.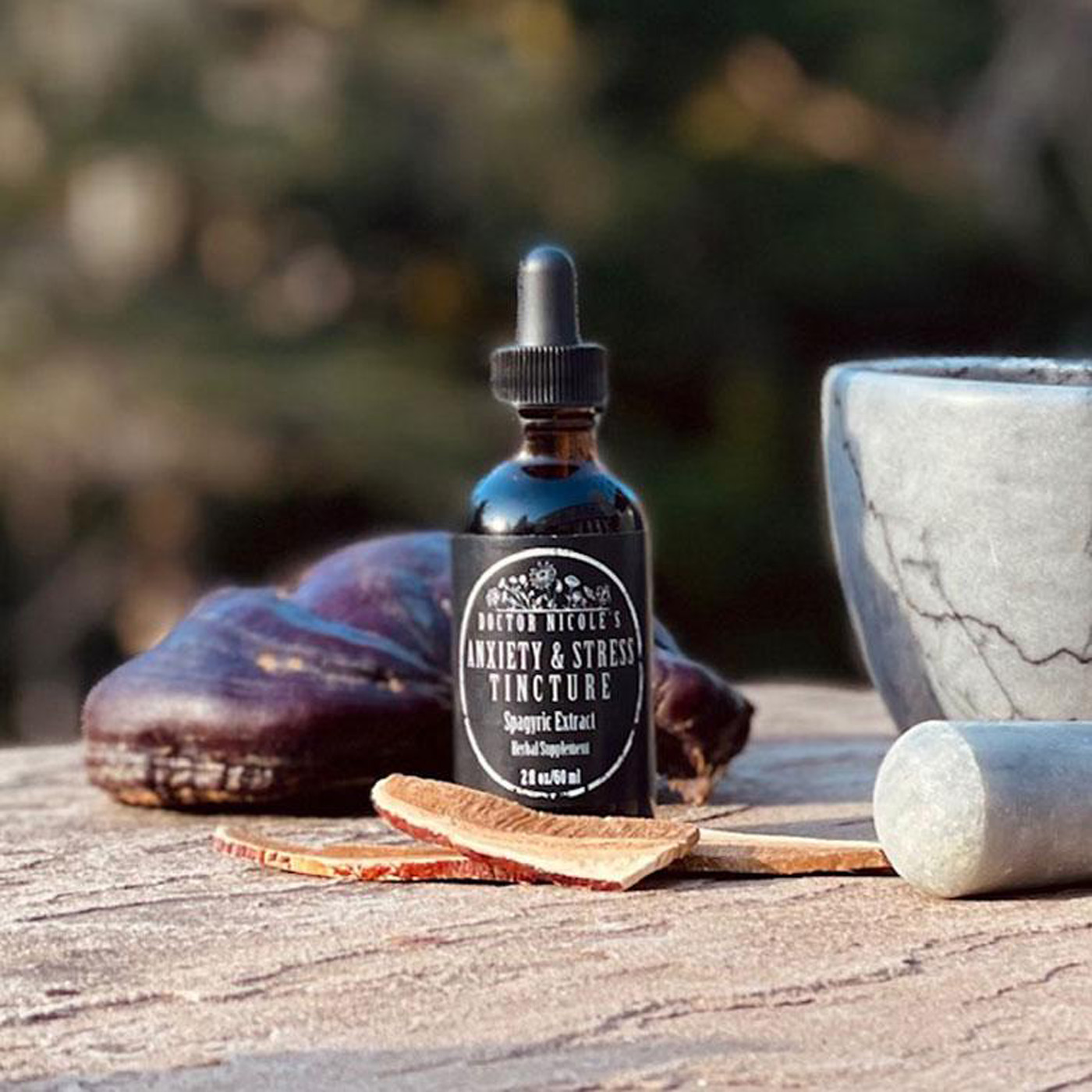 Herbal Support
If you need a little extra help in getting started, herbal remedies are an excellent option. Herbal adaptogens such as reishi, turkey tail, and cordyceps medicinal mushrooms balance the stress response, improve energy, and boost physical performance. My Anxiety & Stress and Sleep Blend formulations calm the nervous system and encourage deep, restful sleep. Both are important to not only support a healthy body, but also a bright and happy outlook. Learn more about each of these powerfully effective medicinal herbs by visiting my apothecary today!
Nicole's Apothecary Products in this Post
References
Dan Buettner, "Blue Zones Diet: Food Secrets of the World's Longest" adapted from Blue Zones Kitchen. https://www.bluezones.com/2020/07/blue-zones-diet-food-secrets-of-the-worlds-longest-lived-people/

Passarino G, De Rango F, Montesanto A. Human longevity: Genetics or Lifestyle? It takes two to tango. Immun Ageing. 2016;13:12. Published 2016 Apr 5. doi:10.1186/s12979-016-0066-z. https://www.ncbi.nlm.nih.gov/pmc/articles/PMC4822264/

Yamada T, Hara K, Shojima N, Yamauchi T, Kadowaki T. Daytime Napping and the Risk of Cardiovascular Disease and All-Cause Mortality: A Prospective Study and Dose-Response Meta-Analysis. Sleep. 2015;38(12):1945-1953. Published 2015 Dec 1. doi:10.5665/sleep.5246. https://www.ncbi.nlm.nih.gov/pmc/articles/PMC4667384/

"Nut consumption reduces risk of death", Dana-Farber Cancer Institute Communications. The Harvard Gazette, Nov. 21, 2013. https://news.harvard.edu/gazette/story/2013/11/eating-nuts-reduces-risk-of-death/

Hilbrand, S., Coall, D. A., Gerstorf, D., & Hertwig, R. (2017). Caregiving within and beyond the family is associated with lower mortality for the caregiver: A prospective study. Evolution and Human Behavior, 38(3), 397-403. https://doi.org/10.1016/j.evolhumbehav.2016.11.010. https://pennstate.pure.elsevier.com/en/publications/caregiving-within-and-beyond-the-family-is-associated-with-lower-

Cohen, R., Bavishi, C., & Rozanski, A. (2016). Purpose in Life and Its Relationship to All-Cause Mortality and Cardiovascular Events: A Meta-Analysis. Psychosomatic medicine, 78(2), 122–133. https://doi.org/10.1097/PSY.0000000000000274. https://pubmed.ncbi.nlm.nih.gov/26630073/

Yactayo-Chang JP, Tang HV, Mendoza J, Christensen SA, Block AK. Plant Defense Chemicals against Insect Pests. Agronomy. 2020; 10(8):1156. https://doi.org/10.3390/agronomy10081156. https://www.mdpi.com/2073-4395/10/8/1156/htm.

Pandey, K. B., & Rizvi, S. I. (2009). Plant polyphenols as dietary antioxidants in human health and disease. Oxidative medicine and cellular longevity, 2(5), 270–278. https://doi.org/10.4161/oxim.2.5.9498. https://www.ncbi.nlm.nih.gov/pmc/articles/PMC2835915/

Gepner, Y., Henkin, Y., Schwarzfuchs, D., Golan, R., Durst, R., Shelef, I., Harman-Boehm, I., Spitzen, S., Witkow, S., Novack, L., Friger, M., Tangi-Rosental, O., Sefarty, D., Bril, N., Rein, M., Cohen, N., Chassidim, Y., Sarusi, B., Wolak, T., Stampfer, M. J., … Shai, I. (2016). Differential Effect of Initiating Moderate Red Wine Consumption on 24-h Blood Pressure by Alcohol Dehydrogenase Genotypes: Randomized Trial in Type 2 Diabetes. American journal of hypertension, 29(4), 476–483. https://doi.org/10.1093/ajh/hpv126. https://pubmed.ncbi.nlm.nih.gov/26232779/

Salas-Salvadó, J., Fernández-Ballart, J., Ros, E., Martínez-González, M. A., Fitó, M., Estruch, R., Corella, D., Fiol, M., Gómez-Gracia, E., Arós, F., Flores, G., Lapetra, J., Lamuela-Raventós, R., Ruiz-Gutiérrez, V., Bulló, M., Basora, J., Covas, M. I., & PREDIMED Study Investigators (2008). Effect of a Mediterranean diet supplemented with nuts on metabolic syndrome status: one-year results of the PREDIMED randomized trial. Archives of internal medicine, 168(22), 2449–2458. https://doi.org/10.1001/archinte.168.22.2449

Luu, H. N., Blot, W. J., Xiang, Y. B., Cai, H., Hargreaves, M. K., Li, H., Yang, G., Signorello, L., Gao, Y. T., Zheng, W., & Shu, X. O. (2015). Prospective evaluation of the association of nut/peanut consumption with total and cause-specific mortality. JAMA internal medicine, 175(5), 755–766. https://doi.org/10.1001/jamainternmed.2014.8347/