A Wonder Herb With Many Uses
Many of us recognize stinging nettle as a power-packed wild green that is rich in important nutrients and tackles a range of health complaints — including allergies, eczema, arthritis, inflammation, and diabetes. This prickly plant can also heal burns and wounds, lower blood pressure, and support liver health. What's more, it makes a beautiful fiber that can be woven into fabric. It is truly a wonder plant!
And now researchers have discovered that an extract of stinging nettle is effective for inhibiting the viral replication that causes severe acute respiratory syndrome. As it turns out, lectins in nettle are a powerful antiviral. Here's what the team found.
A Powerful, Natural Antiviral
A study published in July of this year from Ghent University and KU Leuven, Belgium discovered that a monomeric lectin extracted from stinging nettle rhizomes acts as a powerful antiviral against the virus that causes severe acute respiratory syndrome.1 The extract was shown to inhibit cell to cell fusion between the virus and animal model cells. These small carbohydrate-attaching monomeric proteins are called UDA — and they are found abundantly in nettle rhizomes.
"UDA selectively hinders the replication of numerous viruses … in different cell kinds. Prior studies with respiratory syncytial virus (RSV), human immunodeficiency virus (HIV) and influenza virus demonstrated that UDA impedes viral entry, possibly by blocking virus fusion."2
The team believes their data establishes UDA as a "potent and broad-spectrum fusion inhibitor" for the virus that causes severe acute respiratory syndrome.
This is good news, especially since we are in great need of natural, herbal solutions for a range of serious viral infections that continue today.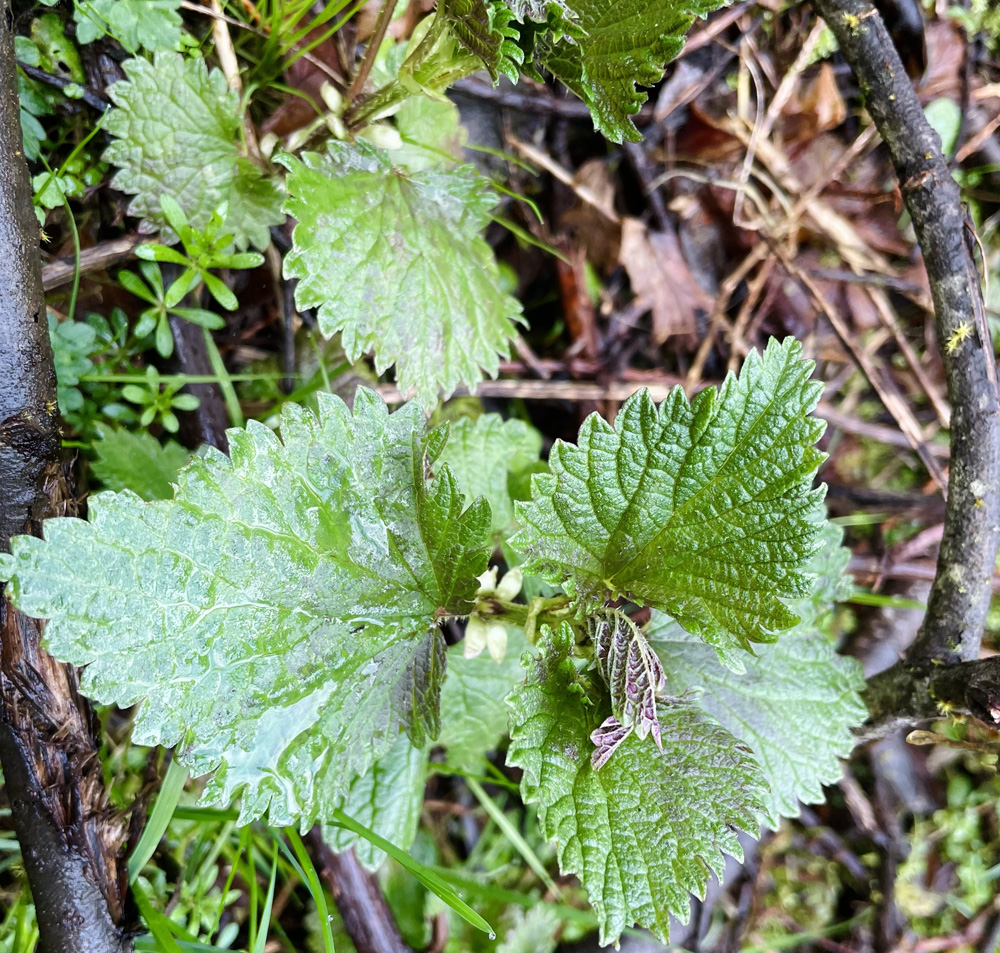 Additional Benefits
Nettle is not only an outstanding antiviral, it also has a range of other uses. While more research is required, user-reported benefits include:
Heals hemorrhoids
Allergies
Natural antihistamine
Arthritis (including rheumatoid arthritis)
Joint inflammation
Diuretic
Stimulates hair growth
Reduces menstrual flow
Treats tendonitis
Supports kidney health
Prevents diarrhea
Calms gum bleeding from gingivitis
To learn more about nettle's outstanding benefits, see my post "Stinging Nettle: A Power-Packed Wild Green for Allergies, Arthritis, Inflammation and More!".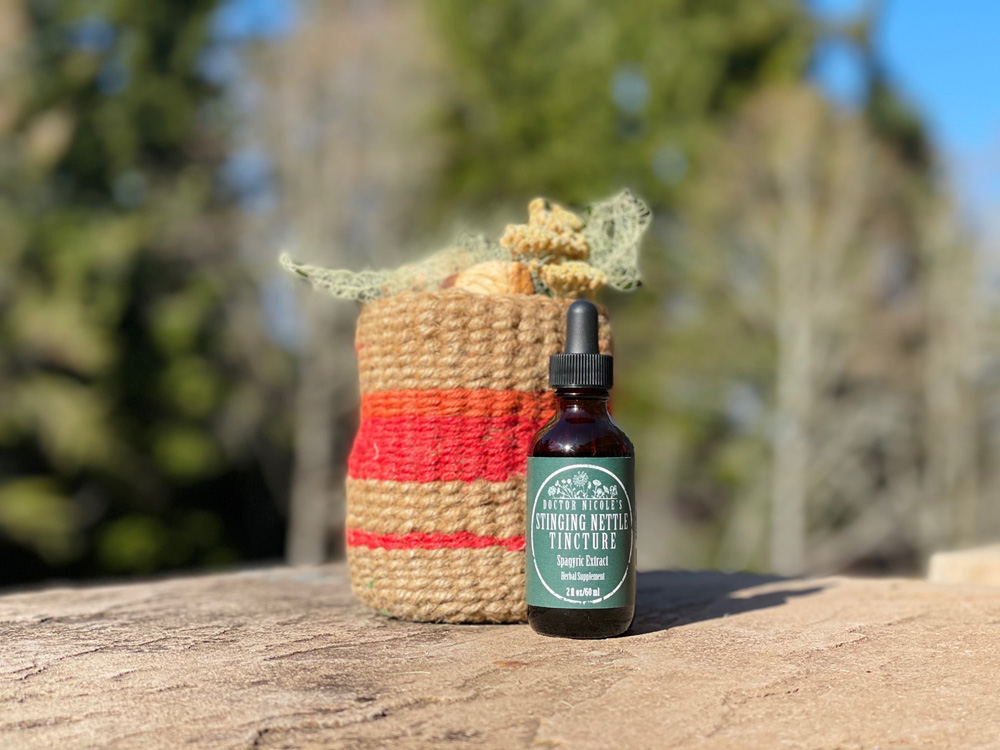 Using Stinging Nettle for Health
You can harness nettle's outstanding power in a variety of ways, such as:
Tea — Use one teaspoon crushed dried leaves and/or flowers per cup of boiling water. Steep for 10-15 minutes, covered. Strain. Drink unsweetened or with a bit of raw honey.
Enjoyed as a wild green — Believe it or not, nettle can be cooked and eaten — without the sting! It has a mild spinach flavor. You can also add it to pesto, green smoothies, and salads. Additionally, the leaves can be juiced or freeze-dried for later use. When I want to munch on raw nettle, I fold over the leaves. But most people blanch them in boiling water first before consuming. Nettle is a terrific source of vitamins A, C, and K — plus a range of B-vitamins and minerals. The tasty seeds are also a healthy addition to your meal — add them into smoothies, cook as a patty, or sprinkle over any food for a boost of healthy fats and nutrition.
High-potency tincture — As my favorite way to use nettle for therapeutic purposes, tinctures are ideal for delivering all the healthy benefits of the plant. You can take the tincture internally and also apply it externally in the case of rashes, eczema, arthritis, and joint pain. Read more about why tinctures are superior to pills and powders in this post.
Need a powerful nettle tincture sooner rather than later?
Find a ready-to-use extract in the apothecary. Visit today to learn more!
Nicole's Apothecary Products in this Post
Safety
The hairs on stinging nettle cause skin irritation — always use puncture-resistant gloves while harvesting/handling. Eat only the young leaves as older leaves develop cystoliths, which irritate the kidneys. Since stinging nettle may increase free testosterone, do not use it if suffering from polycystic ovarian syndrome (PCOS). Avoid use during pregnancy. Consult with your healthcare practitioner if you are breastfeeding before using nettle.
References
Shanet Susan Alex, Danielle Ellis, B.Sc., "Stinging nettle extract inhibits SARS-CoV-2 cell fusion". Medical Net. https://www.news-medical.net/news/20220712/Stinging-nettle-extract-inhibits-SARS-CoV-2-cell-fusion.aspx

Emiel Vanhulle, Thomas D'huys, Becky Provinciael, Joren Stroobants, Anita Camps, Sam Noppen, Dominique Schols, Els J.M. Van Damme, Piet Maes, Annelies Stevaert, Kurt Vermeire, "Carbohydrate-Binding Protein from Stinging Nettle as Fusion Inhibitor for SARS-CoV-2 Variants of Concern". https://doi.org/10.1101/2022.07.08.499297