The Science of Happiness
Time and again, science tells us that happiness is good for us. Not only for our physical and mental health, but also for our careers, relationships, and feelings of overall life satisfaction. And while it is always a choice to be happy (or not), life circumstances can often make it challenging. Here's how we can navigate adversity in a way that leads to positive growth, contentment, and, ultimately, joy.
7 Ways to Inspire More Joy in Your Life
Cultivate self-compassion. Studies have shown it is better to avoid thoughts of blaming ourselves for a traumatic event and believing that it will affect every area of our lives from here on out, forever. If we tend to brood on these mistaken views, it can lead to clinical depression. It is also crucial that we have self-compassion for ourselves. Studies have shown that when we have self-compassion, it actually helps us to move forward after hardship.
"Self-compassion often coexists with remorse. It does not mean shirking responsibility for our past. It's about making sure that we don't beat ourselves up so badly that we damage our future," writes Sheryl Sandberg in her memoir, Option B: Facing Adversity, Building Resilience, and Finding Joy.
Keep a journal. There are also concrete steps we can take each day to help us heal after hardship and discover joy once again. One powerful practice is journaling. It helps us to process our experience and to acknowledge our true feelings with acceptance. As part of this daily habit, write down three good things at the end of the day that we accomplished. It could be something as simple as stopping for a moment and enjoying the birdsong outside our window. Likewise, keeping a gratitude journal is remarkably transformative. It helps us to appreciate all that we do have and fosters contentment. According to this study:
"Gratitude is an important human strength that contributes to subjective happiness. Grateful individuals are especially appreciative of the contribution of others to their happiness… Results imply reciprocal relationships among gratitude, subjective happiness, and good social relationships. Consequently, compared with unhappy people, happy people report close and satisfying relationships and feel more gratitude in their lives."
Don't underestimate the power of these seemingly simple practices. Over time they will help you to build self-confidence again and experience a sense of deep joy.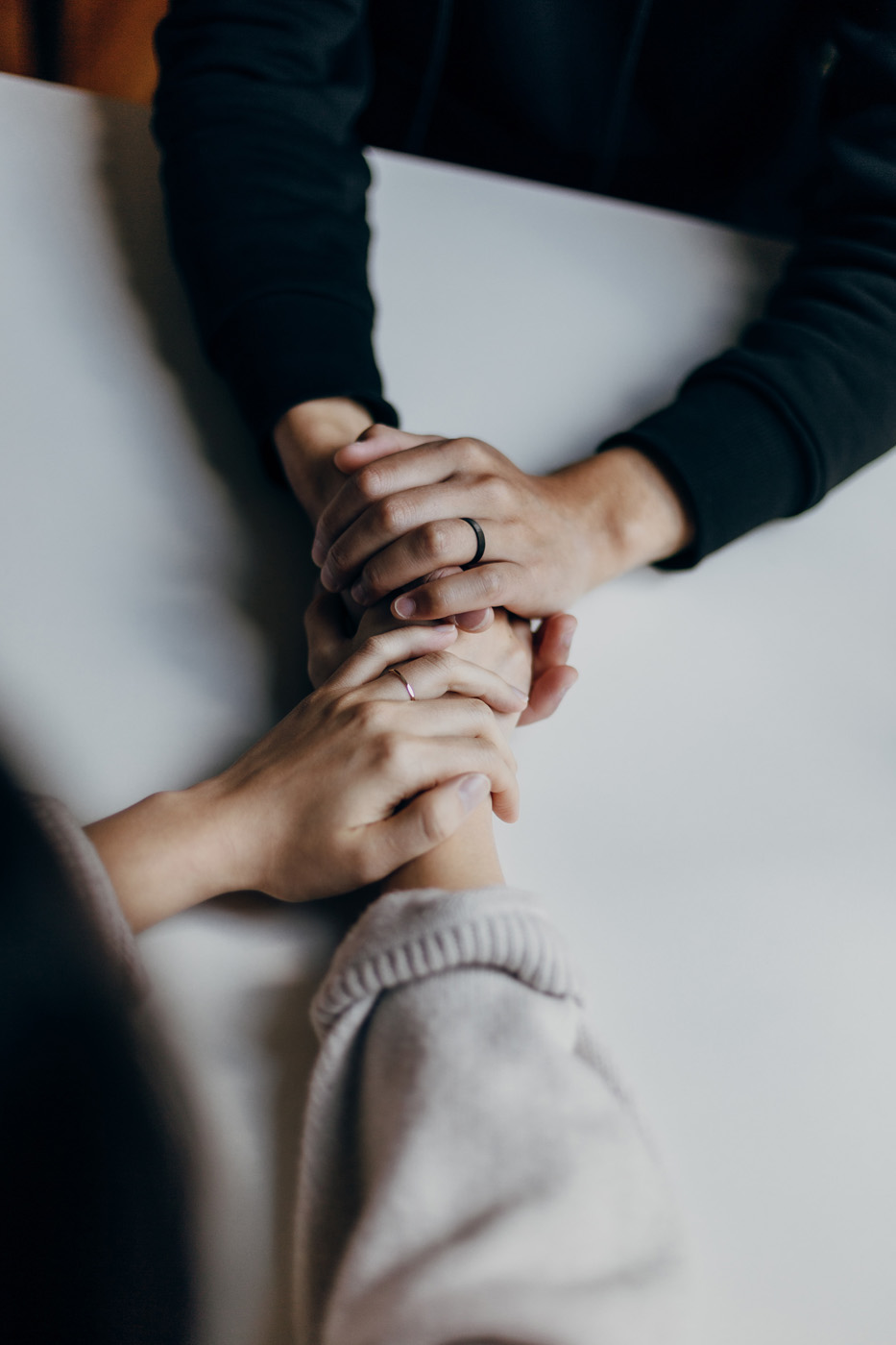 Reach out to others. It is also important to connect with others. Voicing your feelings about loss and hardship with those close to you helps you realize that you are not alone or isolated, but in fact are part of the human family. Simply having another listen to you quietly is validating and healing in itself. Additionally, you can use a cognitive behavioral technique where you write down a belief that is causing you heartache and then explore why that belief is false. Just make sure to respect your honest feelings, even if it is just to acknowledge that the situation at hand is extremely difficult and unpleasant. When we stop fighting those moments, it helps us to move forward more quickly.
Recognize the power of words. Whether it is self-talk or speaking to another, the words we use matter. Through his research, Neuroscientist Andrew Newberg, M.D. found that using positive words actually changes the structure of your brain. He discovered that even a single negative word activated the amygdala (the fear center of the brain) and triggered a cascade of neurotransmitters that disrupt normal brain function. Moreover, angry words stunt the activity of the frontal lobe, which is responsible for logic and reasoning. In contrast, thinking or saying positive words like love, peace, joy, etc. activates the frontal lobe and motor cortex, creating an upward spiral of positivity.
Embrace positive growth. Reading accounts about post-traumatic growth is particularly beneficial. Post-traumatic growth helps us to make sense of our experience and discover reserves of personal strength, while also cultivating appreciation and deeper relationships. It supports us in finding more life meaning and discovering new possibilities in life as well. By reading the stories of those who have traversed a rocky path before us, we help to encourage positive growth in our own lives during and after adversity.
Encourage one another. When we focus on the good in another person and show appreciation, it not only encourages others and brightens their day, but it also boosts your own feelings of joy. A strong correlation exists between the well-being, happiness, health, and longevity of people who are emotionally and behaviorally compassionate.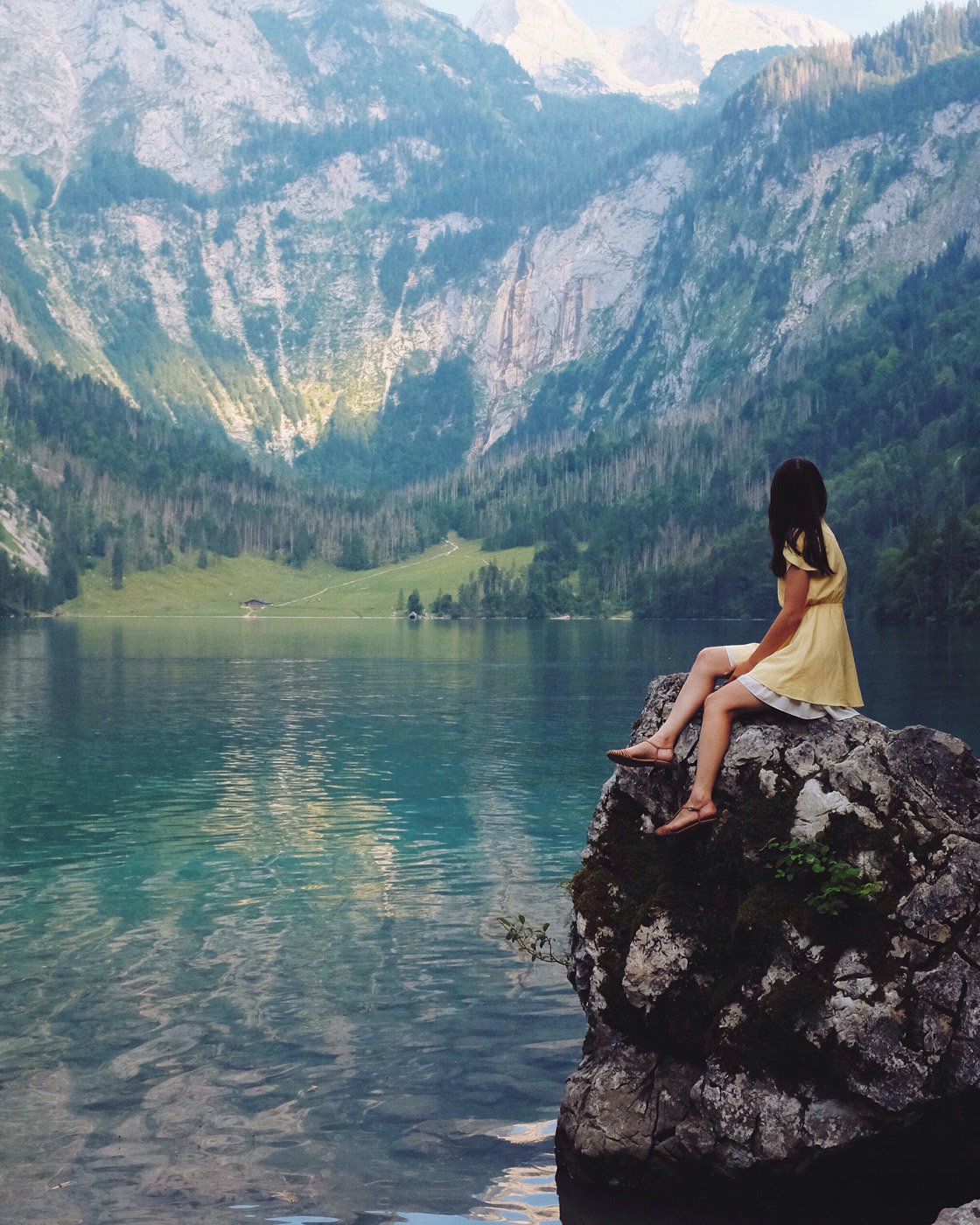 Nurture small moments of joy. Don't forget to do small things each day that bring joy. Many times, we fall into the trap of survivor guilt if we have lost a beloved family member. But even with other losses, such as that of a job, relationship, or health, we can often feel as though we don't truly deserve to be happy. This is a big mistake. Even if you feel as though you are just stumbling through the motions of joyful activity, do it anyway! Cook that favorite meal or wander along a forest trail. Read a novel, play with your kids or pets, and notice beauty in the world around you. Over time, small moments of joy will begin to increase in your life, along with resiliency and positive growth.