A Nutrient-Packed, Delicious Wild Berry Ripe for the Picking
Related to blueberries, cranberries, and huckleberries, bog/alpine blueberries (Vaccinium uliginosum) produce a smaller fruit with higher nutritional value compared to cultivated blueberries. These delicious berries are well worth the effort to search out in your local woodland or wild space. They're a power-packed superfood which can help protect you against cancer, aging, and cardiovascular disease. Bog/alpine blueberries are one of the best foods you can eat for brain health too!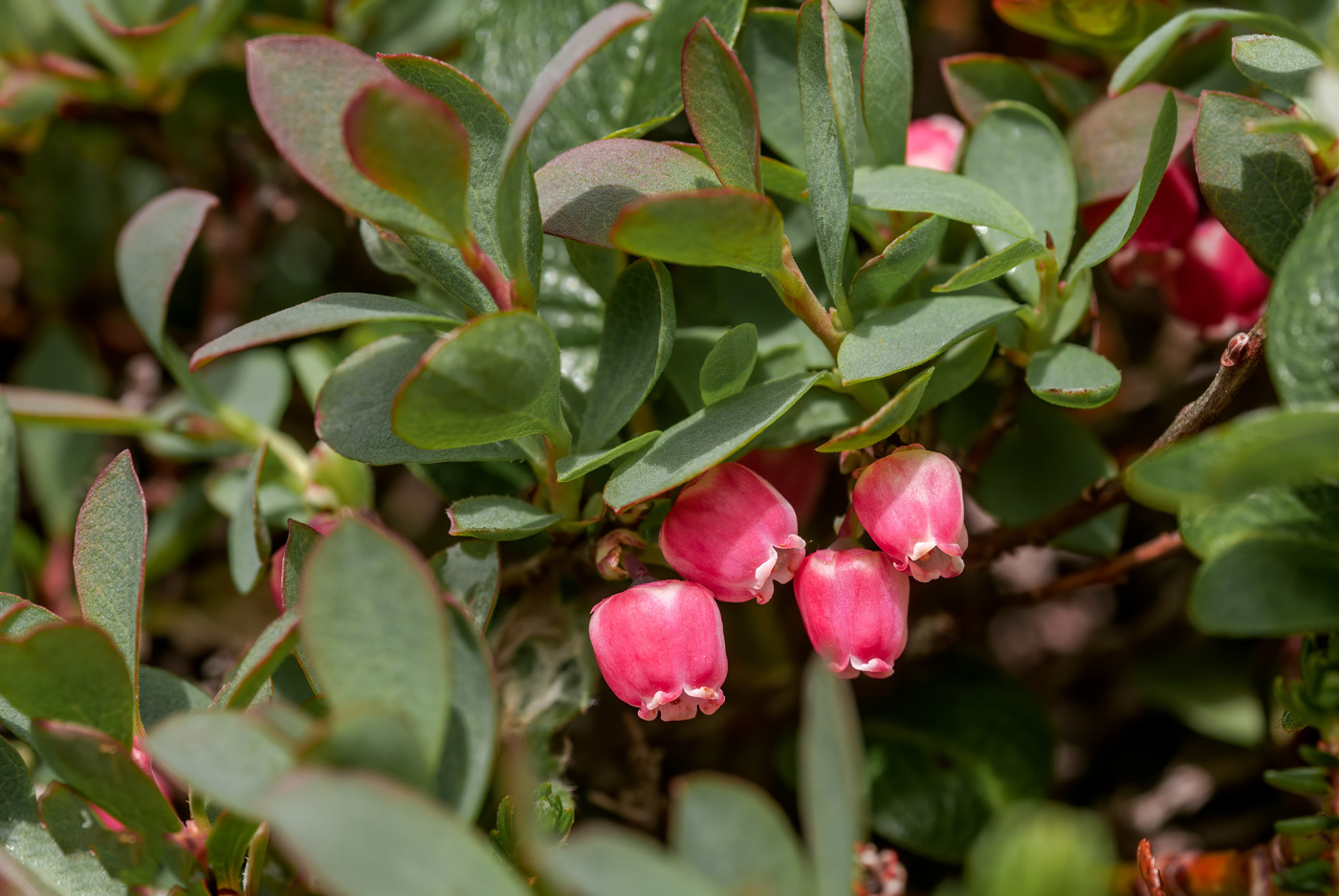 Identification. A low-growing shrub, bog/alpine blueberry stems can reach up to 2 ft. (06m) tall when growing in an upright direction. The branches can spread out like a carpet, low to the ground. The plant thrives in acidic, peaty soils and can be found around swamps, open tundra, and bogs. Also keep an eye-out for the shrubs on mountain slopes and in forest understory. These wild berries are sometimes called lowbush blueberries.
The small, tulip-shaped flowers bloom in white, dark pink, or a bronze color. Each flower is 0.2 inches (0.5cm) long and clustered together in 4 or 5 lobes. They have a round, slightly flattened shape. The leaves are dark green with a pale underside and measure less than 0.8 inches (2cm) long and have a leathery texture. The foliage turns a beautiful mahogany color in the autumn.
Medicinal Uses: The berry has antiseptic, astringent, and anti-inflammatory properties. All blueberry species are well-known for their high antioxidant levels which is helpful for preventing cancer and encouraging brain and cardiovascular health.
Harvesting. Look for the berries beginning in mid-July through late September. Interestingly, the higher the elevation, the sweeter the berries. They are delicious raw or (my favorite) as a garnish for salmon. The berries freeze well or you can dehydrate them. They are often used in jams, jellies, syrups, and baked goods. Native Alaskan's traditionally preserved the fruit by layering the berries with sugar in a barrel or mixing with vegetable, lard, or seal oil. The berries are the only part of the plant that is edible.
Recipe: Balsamic Blueberry Glaze. In a small pot, combine ½ cup blueberries and 5-6 sprigs of fresh thyme. Add 1 tablespoon each: maple syrup, balsamic vinegar, and lemon juice. Mix in ¼ tsp of salt. Bring to a boil and simmer for 15 minutes over medium heat until the mixture begins to thicken. Brush the glaze on grilled salmon and broil for 3-5 minutes.
Health Benefits
With a similar nutritional profile as cultivated blueberries, alpine blueberries are an outstanding superfood in their own right. Tasty and low in calories, they are higher in antioxidants than their cultivated counterpart and have an impressive range of health benefits. Here are a few examples.
Protects against cancer and aging. Oxidative stress is the main cause of DNA damage, which is responsible for the aging we experience as we grow older. It is also at the root of many diseases, including cancer. An easy way to protect yourself from this free radical damage is to eat a diet high in antioxidants — and blueberries have one of highest antioxidant ratings of any food. They are rich in a group of polyphenol antioxidants named flavonoids. One type of flavonoid found in blueberries, anthocyanin, is particularly effective in fortifying cells against oxidative damage.
Preserves healthy brain function and improves memory. The antioxidants found in blueberries also protect the brain from age-related decline and help to boost memory and learning. This study confirmed that regular consumption of berry fruits can prevent and treat neurodegenerative diseases like Parkinson's and Alzheimer's, while also reducing inflammation, enhancing neuroplasticity, and improving overall cognition.
Prevents cardiovascular disease. Eating blueberries is an excellent way to keep your heart healthy and strong. Not only do blueberries reduce blood pressure and oxidized LDL cholesterol, but they also may lower the risk of heart attack by 32% due to the high levels of anthocyanin found in the fruit.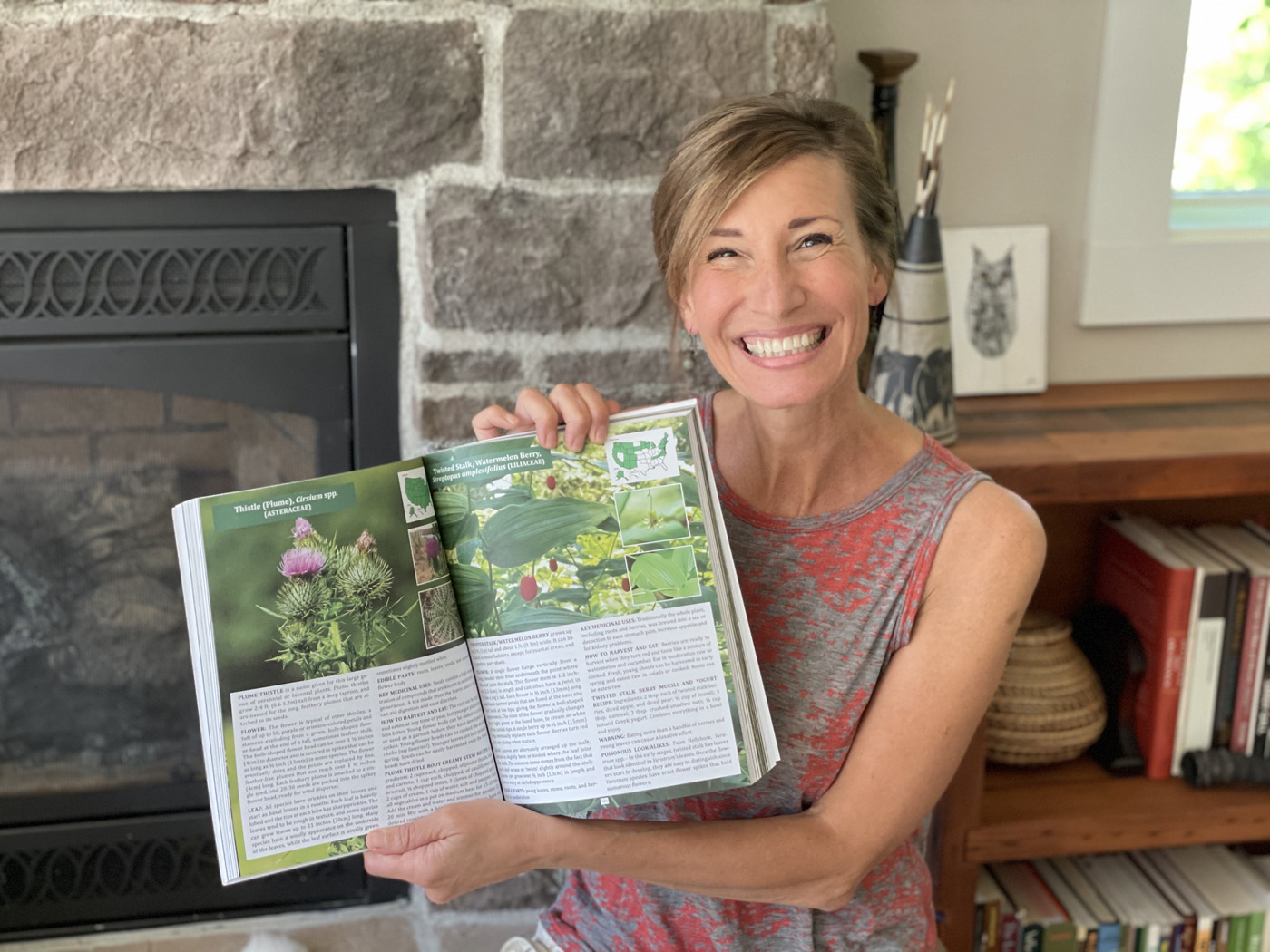 The Ultimate Foraging Guide — Now Available!
Learn more about bog/alpine blueberries and over 400 medicinal and edible wild foods in my new book, The Forager's Guide to Wild Foods: Edible Plants, Lichens, Mushrooms, and Seaweeds. This wild food guide covers a wide-range of plants across North America. Each entry has an introduction, a range map, edible uses, common medicinal uses, poisonous look-alikes, a description of the flowers and leaves for ID, excellent color photos, harvesting instructions, and a simple recipe.
Wishing you many happy days of abundant foraging!