A Painful Condition Linked with Diabetes, Aging, MS, and More
Neuropathy is a painful condition that affects the nerves and is often associated with diabetes, MS, and chemotherapy treatments, although it is becoming increasingly common due to aging and high blood pressure. It can develop anywhere but typically impacts the nerves in the limbs, hands, and feet. Neuropathy causes numbness, tingling, prickly pain, burning, and nerve damage. For some, only mild symptoms arise. But for others it can cause significant pain, digestive distress, and issues with the heart and blood vessels. While there isn't a cure, you can help stop the progression in certain cases and alleviate the symptoms with medicinal herbs, supplements, and lifestyle changes. Here are my top tips for managing neuropathy that help to improve the quality of life for those with the condition.
Supportive Herbal Remedies
If you are struggling with diabetic neuropathy, managing blood glucose levels is crucial as it helps to prevent nerve damage. Research has shown that poor blood sugar management significantly increases the risk of peripheral neuropathy, which leads to higher rates of hospitalizations and non-traumatic amputations.
Blood sugar control is important not only for reducing the risk of neuropathy complications, but also for brain and heart health. Several studies have found that above-normal blood sugar levels are associated with an increased risk of developing dementia—even in those without diabetes. Moreover, a paper published in the Journal of American College of Cardiology concluded that maintaining normal blood sugar levels lowers the risk of heart attack, stroke, and cardiovascular-related death.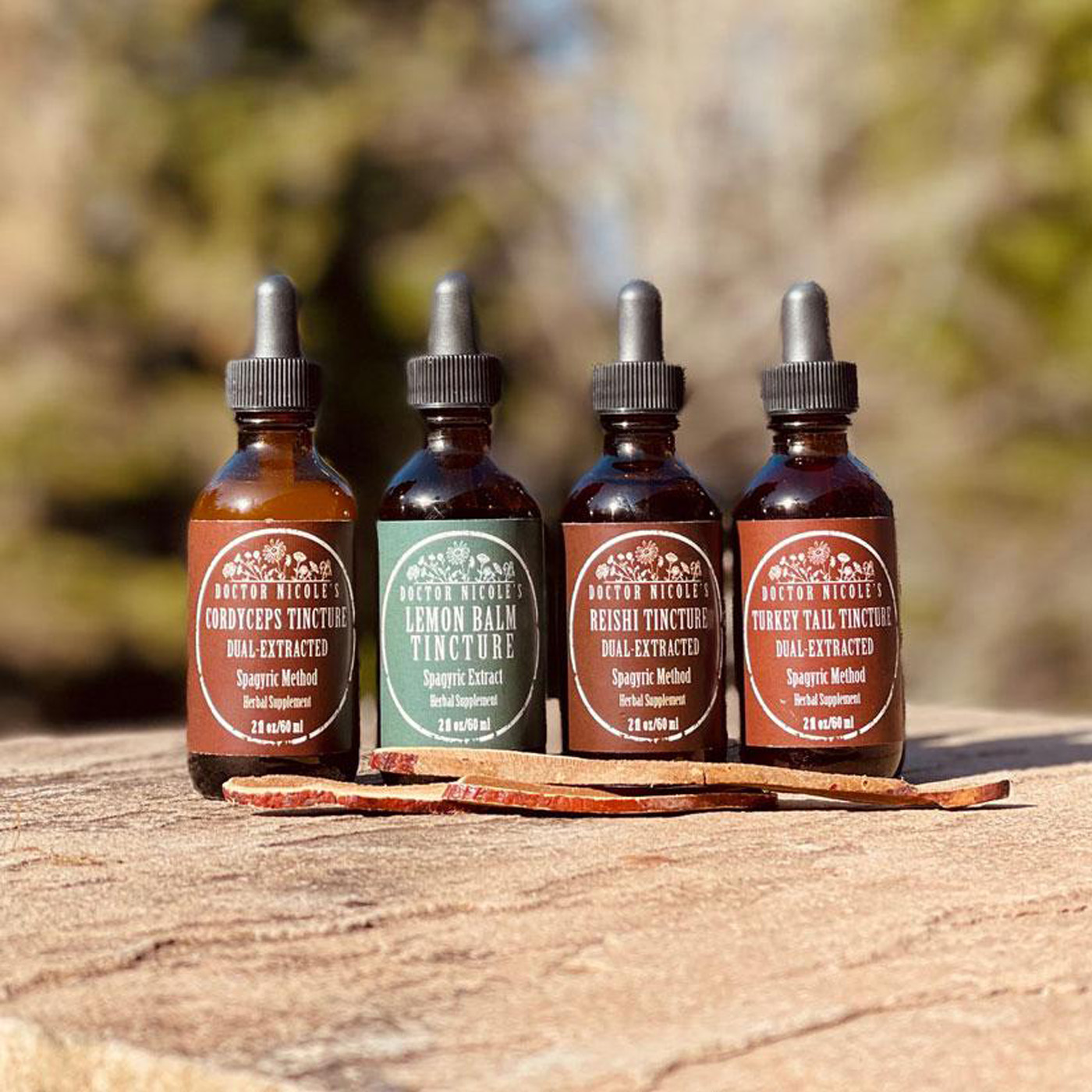 An outstanding medicinal herb for diabetes, MS, and neuropathy is lion's mane mushroom. In fact, it is one of my top remedies for MS warriors and diabetics dealing with nerve issues. Here's why.
Lion's mane helps to lower blood glucose levels and improves insulin sensitivity in type 2 diabetics. It also helps to relieve the pain associated with all types of neuropathy. Interestingly, one small human study found that low blood levels of nerve growth factor (NGF) is linked with diabetic neuropathy. Lion's mane is rich in NGF, which is why I use it everyday for MS.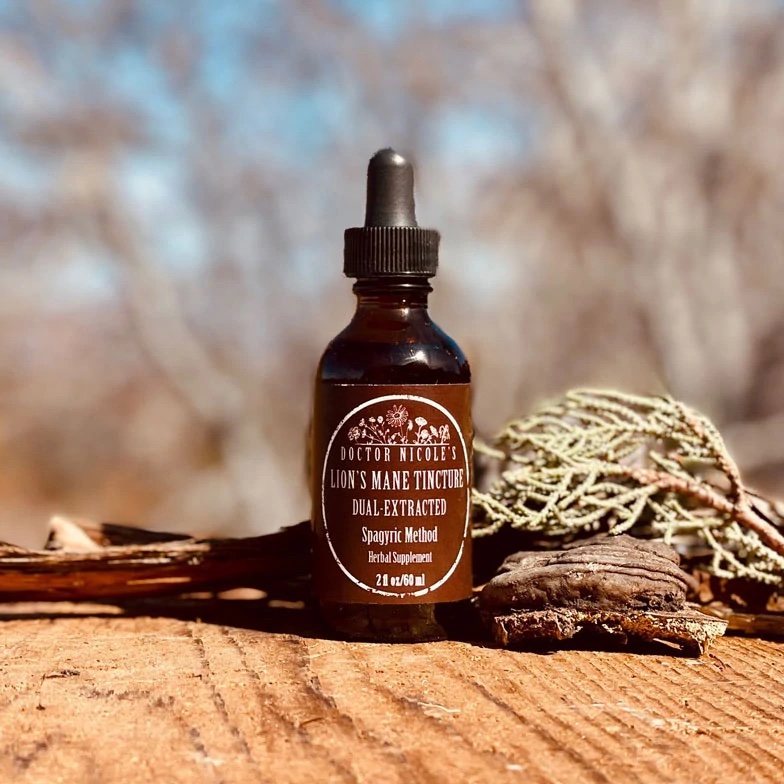 Of course, it's important to support balanced blood sugar levels with our lifestyle as well. Eating a healthy diet, exercising, and frequent blood sugar monitoring all play important roles in keeping blood glucose levels in check. Certain supplements can be helpful too.
Three Supplements for Nerve Health
Some vitamins and nutrients have been found to be beneficial for reducing the pain and nerve damage of neuropathy. One also helps to manage blood sugar levels, which, as we saw above, is an important component for reducing the complications associated with the condition.
B-Vitamins
To support a healthy nervous system, a B-vitamin complex is particularly important. Focus on vitamins B1 (thiamine), B6 and B12. Thiamine is believed to reduce pain, inflammation, and damage to cells, while a deficiency in vitamin B12 is considered a major cause of peripheral neuropathy.
If you are diabetic and taking metformin, it's especially important to keep an eye on your B12 levels as the drug lowers absorption of the vitamin. If a deficiency is left untreated, it can cause permanent nerve damage. Vitamin B6 may assist in keeping the covering on nerve endings in good shape, with one caveat: do not take more than 200 mg/day as it can actually lead to nerve damage and increase the symptoms of neuropathy.
A review published several years ago found that supplementing with a B-complex can encourage nerve repair as the vitamins increase tissue regeneration and boost nerve function. The research team also found that B-vitamins are helpful in cooling inflammation and reducing pain.
Alpha-Lipoic Acid
According to this study, alpha-lipoic acid may be helpful for treating neuropathy that is linked with diabetes or cancer treatments. It may also reduce blood glucose levels, increase nerve function, and soothe symptoms in the arms and legs such as pain, numbness, burning, tingling, and itching.
N-acetyl cysteine (NAC)
NAC may also be beneficial for treating neuropathy in diabetics. According to the results of one study, the compound enhanced motor coordination and lowered pain. Moreover, the antioxidant action of NAC helped to reduce nerve damage due to oxidative stress and cell death.
The Neuropathy Takeaway
When dealing with the pain and dysfunction of neuropathy, it's important to address blood sugar issues and make sure that you are not deficient in the B-vitamins listed above. You can also use alpha-lipoic acid to help manage symptoms linked with diabetes or cancer treatments. Adding NAC into your routine may be beneficial for diabetics as well. Before beginning any new supplement, it is always wise to consult with your healthcare provider if you are taking prescription medications.