The Surprising Source of a Familiar Additive
Citric acid is a common food additive that can be found in almost every item on the market shelf, from snacks, candy, and dairy foods to sauces, seasonings, canned food, and more. It is also added to many supplements, particularly those that are citrate-based. Many times it is used in home canning as a preservative. It can also be found in cosmetics, cleaning products, and laundry soap. What most don't know is that almost all citric acid listed on labels doesn't come from citrus fruits at all, but rather from a manufacturing process involving black mold. Let's have a look at the difference between manufactured citric acid and naturally sourced, along with the possible health implications for both.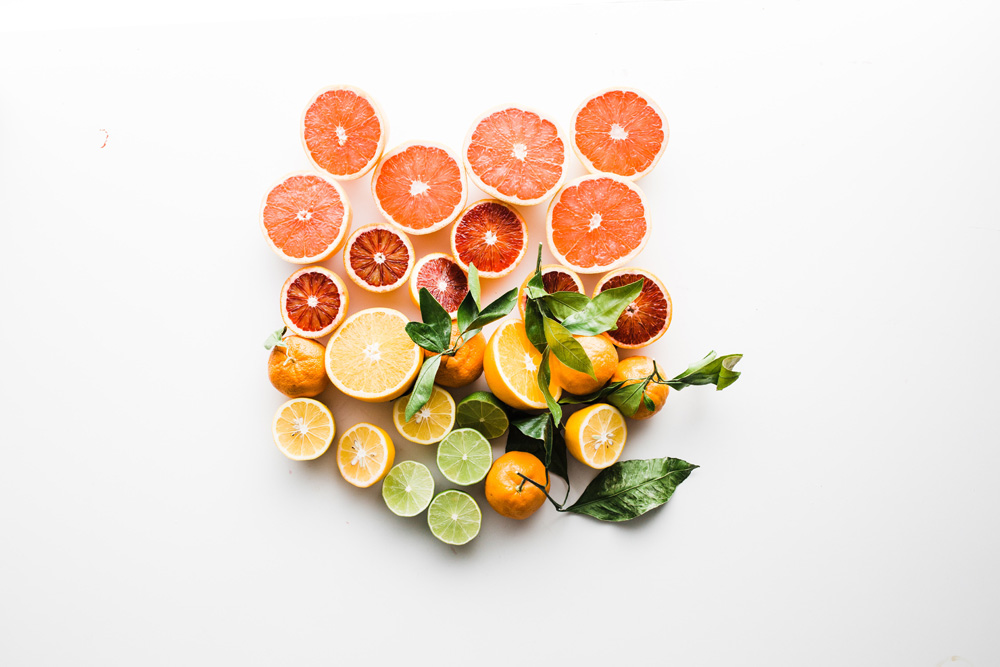 The History of Citric Acid
Citric acid is naturally found in citrus fruits — particularly lemons and limes. To a lesser degree, it is also in oranges, grapefruits, and tangerines. Pineapple and berries also contain a small amount. It is what gives fruits a tart, sour taste. It is also the byproduct of sourdough bread, wine, and cheese production. The compound was first extracted from lemons in Sweden in 1784. Citric acid was produced from this natural source on a large scale throughout the 19th century for use in manufacturing products due to "its remarkable physico-chemical properties and environmentally benign nature".2 Palermo, Sicily became the top producer of lemon-based citric acid during this time, which peaked in 1915-1916 and then began to decline around 1919. Why? It was discovered that citric acid could be economically produced by sugar fermentation with mold.
Initially, this fermentation process involved feeding Cytromices (now known as Penicillium) mold with sugar. Soon after in 1923 a black mold fungus, Aspergillus niger, was used instead and fermented for up to 15 days.2 Ammonium nitrate, potassium phosphate, magnesium sulfate, zinc sulfate, and potassium ferrocyanide were also used in this process.1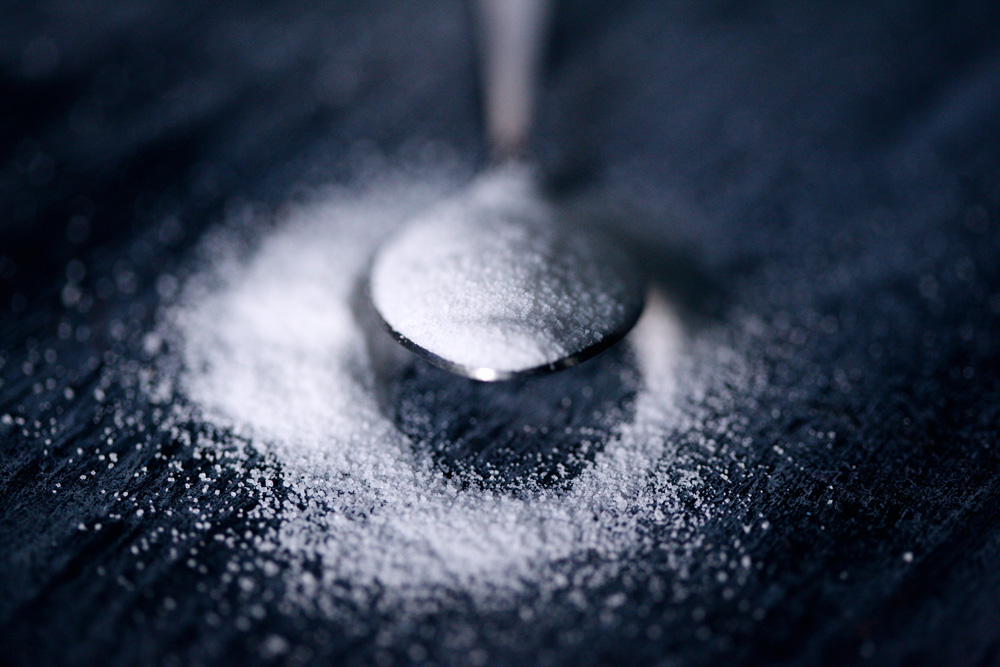 Naturally Sourced vs Artificially Produced
Both natural and artificially produced citric acid (MCA) have possible health benefits, including:
Preventing the formation of kidney stones3,5,6
Reduces oxidative stress, lowers inflammation4,9
Liver protective4
Enhances nutrient absorption, particularly calcium and magnesium7,8
Improved endothelial function (the thin membrane of the heart and blood vessels)10
However, the consumption of MCA may cause significant health issues in sensitive people. Today, we also have the added concern that the sugar used in its production is sourced from GMO beets and corn.
If you have mold toxicity or a compromised immune system, natural health advocates advise steering clear of artificial citric acid. Those who have reactions to MSG (monosodium glutamate) are advised to do the same as MSG is created during the processing of citric acid. Some suspect that citric acid also interacts with proteins in foods, thereby freeing up more glutamic acid.11
Several case studies have found that some individuals experience severe adverse reactions to artificial citric acid, such as "joint pain with swelling and stiffness, muscular pain, dyspnea, abdominal cramping, and enervation that typically begin within 2–12 h of ingesting foods, beverages or vitamins containing MCA. Depending on the degree of symptoms, they resolve over a period of 8–72 h following ingestion. None of the four individuals in these case reports develop such symptoms when ingesting natural forms of citric acid such as in lemons and limes."12
One such report involved a 52 year-old woman who developed "severe diffuse joint and muscle pain in the upper and lower extremities with associated joint swelling, abdominal bloating with cramping and feeling enervated within 6–12 h of ingesting foods that contain MCA." These symptoms began in her late 30s. Tests for autoimmunity, vitamin deficiencies, and endocrine issues were negative.
She eliminated gluten, dairy, and yeast from her diet, but symptoms persisted. Eventually she noted that she experienced flares after eating certain foods, namely those that contained citric acid. When she began to avoid MCA, her symptoms disappeared. If they returned, she was always able to trace consumption of citric acid within twelve hours of the onset. "Even pre-prepared organic foods that were free of all additives except MCA would elicit her symptoms."
While correlation does not mean causation, the case studies presented in the report are intriguing. At the very least, if you are experiencing mystery health issues, it may be helpful to avoid MCA for a period of time to see if there is improvement. This is particularly important if you have mold toxicity or a sensitivity to MSG.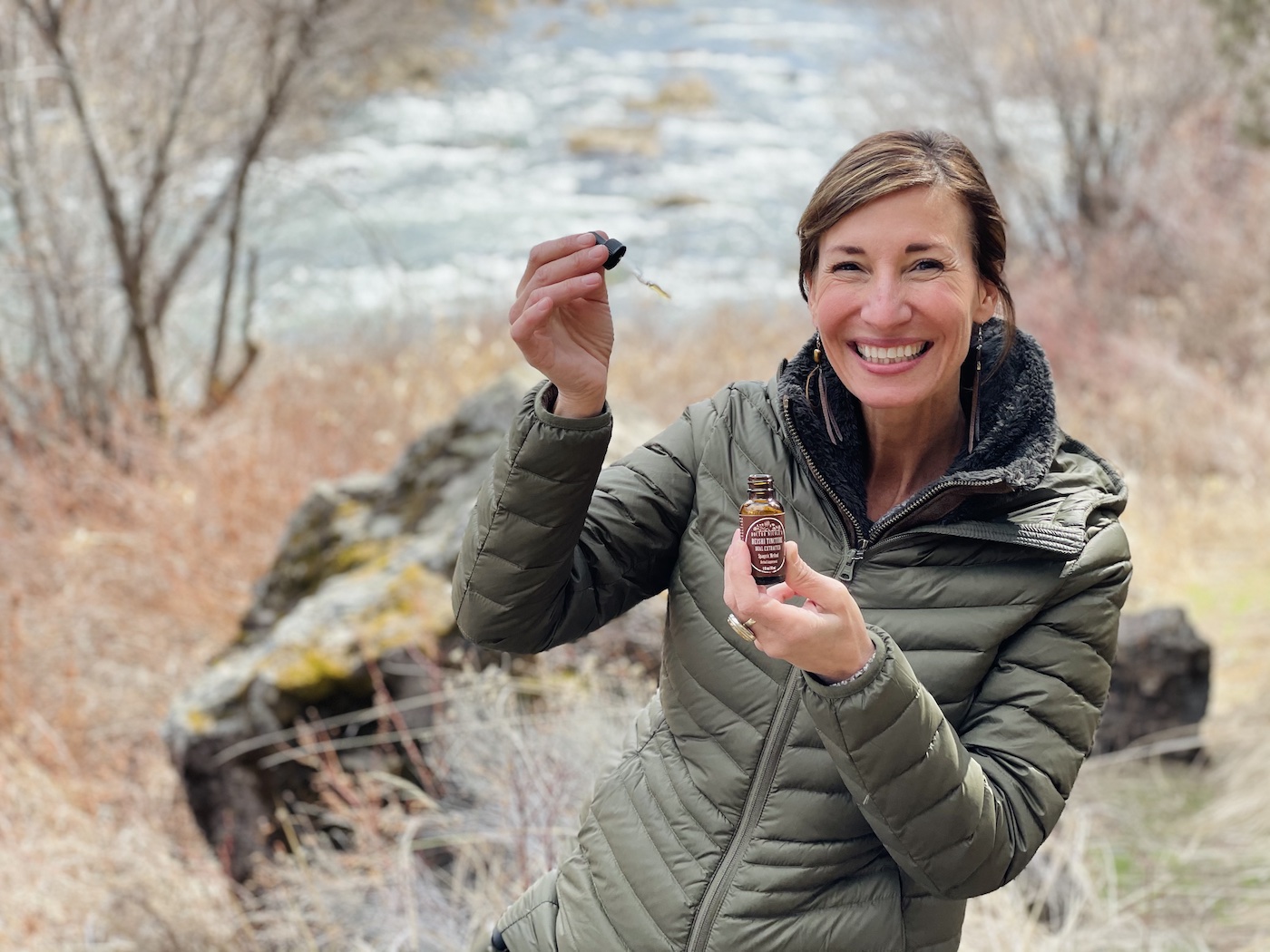 Herbal Support
When all is said and done, gut health is the foundation for overall well being. The state of the gut impacts everything from mood to immunity, inflammation and nutrient absorption. It is also linked to a host of chronic conditions when compromised — including autoimmunity. Regardless of if you have a sensitivity to MCA or not, it is crucial to maintain a healthy gut.
My Balanced Gut Blend Tincture can help. It is formulated to help with leaky gut with a powerful blend of medicinal herbs, including: reishi, turkey tail, and lion's mane mushrooms, plantain, slippery elm, and marshmallow.
The medicinal mushrooms found in this formulation optimize and modulate the immune system, reduce inflammation, support cognitive function, and help to alleviate fatigue. Plantain, slippery elm, and marshmallow soothe and protect the gut so that it can heal.
Keep in mind that before using any medicinal mushroom, it is important to establish that it is double-extracted and only utilizes the fruiting body for the highest potency, like the tinctures found in my apothecary. To learn more about the impressive health benefits of these medicinal mushrooms and tinctures, visit the apothecary today!
Nicole's Apothecary Products in this Post
References
"Citric Acid: Methods of Manufacturing" PubChem, NIH, National Library of Medicine https://pubchem.ncbi.nlm.nih.gov/compound/citric_acid#section=Methods-of-Manufacturing&fullscreen=true

Ciriminna, R., Meneguzzo, F., Delisi, R., & Pagliaro, M. (2017). Citric acid: emerging applications of key biotechnology industrial product. Chemistry Central journal, 11, 22. https://doi.org/10.1186/s13065-017-0251-y

Prezioso, D., Strazzullo, P., Lotti, T., Bianchi, G., Borghi, L., Caione, P., Carini, M., Caudarella, R., Ferraro, M., Gambaro, G., Gelosa, M., Guttilla, A., Illiano, E., Martino, M., Meschi, T., Messa, P., Miano, R., Napodano, G., Nouvenne, A., Rendina, D., … CLU Working Group (2015). Dietary treatment of urinary risk factors for renal stone formation. A review of CLU Working Group. Archivio italiano di urologia, andrologia : organo ufficiale [di] Societa italiana di ecografia urologica e nefrologica, 87(2), 105–120. https://doi.org/10.4081/aiua.2015.2.105

Abdel-Salam, O. M., Youness, E. R., Mohammed, N. A., Morsy, S. M., Omara, E. A., & Sleem, A. A. (2014). Citric acid effects on brain and liver oxidative stress in lipopolysaccharide-treated mice. Journal of medicinal food, 17(5), 588–598. https://doi.org/10.1089/jmf.2013.0065

Kern, A., Grimsby, G., Mayo, H., & Baker, L. A. (2017). Medical and dietary interventions for preventing recurrent urinary stones in children. The Cochrane database of systematic reviews, 11(11), CD011252. https://doi.org/10.1002/14651858.CD011252.pub2

Phillips, R., Hanchanale, V. S., Myatt, A., Somani, B., Nabi, G., & Biyani, C. S. (2015). Citrate salts for preventing and treating calcium containing kidney stones in adults. The Cochrane database of systematic reviews, 2015(10), CD010057. https://doi.org/10.1002/14651858.CD010057.pub2

Walker, A. F., Marakis, G., Christie, S., & Byng, M. (2003). Mg citrate found more bioavailable than other Mg preparations in a randomised, double-blind study. Magnesium research, 16(3), 183–191.

Lacour, B., Tardivel, S., & Drüeke, T. (1997). Stimulation by citric acid of calcium and phosphorus bioavailability in rats fed a calcium-rich diet. Mineral and electrolyte metabolism, 23(2), 79–87.

Gabutti, L., Ferrari, N., Mombelli, G., Keller, F., & Marone, C. (2004). The favorable effect of regional citrate anticoagulation on interleukin-1beta release is dissociated from both coagulation and complement activation. Journal of nephrology, 17(6), 819–825.

Xilan Tang, Jianxun Liu, Wei Dong, Peng Li, Lei Li, Chengren Lin, Yongqiu Zheng, Jincai Hou, Dan Li (2013). The Cardioprotective Effects of Citric Acid and L-Malic Acid on Myocardial Ischemia/Reperfusion Injury. Evidence Based Complement Alternative Medicine. doi: 10.1155/2013/820695

Jack L. Samuels. "The Difficulty in Keeping MSG Free". Wise Traditions in Food, Farming, and the Healing Arts. The Weston A. Price Foundation. 

Iliana E. Swiss, Bryan C. Cressey. Potential role of the common food additive manufactured citric acid in eliciting significant inflammatory reactions contributing to serious disease states: A series of four case reports (2018). Toxicology Reports. doi: 10.1016/j.toxrep.2018.08.002