The Health-Giving Power of Cordyceps
Most of us know cordyceps as an outstanding herbal remedy for fatigue, inflammation, blood sugar management, and cognitive health.4,5,6 We also may associate it with inhibiting a range of cancer cells, including those of the lung, colon, skin, and liver.1,2,3 Additionally, this mighty mushroom is antimicrobial, antibacterial, antiviral, antifungal, and antiprotozoal. I think we all can agree, this is quite the impressive list of beneficial properties! And now researchers have found another reason to heartily embrace this medicinal mushroom: it helps to prevent viral-induced lung damage. Some would declare cordyceps is truly an all-around miracle mushroom — and rightly so. In light of this, let's explore what the science has to say.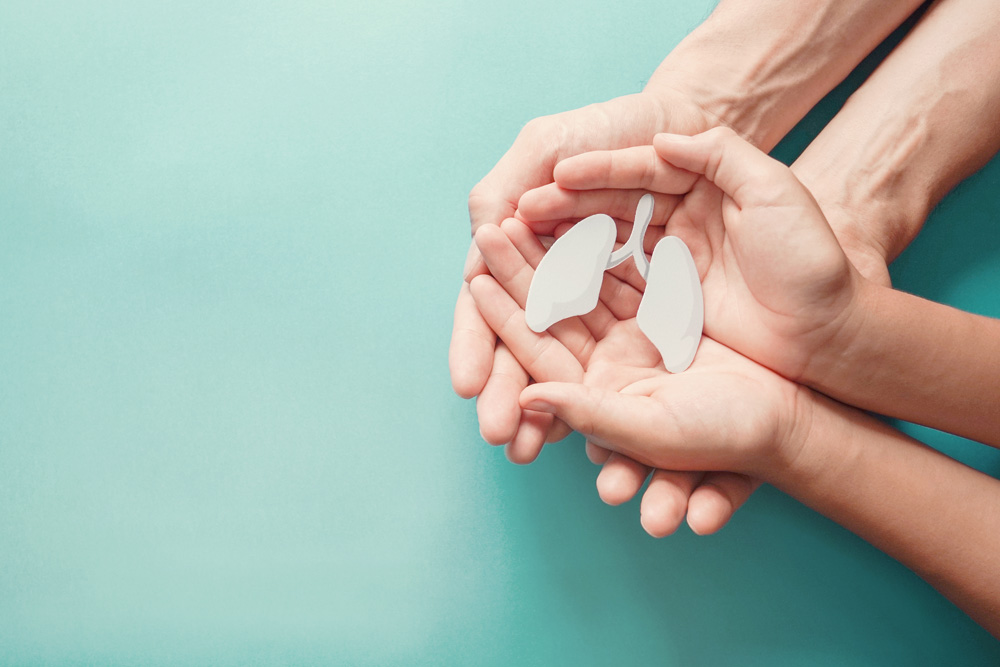 Cordyceps and Acute Lung Injury
Found on the outer membrane of Gram-negative bacteria, Lipopolysaccharide (LPS) is known to be "one of the most potent microbial inducers of inflammation and is responsible for many of the deleterious effects of pulmonary infections."9 Why is this important? Because if you can inhibit the mechanism of LPS, you can help to prevent acute lung injury (ALI). This is exactly what a European Journal of Pharmacology study found.10 And the best part? The research team used an all-natural extract of cordyceps to reduce the impact of LPS, thereby significantly reducing acute lung injury.
For the study, the researchers administered the bioactive compound in cordyceps, known as cordycepin, to mice one hour before giving them an intranasal dose of LPS. While the mice did experience increased lung issues, oxidative stress, and inflammatory cytokine production, these symptoms were significantly mitigated by the treatment of cordycepin.
Another study published in Research Square found that this bioactive compound demonstrated impressive antiviral activity towards the virus that causes severe acute respiratory syndrome via reducing viral load by an incredible 50 percent.
"According to the study findings, cordycepin was a promising therapeutic candidate for further exploration as an antiviral agent. In addition to being derived from an organic source, cordycepin has a 50% cytotoxic concentration (CC50) of greater than 50µM against [severe acute respiratory syndrome]. …Cordycepin demonstrated a remarkable decrease in [severe acute respiratory syndrome viral] load at the various concentrations employed."7,8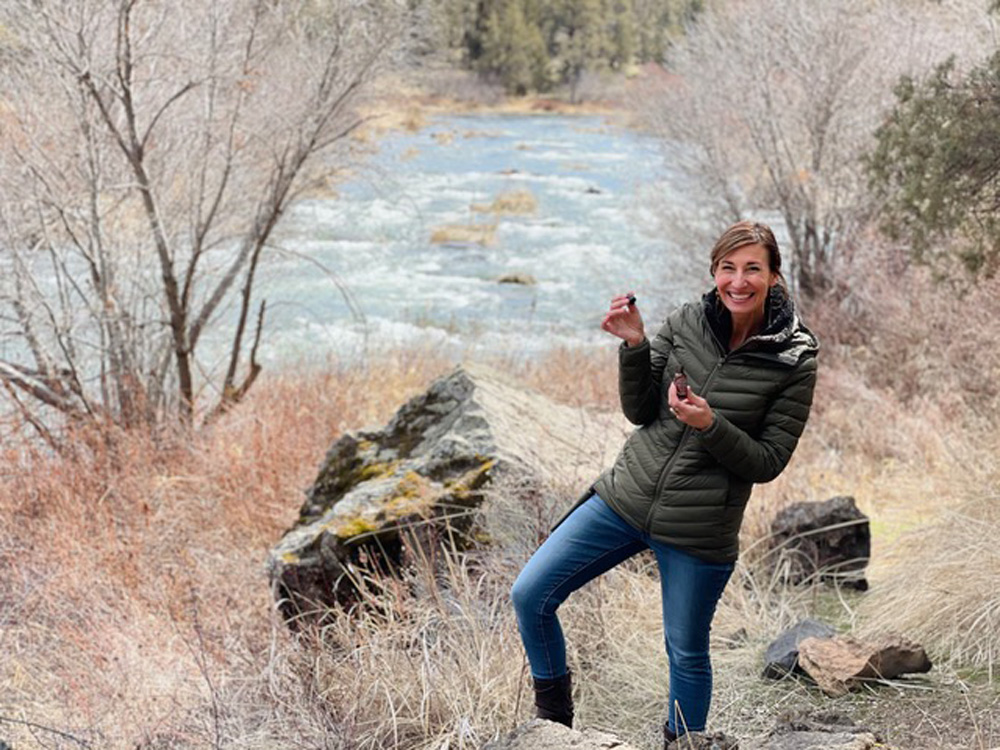 A Note About Extract Quality
If you decide you would like to give cordyceps a try, it's important to only use extracts that utilize the fruiting body mushroom alone and employ a double-extraction and spagyric method, like the one found in my apothecary.
As mushroom supplements gain popularity, a wide range of products are now available. Many manufacturers grow mycelium, which is an earlier stage of the mushroom that is grown on grains. When the mushroom is processed, much of the grain is included—and little of the actual mushroom. This results in a substandard product that is high in grain starch and low in beneficial mushroom compounds such as beta-glucans.
However, there is another option that uses only the fruiting bodies of the mushroom without fillers or mycelium. The mushrooms are cultivated in a manner that is time and labor-intensive, but that ultimately yields a superior medicinal product. Fruiting body extracts contain 30 to 40 percent beta-glucans, compared to mycelium extracts, which typically have only 5 to 7 percent. You can read more about the importance of this distinction in my post, "Are you using counterfeit mushroom extracts? Here's how to know the difference".
Mushrooms also require dual-extraction with both water and alcohol to access the full spectrum of medicinal compounds.
Moreover, our spagyric extraction method involves processing with pressure and heat the spent herb to produce a mineral-rich ash that's derived from the entire plant, lichen, or mushroom. The medicinal properties of the herb are fully accessed from the ash and herbal extraction, which creates a tincture that embodies a complete spectrum of intracellular minerals and plant cell salts. These processes create the most potent extracts available on the market and are considered the gold standard of herbal medicines.
If you are ready to experience the power of our herbal extracts for yourself, visit the apothecary today to get started!!
Nicole's Apothecary Products in this Post
Safety
In these examples, cordyceps truly shines at protecting the lungs and heath without harmful side effects. Having said that, if you are pregnant or breast-feeding, avoid use as safety has not been established. Do not take two weeks before a scheduled surgery as it can interfere with proper blood clotting. If you have a bleeding or blood clot disorder, avoid using cordyceps.
References
Bizarro, A., Ferreira, I. C., Soković, M., van Griensven, L. J., Sousa, D., Vasconcelos, M. H., & Lima, R. T. (2015). Cordyceps militaris (L.) Link Fruiting Body Reduces the Growth of a Non-Small Cell Lung Cancer Cell Line by Increasing Cellular Levels of p53 and p21. Molecules (Basel, Switzerland), 20(8), 13927–13940. https://doi.org/10.3390/molecules200813927

Lee, H. H., Lee, S., Lee, K., Shin, Y. S., Kang, H., & Cho, H. (2015). Anti-cancer effect of Cordyceps militaris in human colorectal carcinoma RKO cells via cell cycle arrest and mitochondrial apoptosis. Daru : journal of Faculty of Pharmacy, Tehran University of Medical Sciences, 23(1), 35. https://doi.org/10.1186/s40199-015-0117-6

Lee, S., Lee, H. H., Kim, J., Jung, J., Moon, A., Jeong, C. S., Kang, H., & Cho, H. (2015). Anti-tumor effect of Cordyceps militaris in HCV-infected human hepatocarcinoma 7.5 cells. Journal of microbiology (Seoul, Korea), 53(7), 468–474. https://doi.org/10.1007/s12275-015-5198-x

Lo, H. C., Tu, S. T., Lin, K. C., & Lin, S. C. (2004). The anti-hyperglycemic activity of the fruiting body of Cordyceps in diabetic rats induced by nicotinamide and streptozotocin. Life sciences, 74(23), 2897–2908. https://doi.org/10.1016/j.lfs.2003.11.003

Kim, K. M., Kwon, Y. G., Chung, H. T., Yun, Y. G., Pae, H. O., Han, J. A., Ha, K. S., Kim, T. W., & Kim, Y. M. (2003). Methanol extract of Cordyceps pruinosa inhibits in vitro and in vivo inflammatory mediators by suppressing NF-kappaB activation. Toxicology and applied pharmacology, 190(1), 1–8. https://doi.org/10.1016/s0041-008x(03)00152-2

Ji, D. B., Ye, J., Li, C. L., Wang, Y. H., Zhao, J., & Cai, S. Q. (2009). Antiaging effect of Cordyceps sinensis extract. Phytotherapy research : PTR, 23(1), 116–122. https://doi.org/10.1002/ptr.2576

Mohammad Hassan Baig, Ayman Turk, Mohd Imran Khan et al. (2022). Screening and in Vitro Validation of Mushroom Derived Compounds Against SARS-CoV-2. Research Square. doi: https://doi.org/10.21203/rs.3.rs-1390476/v1 https://www.researchsquare.com/article/rs-1390476/v1

Shane Susan Alex, Mushroom-derived compounds have potential for use as COVID-19 therapeutic, News: Medical & Life Sciences, March 9, 2022. Retrieved on January 11, 2023.

Bals R. (2005). Lipopolysaccharide and the lung: a story of love and hate. The European respiratory journal, 25(5), 776–777. https://doi.org/10.1183/09031936.05.00025405

Lei, J., Wei, Y., Song, P., Li, Y., Zhang, T., Feng, Q., & Xu, G. (2018). Cordycepin inhibits LPS-induced acute lung injury by inhibiting inflammation and oxidative stress. European journal of pharmacology, 818, 110–114. https://doi.org/10.1016/j.ejphar.2017.10.029