Transitioning Back Into The School Year
Kids and adults alike often have mixed feelings as we approach the back-to-school season. We've enjoyed the less hectic time over the summer to enjoy the outdoors and more free-flowing activities, but the structure of a routine with school is often a welcome change. It also means that our kids (and thus us!) are exposed to a lot more germs. It can be a stressful time of adjustment for both parents and kids. Today I share with you my favorite medicinal herbs that help fortify your family against infectious illness, as well as those that soothe overstimulated nervous systems and improve focus.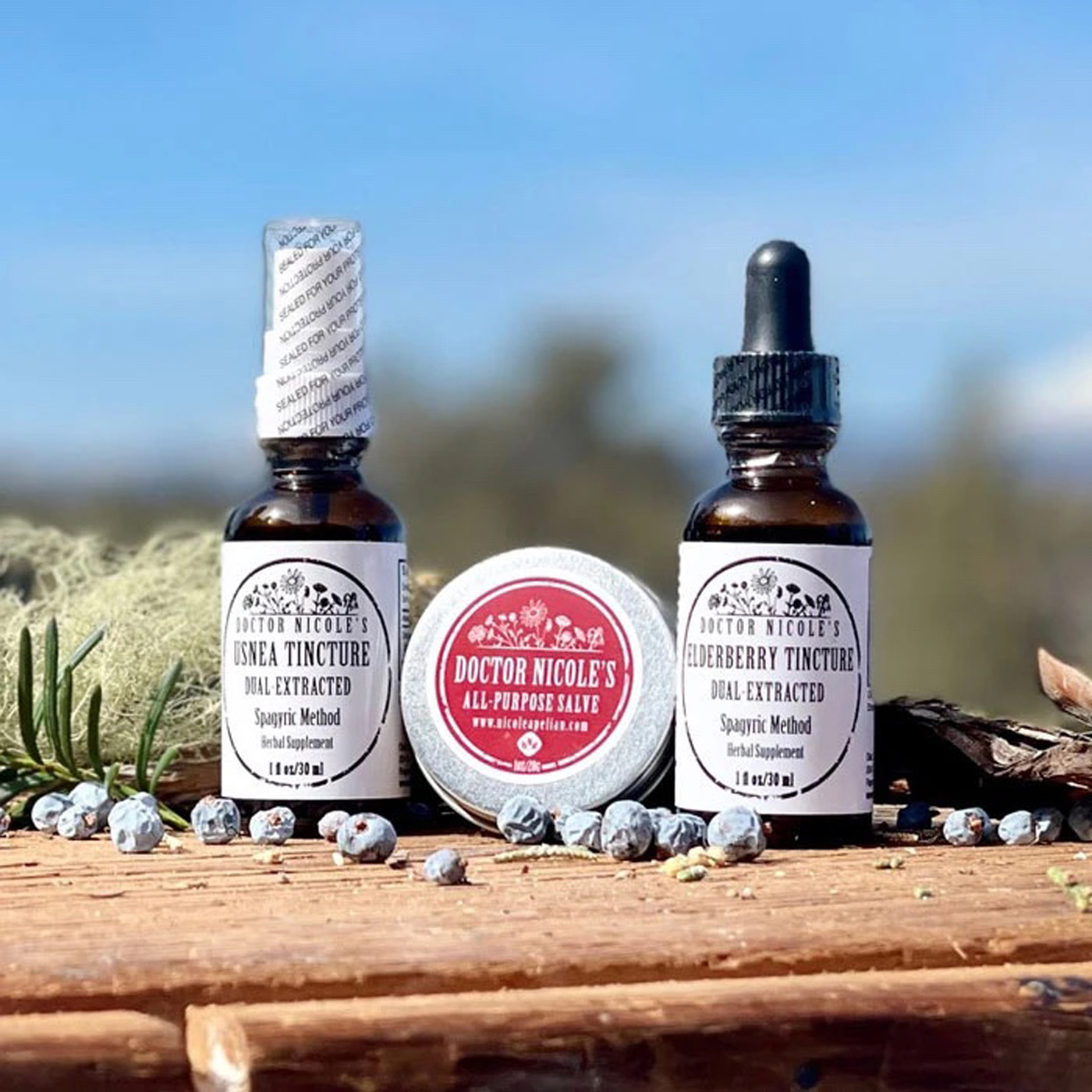 My Top Medicinal Herbs for the Cold and Flu Season
Find all three in my Travel Pack!
Elderberry — An excellent preventative herb, I give my kids a dropper full of elderberry tincture every day during the school year. It helps to ward off flu bugs and other viral illnesses in both kids and adults. If my kids do feel a cold or flu coming on, I give them elderberry up to three times a day to help lessen the duration and severing. It really does work wonders!
All-Purpose (First-Aid) Salve — With antibacterial, anti-fungal, and anti-inflammatory properties, this is my best selling salve — for good reason! I have my kids rub a small amount directly on their hands and inside their noses. This might sound odd but it is one of the best ways I've found to prevent germs and illness from taking hold. It's also great for playground cuts and scrapes.
Usnea Lichen Throat Spray — Another outstanding medicinal herb for the back-to-school season, usnea helps to prevent illness and shortens the duration if you do fall ill. My kids spray it right into their throats each day to fortify them against bronchitis, pneumonia, sinus infections, strep throat, colds, and the flu. It is antibiotic, anti fungal, antimicrobial, and antiviral. It is a true herbal powerhouse!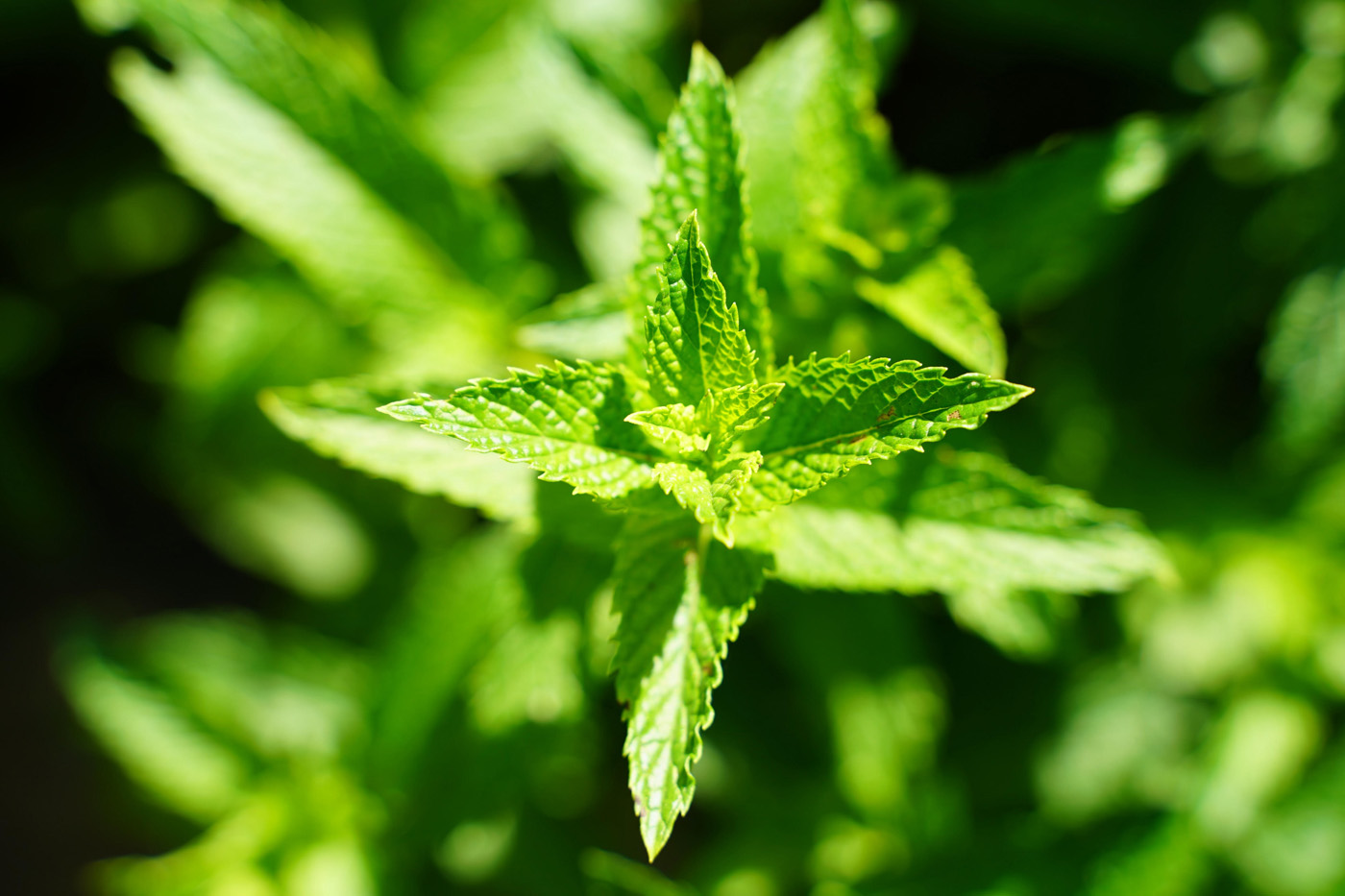 Herbal Remedies to Lower Stress and Improve Focus
As I wrote previously in this post, research has shown that ashwagandha is an excellent medicinal herb for shielding the brain against a range of emotional, physical, and chemical stressors. Those who've used ashwagandha report improved attention, processing speed, and mental sharpness. It is one of my top adaptogens for minimizing the negative effects of stress.
A powerful botanical for soothing the nervous system, lemon balm improves the quality of sleep, intellectual performance, and mood. It can help promote mental alertness and clarity of mind in both parents and their kiddos.
Well-known for its ability to support focus and brain health when used long-term, lion's mane mushroom is also an outstanding adaptogen because it helps the body and nervous system adapt in a healthy way to stress.
Not only is reishi a potent medicinal mushroom with strong neuroprotective properties, but it is a powerful adaptogen as well. It also helps to encourage focus and alleviates fatigue, insomnia, and anxiety. Taking reishi regularly can dramatically improve a sense of wellbeing.
Interested? Try all 4 of these herbs in my easy-to-use Anxiety & Stress Tincture!
Lastly, cordyceps has impressive neuroprotective qualities as well. This unusual looking mushroom helps to improve overall brain function, including memory, and learning. You can learn more about cordyceps in the Apothecary.
The Power of Herbal Remedies for the Cold and Flu Season
I will leave you with this inspiring testimonial that demonstrates we don't have to be at the mercy of the cold and flu season. Wishing you and your family a healthy, happy, and stress-free start to the school year!
I believe these products have been directly responsible for me staying healthy

"I am a Registered Nurse and have been using a wide variety of products from Nicole's Survive and Thrive Apothecary for over 5 years. I am a firm believer in the quality and efficacy of the products she makes available. I utilize her Travel Pack in my daily life and supplement those with additional products including the Lemon Balm, Reishi, Lion's Mane and Ashwagandha tinctures as well as her Joint & Movement Salve as needed. For years now, I believe her products have been directly responsible for me staying healthy."

– Rocky H.