A Traditional Medicinal Herb Used Throughout Asia, Europe, and North America
Historically considered an important herbal remedy, the pine tree is a powerful source of nutrition and natural medicine. Traditionally, pine has been used for allergies, coughs, respiratory complaints, colds, joint inflammation, and urinary tract infections. What's more, fresh springtime pine needles and buds are an outstanding source of vitamins A and C. But that's not all.
The Power of Pine Needle Tea
One of the more popular preparations for pine is to brew the young needles as a medicinal tea. Known to boost immunity and health, address respiratory ailments, and calm inflammation and slow the aging process, pine needle tea has a long history of use in Japan, Russia, Korea, Europe, and North America as a traditional herbal remedy.
Interestingly, extracts of pine needle are high in a compound known as shikimic acid, which has anti platelet-aggregative and antiviral properties. According to a study at the University of Oregon, shikimic acid is on par with many antiviral and antimicrobial pharmaceuticals:
Shikimic acid derivatives have also been shown to exhibit useful biological activity. Most notably, the well-known antiviral drug oseltamivir (Tamiflu), which acts as a viral neuraminidase inhibitor, is used to treat seasonal influenza and has been deployed during H1N1 influenza outbreaks. Furthermore, fluorinated shikimate analogues have been shown to inhibit P. falciparum and have been tested as antimalarial drugs. In addition, shikimic acid- derived (−)-zeylenone displays anticancer, antiviral and antibiotic behavior, and triacetyl shikimic acid exhibits anticoagulant and antithrombotic activity.
In short, the researchers found that shikimic acid helped to stop blood clots from forming, protected people from respiratory infections, and displayed anticancer, antiviral, and antibiotic properties.
Recipe
Pine Needle Tea: You will need one cup filtered water and one handful of fresh pine needles. Make sure you collect needles that are vibrant green and flexible. Finely chop the needles and bring the water to a boil. Add the needles and reduce heat to a simmer. Cover and let steep for 3-4 minutes. Remove from heat and keep covered. The tea is ready when the needles have sunk to the bottom and the tea has cooled. Strain and enjoy!
Alternatively, you can brew your tea in an espresso maker. The advantages of this process is that it will help to extract the highest amount of beneficial compounds from the needles. Simply grind the needles in a spice grinder with enough to fill the espresso basket, then brew according to your machine's instructions.
Safety
Only use Eastern White Pine or Noble Fir needles as other types can be toxic—such as English Yew, Norfolk Island Pine, and Yew Pine. If you are pregnant or nursing, do not use pine extracts, essential oils, or teas.
Essential Oils for Lung Ailments
Pine essential oil also has many health benefits. When used in a diffuser, it is an effective herbal remedy for coughs and sore throats. It assists in loosening mucus and is a potent anti-inflammatory agent. Pine needle essential oil is also an excellent antioxidant and lessens free radical damage, which is important for respiratory health. If you choose to ingest pine needle essential oil, only do so under the guidance of a qualified health professional and only use therapeutic grade, organic products that are safe for internal consumption.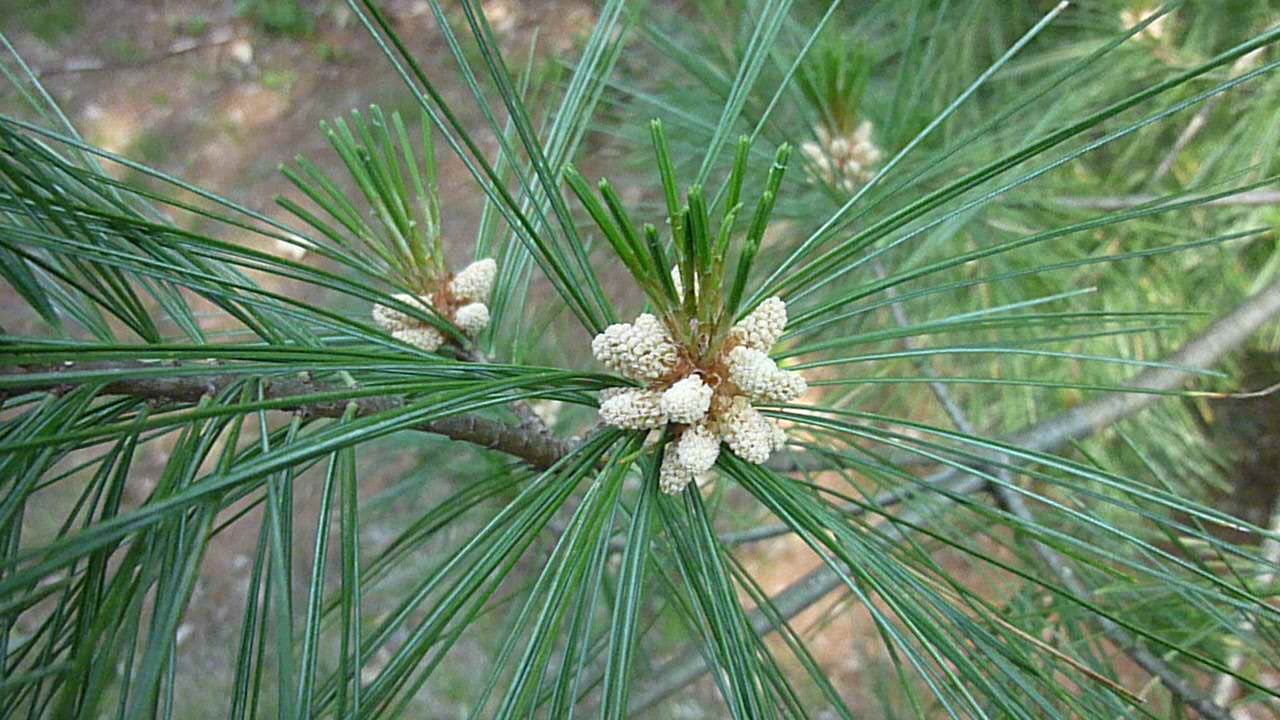 White Pine and Other Medicinal Wild Foods in My New Foraging Book
Pine trees are abundant throughout North America, Europe, and elsewhere with over 100 pine species across the world. White pine is one example. Commonly found in the Eastern United States and parts of the midwest, white pine is a large evergreen conifer that grows up to150 ft (45m).
Tea made from the needles is high in vitamin C and other medicinal compounds. The young shoots, juvenile male cones, needles, and inner bark are all edible. You can grind the inner bark into a flour for culinary uses. The key medicinal properties include antiseptic, demulcent, and expectorant. The tree resin can be applied to cuts and inflammations. Poisonous look-alikes to keep an eye out for are American Yew, Taxus canadensis; Yew Pine, Podocarpus macrophyllus.
Learn more about white pine and over 400 medicinal and edible wild foods in my new book, The Forager's Guide to Wild Foods: Edible Plants, Lichens, Mushrooms, and Seaweeds.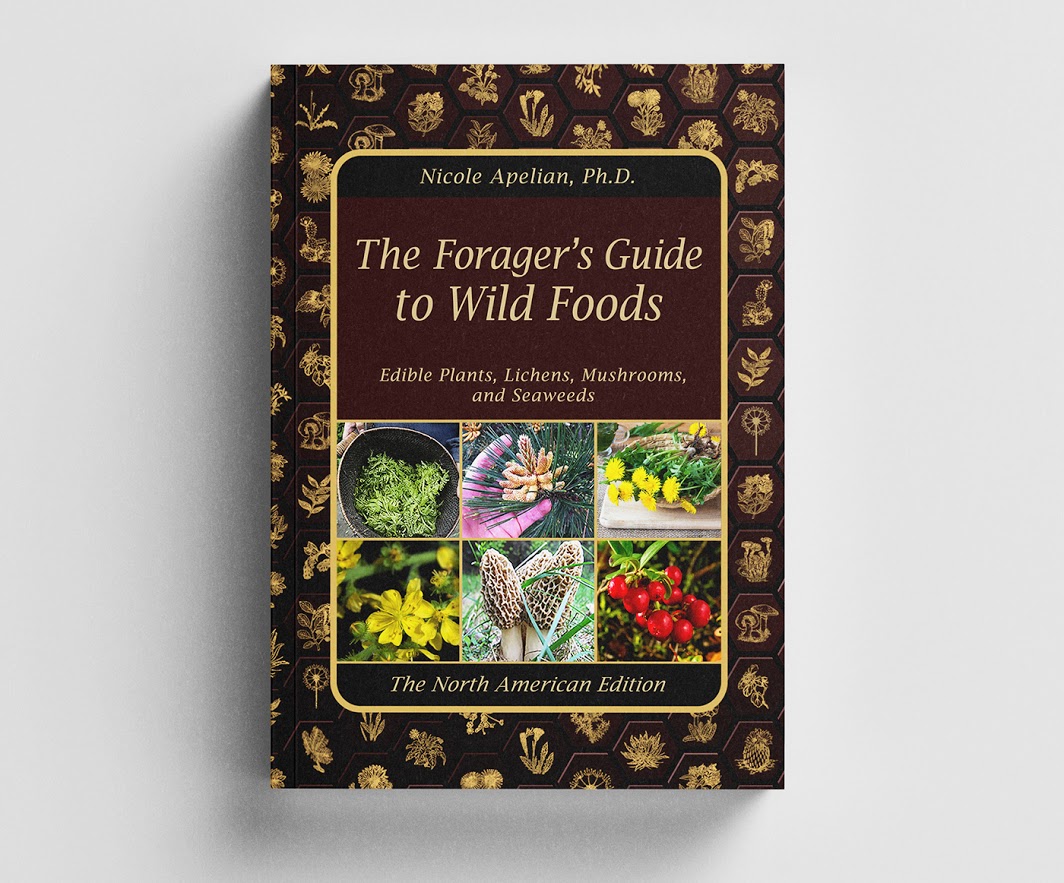 This wild food guide covers a wide-range of plants across North America. Each entry has an introduction, a range map, edible uses, common medicinal uses, poisonous look-alikes, a description of the flowers and leaves for ID, excellent color photos, harvesting instructions, and a simple recipe. We went through great lengths to print this book in color with HUGE pictures for each plant to make it easy to identify.
To purchase, tap
here
and scroll to the bottom of the page, then select "Physical & Digital Product" – the middle button – to get your copy today!