A Wild Food Guide Like No Other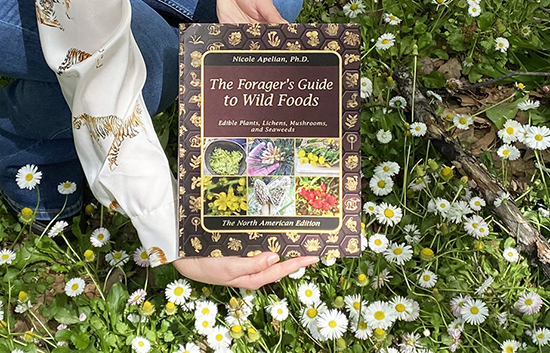 My wild food guide covers a wide-range of plants across North America. Each entry has an introduction, a range map, edible uses, common medicinal uses, poisonous look-alikes, a description of the flowers and leaves for ID, excellent color photos, harvesting instructions, and a simple recipe. We went through great lengths to print this book in color with HUGE pictures for each plant to make it easy to identify.
We also added extra photos of the defining features of the plant, so you will know exactly what to look for to make the correct identification. With the distribution map I added, you will also be able to search only for plants growing in your area. Because I want you to be 110% safe and sure you've got the right plant, I added a Poisonous-Look Alike section for each plant explaining the differences you should look for while forging. Each plant that has medicinal properties also has a section on how to use it as a remedy.
You will also find instructions on how to prepare the wild foods for several purposes, how and when to harvest, depending on the season, and a few delicious time-tested recipes to prepare these wild foods like a seasoned forager.
With it you will learn how to ethically harvest, store, and use the abundance of wild foods that surround you.
Discover The Superfoods That Could Be Growing Near You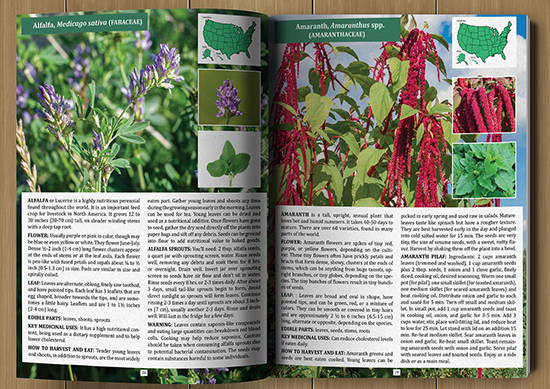 Learn about what herbalists refer to as "Nature's Prozac". This instant anxiety relieving plant could be growing near your house, no matter where you live in America. Steeping 1 tsp. of clean fresh leaves in 1 cup of boiling water for 10 min can also help fall asleep faster. Please do not drink this tea if you plan on driving in the next 6 hours.
Then there is this common weed that saved large communities from starvation and malnutrition in the Great Depression. Growing all over the US, this superweed is also called "wild spinach" and it contains substantially more nutrients than cultivated spinach and kale. Learning how to identify this and other superweeds found in your area is crucial if we experience hard times again.
You'll discover the delicious secret this common plant holds hidden from sight. If you pull up this invasive weed, you can find its nut-shaped edible tubers that taste somewhere between almonds and hazelnuts. Foragers call them earth almonds. They can be eaten raw right out of the ground. Or you can dry them for later use.
And this is only a small sample of the 400 wild plants found inside my wild food book.
The Perfect Companion For Your Emergency Kit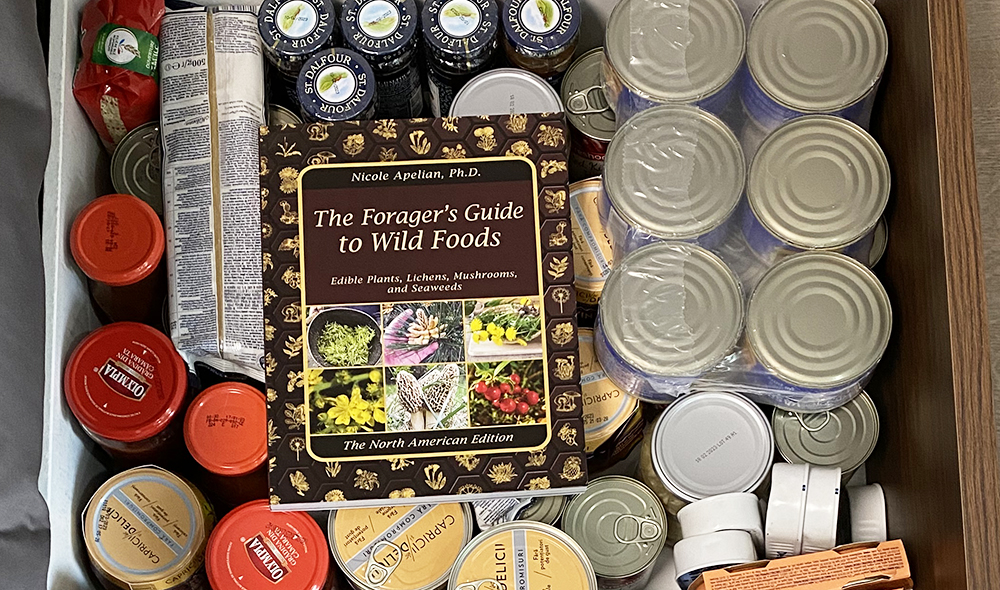 The Forager's Guide to Wild Foods gives you access to an endless, free, healthy supply of food that can also be your lifeline in a crisis. By comparison, a years' emergency supply of food for one person costs at least $3000. And if in an emergency you have to evacuate, you will leave your supplies behind. That is not the case with this book, as you can take it with you everywhere you want. I think every person should have this book in their home, next to their emergency foods or in their bug out bags. This knowledge is better at your fingertips now, as you might not be able to get it during a crisis or blackout.
Interested In Purchasing A Copy? Here's How
To purchase, tap here and scroll to the bottom of the page, then select "Physical & Digital Product" – the middle button – to get your copy today.
This gives you the physical book of The Forager's Guide to Wild Foods, plus three gift ebooks, as well as my Wild Foods Book in digital format—which is superbly useful when searching for something using its full index. 🙂
Also – a portion of the proceeds goes to fund The Origins Project, which gives back to the community of San Bushmen I work with. Thanks all and here's to happy foraging!