Don't toss this weed. Put it to work instead.
Lamb's quarter (Chenopodium album), otherwise known as Pigweed or Goosefoot, is an exceptionally hearty summer annual that's found growing wild on every continent. It is adaptable in many habitats but prefers gardens, cleared forests, fields, and waste ground. The stem is triangular in shape and blue-green, purple, or striped with red. The flowers are yellowish green without petals. Lamb's quarter blooms around mid-summer through autumn. You can eat the seeds, flowers, and leaves, which are very nutritious. The plant is also excellent for skin conditions when used as a poultice.
For insect bites, inflammation, sunburn, and arthritic joint pain, mash the leaves into a paste and apply to the area in need. Lamb's quarter helps to alleviate minor injury pain by calming inflammation and increasing circulation to the affected area. You can also make a strong tea by brewing the leaves and applying it as a wash for minor skin irritations. Internally, the tea is helpful for diarrhea, stomach aches, and poor appetite.
Harvesting and Culinary Uses
To harvest, select young leaves in the early morning during the coolest part of the day. Submerge in cold salted water for about 10-20 minutes, then drain well. The raw leaves can be added sparingly to smoothies, salads, and juices, or they can be cooked by steaming or boiling. Lamb's quarter makes a nice addition to soups, stews, sauces, and all types of egg dishes. Grow it as a tasty micro green and use it on sandwiches or in wraps. Since the plant may contain saponins and oxalic acid, only consume small amounts, especially if eaten raw. The younger the leaf, the lower the oxalic acid content. And remember to only harvest plants from areas that are not polluted.
The flower spikes make a nice broccoli substitute when cooked. Or hang the spikes to dry in order to release the seeds. Once dry, roll the seeds with a rolling pin to remove the outer casing. The seeds can then be added to pilafs or dal, but make sure to soak the seeds overnight, rinse well, then cook or freeze before consuming. They can also be sprouted or ground into flour.
A Nutritional Powerhouse
Lamb's quarter is rich in essential vitamins and minerals, including iron and vitamins A and C. The plant also provides necessary B vitamins such as niacin, thiamine, and riboflavin. The leaves of lamb's quarter are salty in taste and are a healthy flavoring addition to your favorite recipe. What's more, the leaves are high in protein, antioxidants, and vital enzymes. Lamb's quarter is an excellent detoxifier too!
Foraged Greens Recipe
Wild Greens Soup. For this recipe you will need 4-6 cups assorted wild greens, like lamb's quarter, chickweed, and dandelion. Take the greens and submerge in cold salted water, then drain. Finely chop and set aside. In a medium pot, saute 2 chopped onions and 2 chopped cloves of garlic until soft and fragrant. Add 4 cups vegetable broth and bring to a boil. Remove from heat and add the greens. Stir and enjoy hot.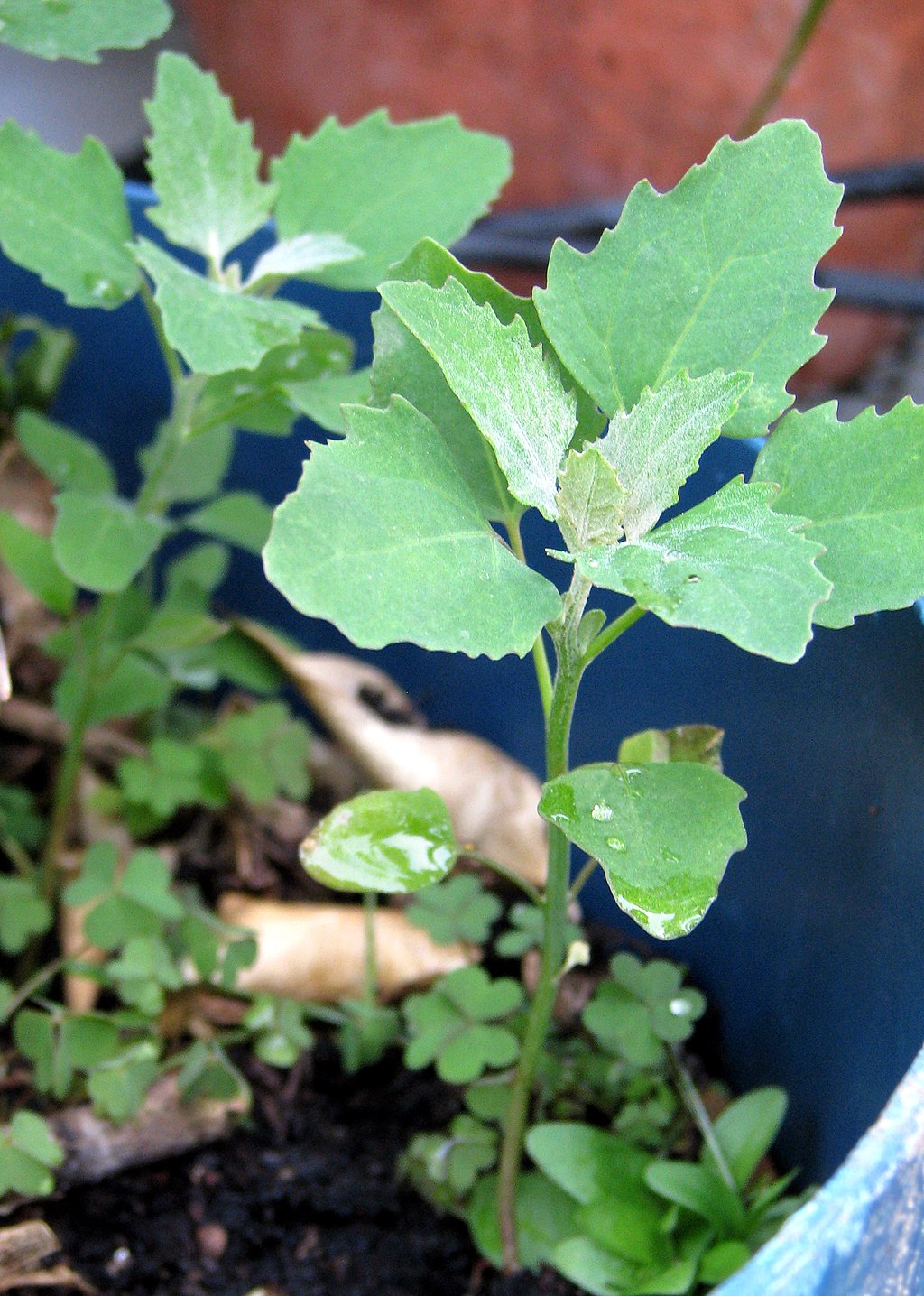 The Ultimate Guide to Foraging Wild Foods
If you are like me and have a passion for wild foods, you are going to love my upcoming book, "The Forager's Guide to Wild Foods: Edible Plants, Lichens, Mushrooms, and Seaweeds." It is set to be released soon. Stay tuned!
Roll Up Your Sleeves and Do it Yourself?
Ordering from Europe?
We've got you covered! "The Lost Book Of Herbal Remedies: The Healing Power of Plant Medicine" today!" is available for you
here »
Not in Europe or the US? Not a problem, click here to order your copy »