The Influence of Food Choices Over Behavior
If you find yourself under high levels of stress, researchers have uncovered a surprising culprit: a high-salt diet. This is especially concerning considering that processed foods are the largest contributor of salt in the American diet with an astounding 57% of our daily calories coming from these products.1 What's more, it is estimated that one in eight Americans is addicted to processed foods, which in turn makes it exceedingly difficult to reduce sodium intake.2 But if you would like to soothe stress in your life, lowering salt in the diet is crucial. Here's why.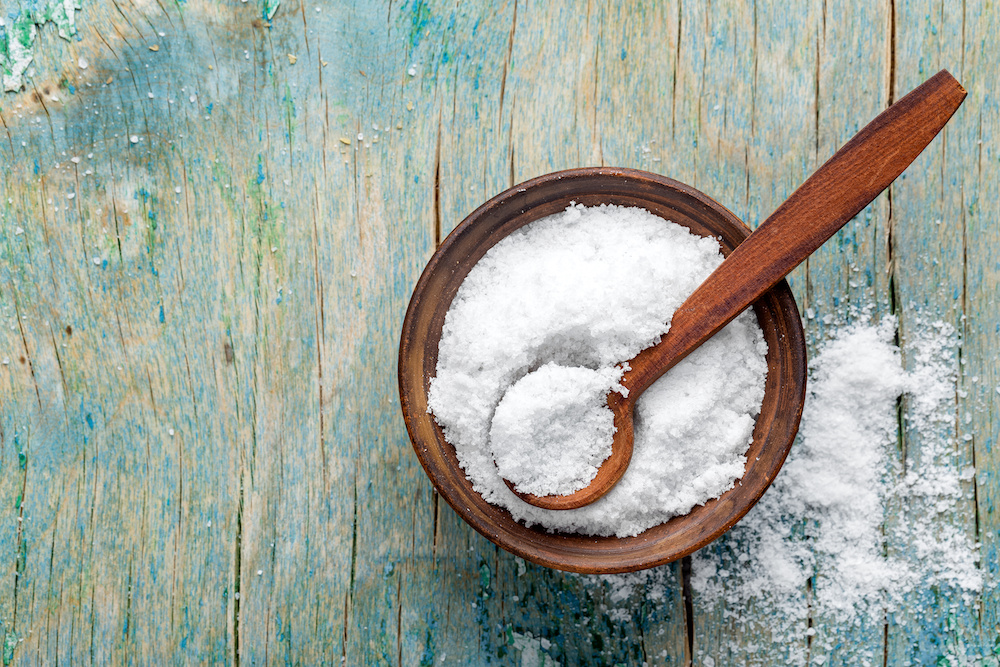 Significant Health Consequences of a High-Salt Diet
It has long been known that consuming a diet high in salt can lead to cardiovascular disease, high blood pressure, stroke, water retention and edema, and an increased risk of stomach cancer.3 It can also weaken the immune system.5 And now researchers have found another reason to lower sodium intake: stress.
Scientists at the University of Edinburgh discovered that a high-salt diet increases stress hormones in animal models by an astonishing 75 percent. For the study, they fed mice who normally ate a low-salt diet food that mimicked the typical high-salt intake of humans. Not only did their resting stress hormones spike, but the mice's hormonal response doubled when exposed to environmental stress. Why? The researchers found salt increased the activity of genes responsible for producing proteins in the brain that influence how the body responds to stress. Their findings were published in the journal Cardiovascular Research.
Further study is underway to explore if there is also a link to other behavioral shifts such as anxiety or aggression.
Matthew Bailey, Professor of Renal Physiology at the University of Edinburgh's Centre for Cardiovascular Science, notes: "We are what we eat and understanding how high-salt food changes our mental health is an important step to improving wellbeing. We know that eating too much salt damages our heart, blood vessels and kidneys. This study now tells us that high salt in our food also changes the way our brain handles stress."4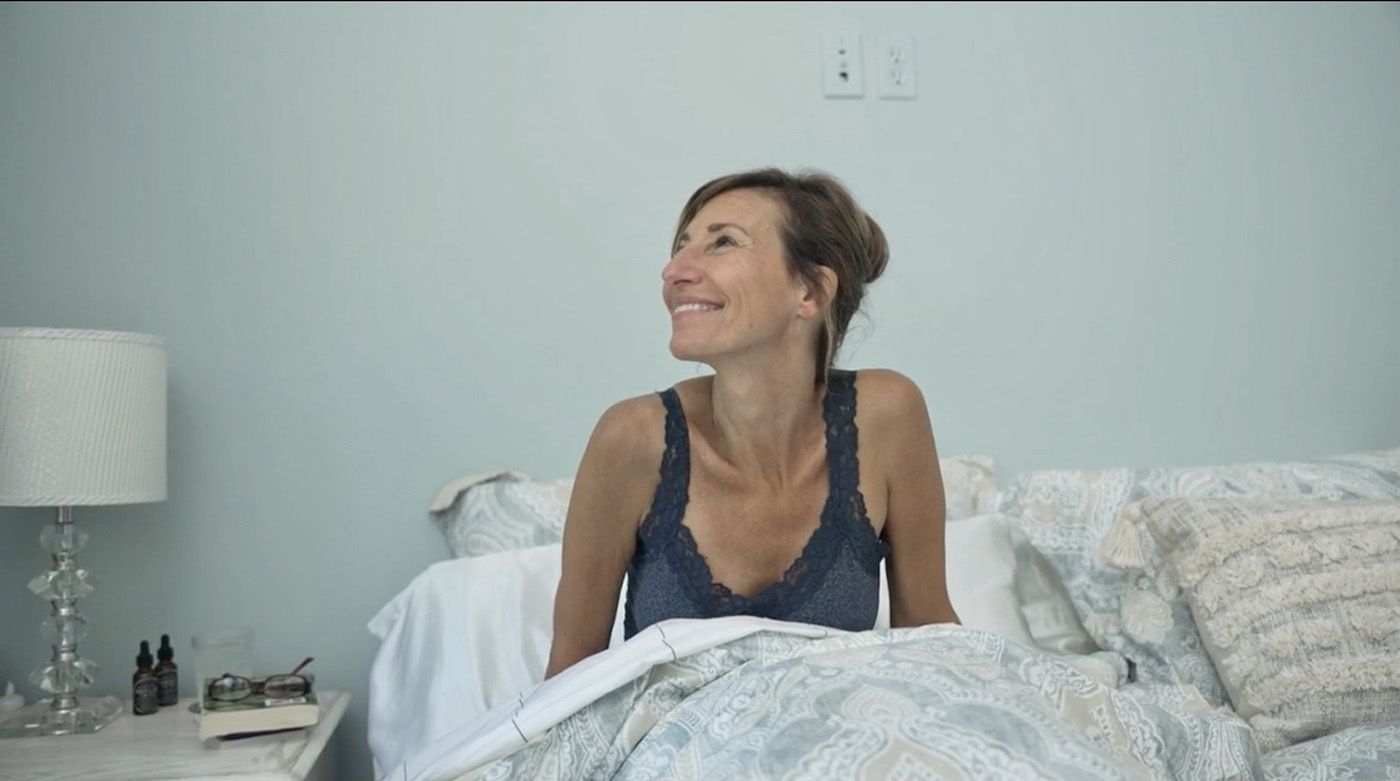 Need Additional Help In Reducing Stress? Here Are My Top Tips!
As we have seen, opting for a lower salt, whole-food diet in lieu of processed foods will go a long way in helping to lower chronic stress levels. To this end, lifestyle habits are important as well. One of my favorite ways to instantaneously shift from stressed to serene is to spend time in nature or a green space. I also find gardening a soul-soothing activity.
Since many of us today are suffering from "nature deficit disorder", it is important, now more than ever, to regularly carve out time for forest bathing. Studies have shown that being in nature not only reduces stress levels, but also lowers the risk of obesity, diabetes, asthma, nearsightedness, and hypertension — while also improving sleep, birth outcomes, and immunity. It also addresses ADHD symptoms, focus, and boosts a sense of well-being and resiliency with less of a tendency towards rumination. Additionally, it reduces feelings of anxiety and depression.6 You can read more about the outstanding benefits of "Nature Rx" in this post.
I also limit my time on devices (smartphone, I'm looking at you!) and steer clear of social media, the news, and any other negativity that may trigger the stress response. Instead, I focus on family, living in thankfulness, and embracing activities that bring me joy.
For herbal support, I have found two formulations particularly helpful during seasons of heightened stress. The first is my Anxiety & Stress Tincture. It is a powerful blend of calming herbs and adaptogens, including: lemon balm, reishi and lion's mane medicinal mushrooms, and ashwagandha. It helps to soothe the nervous system and relieve anxiety, depression, and stress-related insomnia. It also improves cognitive function and lowers inflammation for optimal brain health.
Life-changing for me!

"Nicole, I've been meaning to message you for weeks. Your tinctures have literally changed my life in only the month or so I've been taking them. I had been going through nearly a year of daily morning panic attacks. Within a week, my panic attacks (and anxiety in general) were GONE, which was a miracle to me in itself. I can't tell you how grateful I am for you and your products." -Amanda L.
Next is my Sleep Blend Formula. Let's face it. If you are not getting enough quality, deep sleep each night, you will struggle with stress the next day. I know I do. This is why I use this formulation to help me fall asleep faster and stay asleep longer. It boosts production of GABA, an important calming neurotransmitter that promotes sleep. Additionally, this potent blend also improves sleep quality and encourages healthy REM cycles.
Sleep Blend Tincture — It Works!

"I'm a light sleeper. I easily wake up to noise or any small disturbances. Once awake, I toss and turn throughout the night and some nights I have trouble falling back to sleep. As soon as I learned about Dr. Nicole's new Sleep Blend Tincture, I thought I would give it a try. I've been using this tincture…and so far it has helped me fall into a deep sleep." -Sonya
Visit the apothecary today to experience the power of these blends for yourself!
Nicole's Apothecary Products in this Post
References
Filippa Juul, Niyati Parekh, Euridice Martinez-Steele, Carlos Augusto Monteiro, Virginia W Chang. Ultra-processed food consumption among US adults from 2001 to 2018. The American Journal of Clinical Nutrition, 2021 DOI: 10.1093/ajcn/nqab305

Michigan Medicine – University of Michigan. (2023, January 30). One in eight Americans over 50 show signs of food addiction: Much higher percentages of possible addiction to processed food seen among older adults who are overweight or experiencing poor mental health or isolation. ScienceDaily. Retrieved January 31, 2023 from www.sciencedaily.com/releases/2023/01/230130090408.htm

"What Happens If You Eat Too Much Salt?" Alina Peter, MS, RD, Miho Hatanaka, RDN, L.D. Healthline, July 9, 2020. Retrieved on January 31, 2023 from https://www.healthline.com/nutrition/what-happens-if-you-eat-too-much-salt

University of Edinburgh. (2022, November 16). An excess of salty food seasons the body with stress, study says. ScienceDaily. Retrieved January 31, 2023 from www.sciencedaily.com/releases/2022/11/221116133837.htm

University of Bonn. (2020, March 25). Too much salt weakens the immune system: A diet rich in salt weakens the antibacterial immune defense. ScienceDaily. Retrieved January 30, 2023 from www.sciencedaily.com/releases/2020/03/200325143815.htm

"Human Benefits of Nature", Park Rx America. https://parkrxamerica.org/patients/human-benefits-of-nature.php