Building a Solid Foundation of Health
While many associate spring as the detox season, including autumn in your cleanse line-up is important too. This is the time to focus on fortifying your immune system, lungs, and digestive health in preparation for the cold and flu season. We want to ground ourselves after the active summer season by nourishing and strengthening our system so that we can navigate the fall and winter in a healthy way.
In contrast to a spring cleanse, where you are focusing on eliminating toxins that have accumulated over the winter months, an autumn detox focuses on removing the busyness of the summer months and instead nourishing and strengthening our system so that we can navigate the fall and winter with minimal illness. This means avoiding foods and habits that can compromise health during these seasons, while including those that will build a solid foundation. I like to maintain this detox throughout November until the end of autumn, around December 1st.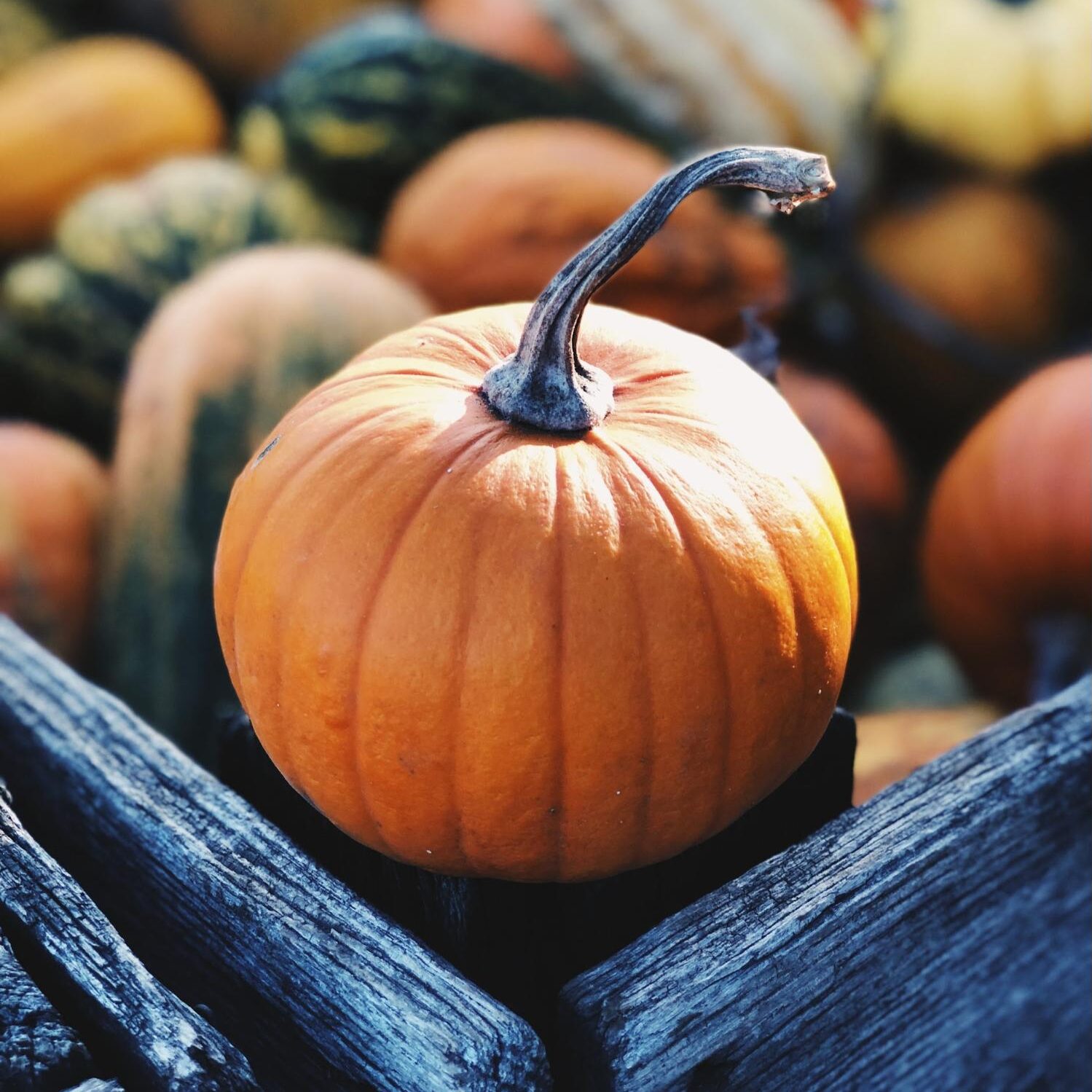 Detoxification With a Twist
Typically we think of a detox as taking away toxins, and in this case it is also true — but with a twist. The excesses in this case are what have accumulated over the summer months, namely over-activity that can lead to worry, stress, anxiety, or insomnia caused by aggravation of the heart/fire element of summer; exhaustion; digestive issues that include reflux, acidity, ulcers, and heartburn; and headaches. So you will want to purge these elements and settle into more grounding activities such as deep breathing exercises, meditation, and stretching.
For the autumn season, we want to shed these conditions and instead focus on strengthening the immune system and fortifying lung and digestive health in preparation for the cold winter months. This is the time to support the earth and metal elements according to Traditional Chinese Medicine, which includes the stomach, spleen, and lungs. Nourishing, sweet, and pungent foods are key here and include:
Hearty cooked foods
Hot soups and stews
Soaked nuts and seeds
Fresh herbs (oregano, basil, tarragon, rosemary, thyme, sage)
Warming herbs (black pepper, garam masala, turmeric, ginger, mustard)
Lentils
Root vegetables
Bell peppers
Non-tropical whole fruits, especially berries and apples
Orange vegetables (carrots, sweet potatoes, pumpkin, acorn and butternut squash)
Whole grains (quinoa, millet, buckwheat, brown rice, steel-cut oats)
Garlic
Onions
Horseradish
Fire Cider or Horseradish Vinegar Recipe. Ingredients: 1⁄2 cup grated horseradish, 1⁄2 cup grated ginger, 1⁄4 cup minced onions, 1⁄4 cup minced garlic, one chopped lemon (rind on), 1 tbsp black peppercorns, 1⁄4 tsp cayenne pepper and/or 2 jalapeño peppers (depends on your spice level), 1 tbsp turmeric powder, raw honey to taste.
Put all of these into a large quart (liter) glass jar. Fill with organic raw apple cider vinegar. Let sit for 4 to 6 weeks, strain and store. Use within the year. I take it throughout the autumn and winter for wellness, usually about an ounce at a time.
Essentially, the focus here is eating seasonally and locally, while avoiding processed and raw foods. Always remember to drink plenty of warm water and herbal teas in the autumn as it tends to be a dry season. Some find it helpful to consume only warm herbal teas and easy-to-digest soups (such as root vegetable or winter vegetable pureed soups) for three days in the fall, then transition to the recommended foods above. Cleansing juices incorporating apples, beets, ginger, and carrots can be beneficial too.
Foods to avoid:
Raw vegetables and salads
Processed foods
Refined sugar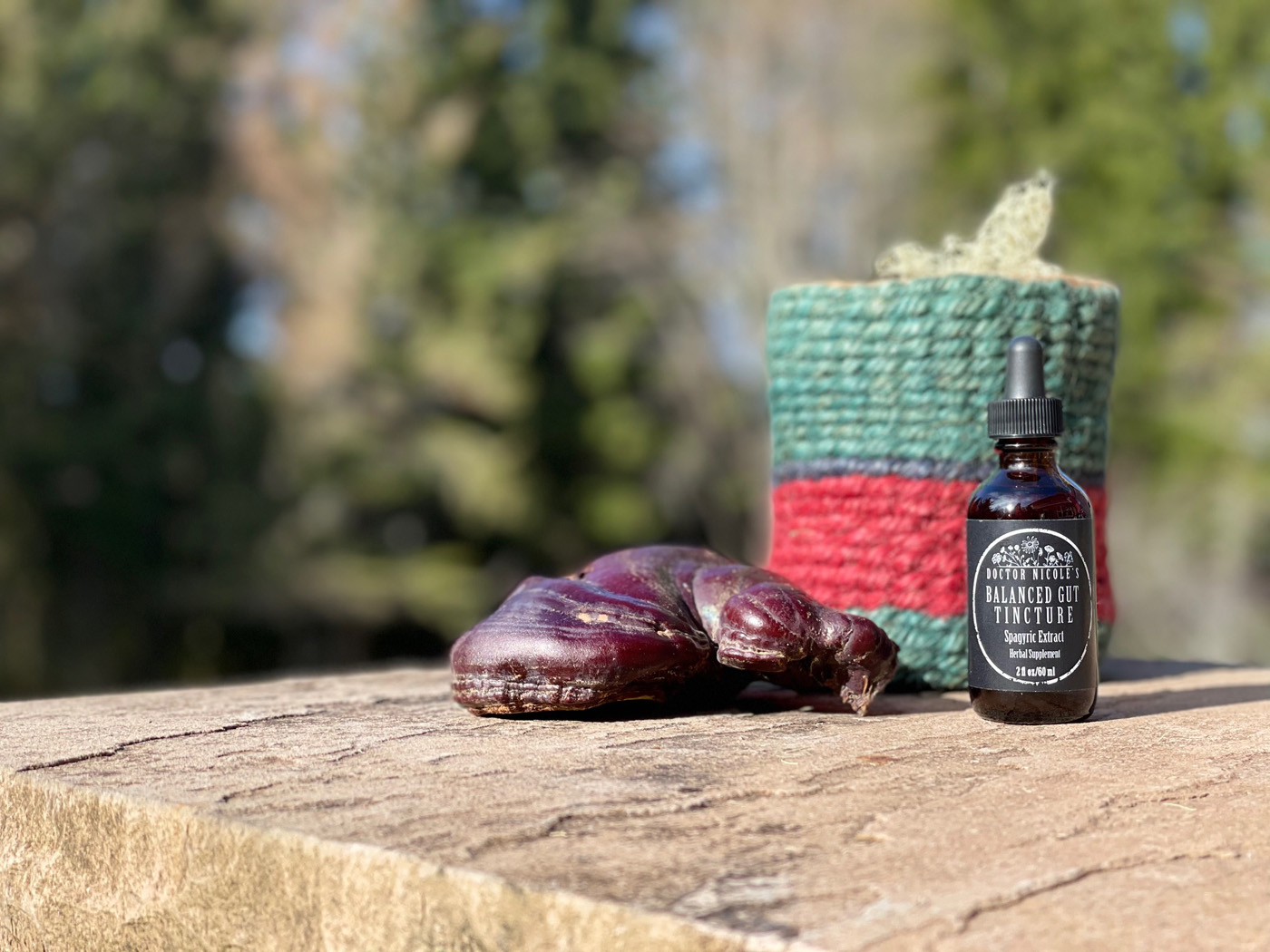 Digestive and Lung Health
Since this is the season to fortify the digestive system and lung health, herbal remedies are an excellent option that compliments an autumn-focused detox.
For digestive health, there is no better choice than our Balanced Gut Blend. Suffering from leaky gut, acid reflux, microbiome dysbiosis, candida overgrowth, or constipation/diarrhea? This formulation can help! Packed with powerful, dual-extracted medicinal mushrooms, such as reishi, lion's mane, and turkey tail, and the soothing botanicals plantain, slippery elm, and marshmallow, this blend is outstanding for supporting digestive health.
IT WORKS!

"I've been taking the gut tincture for several months now. I noticed an immediate difference. I no longer have the stomach pain I've had for years, nor many other unpleasant stomach issues. It's basically been my salvation and I'm thankful!" -Haley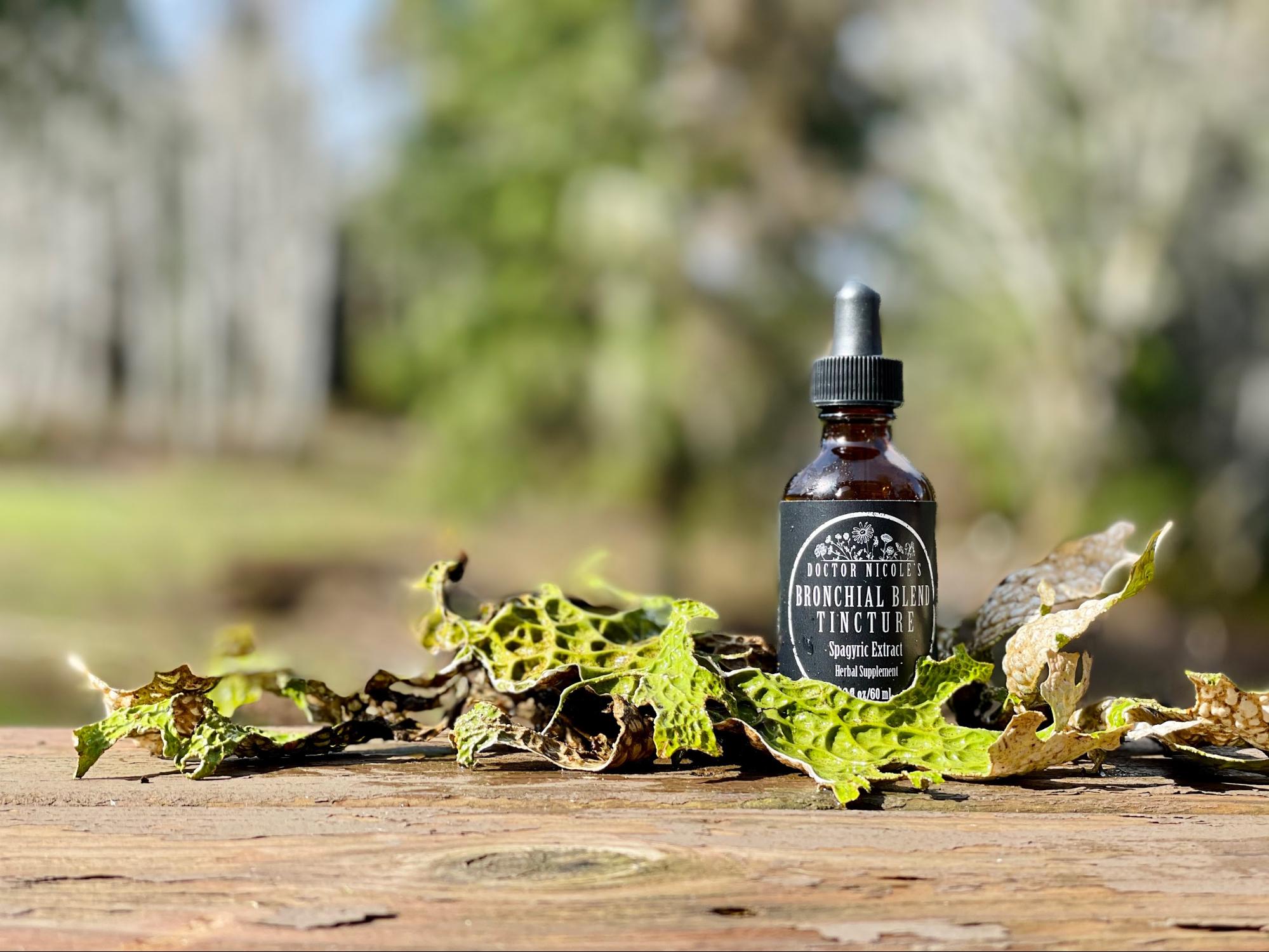 Looking to fortify lung health and relieve coughs, congestion, asthma, or COPD? My Bronchial Blend is for you! An excellent formula for year-round lung health, it contains lungwort lichen and mullein to soothe inflammation, clear the lungs of congestion, reduce mucus formation, ease coughing and wheezing, and promote the expulsion of phlegm.
REAL RESULTS!!

"I am SO thankful to Nicole for her Bronchial Blend Tincture!! I have had COPD for over 12 years, and have now been using the tincture for maybe a couple weeks. After getting my lung function tests done again at my pulmonologist today, he says my lung function is good and I no longer have COPD!! Thank you Nicole for your studies and hard work, finding REAL medicine that is healing us. You are such a blessing!!" -Mindy
If you would like to learn more about these and other medicinal herbal extracts that can change your life for the better, visit the apothecary today!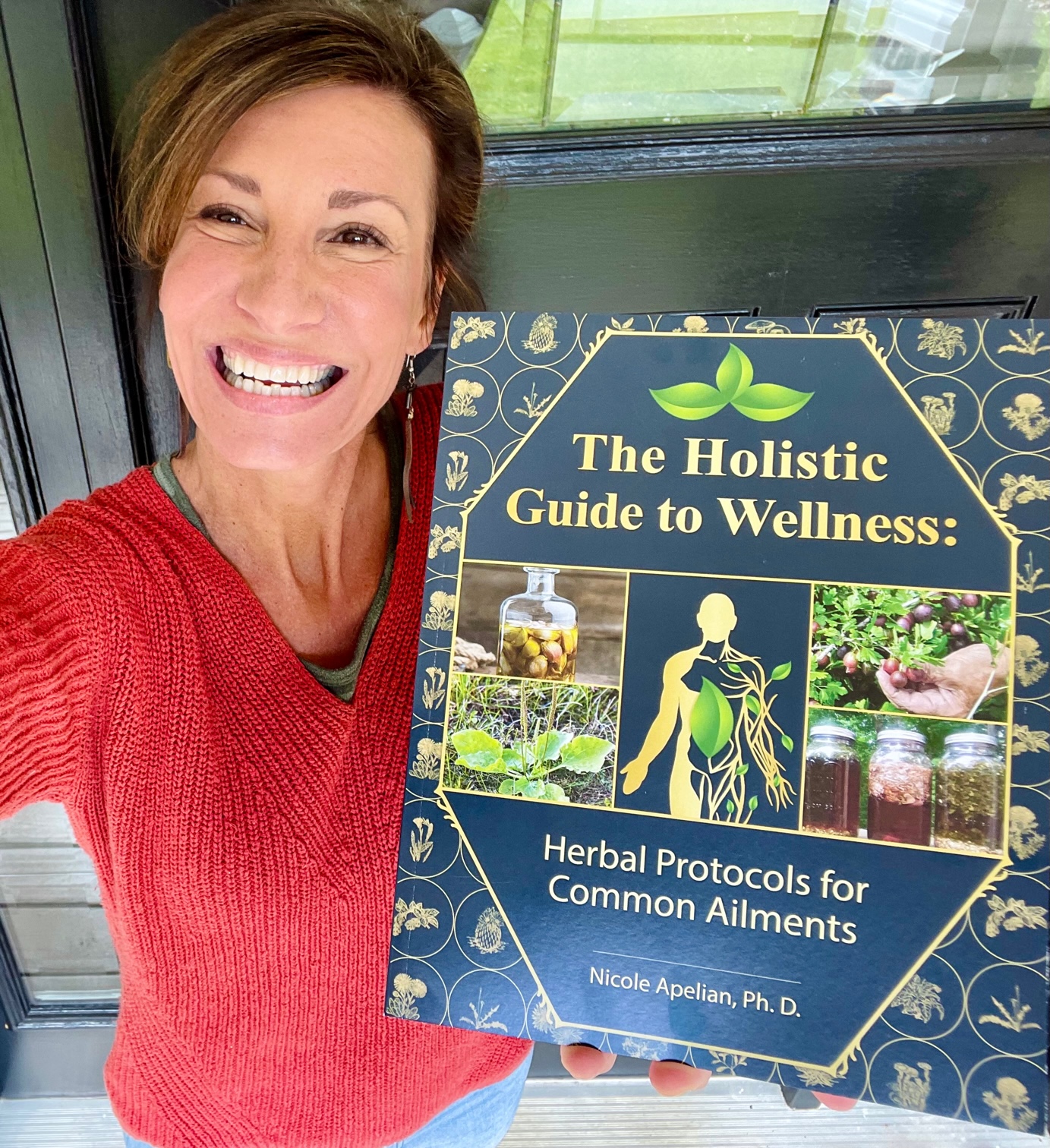 Don't Wait for Illness to Strike, Invest in Your Wellness Today
Are you tired of living with chronic illness or picking up every infectious bug making the rounds? Do you want to prevent health problems from ruining your life? If so, you need my Holistic Guide to Wellness: Herbal Protocols for Common Ailments.
This guide is the result of years of research and collaboration with MDs, NDs, and scientists who are experts in natural medicine. It contains 45 easy-to-follow, science-based holistic protocols for a variety of common ailments, such as:
Arthritis
Autoimmunity
COPD
Diabetes
High blood pressure
Insomnia
Leaky Gut
Migraines
and much more!
Each protocol includes specific foods, exercises, stress-relief techniques, vitamins, minerals, herbs, massages, stretches, detoxes, natural remedies, and other holistic practices that can help you heal your body and mind naturally.
Whether you want to improve your current health condition or prevent future illness, this guide will show you how to take charge of your wellness at home with natural medicine. You don't need expensive drugs or invasive procedures to feel better. You just need the right knowledge and tools.
Don't let chronic illness rob you of your happiness and vitality. Order my The Holistic Guide to Wellness: Herbal Protocols for Common Ailments today and discover the power of natural healing for yourself!
Nicole's Apothecary Products in this Post