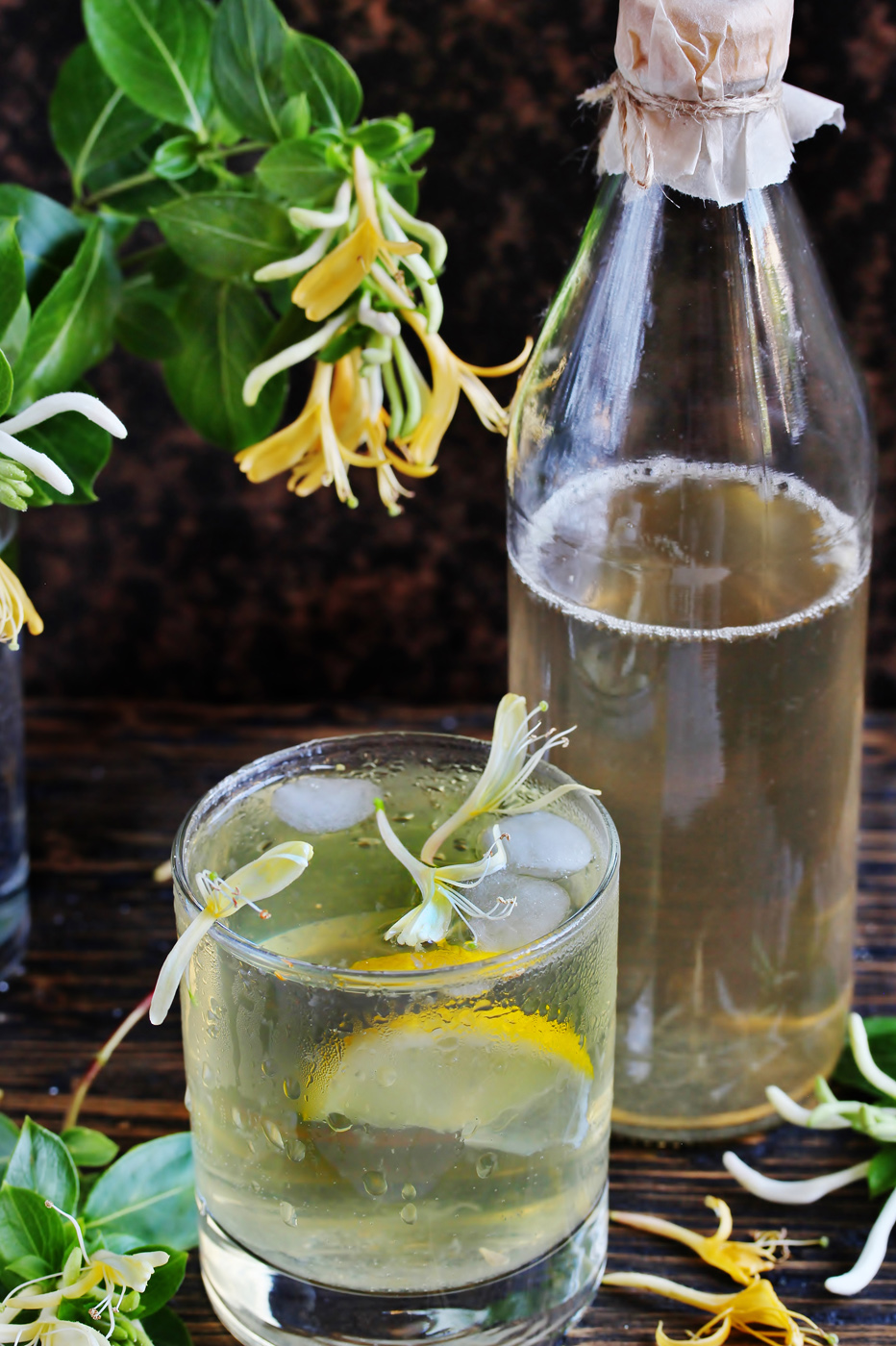 Edible and Medicinal Uses of Japanese Honeysuckle
One of several edible varieties of honeysuckle, Lonicera japonica flowers can be used to flavor jellies, syrups, baked goods, sorbet, and ice cream. They also make a lovely iced tea that's perfect for hot summer days. Or add Japanese honeysuckle syrup to sparkling water for a refreshing spritzer. It's easy to be creative with this plant! Additionally, you can cook the leaves and enjoy them as a vegetable.
Medicinally, a glycerite made from the flowers is an excellent sore throat remedy, while an infusion using the stems and flowers is used for viral infections, upper respiratory tract infections, and dysentery. Moreover, an infusion made from the flowers is often used to address skin diseases, colds, pain, and swelling. You can use the infusion externally as a wash for acne, skin inflammations, rashes, and sores. Extracts of the flower also lower blood cholesterol. What's more, the antimicrobial properties of the plant are effective against staph, strep, cholera, meningitis, tuberculosis, and e.coli.
Safety
Japanese honeysuckle leaves contain saponins, which are toxic but poorly absorbed by the human body and generally pass through without harm. However, make sure to cook the leaves thoroughly and change the water at least once to remove most of the saponins to avoid any potential issues. Fresh Lonicera japonica berries are not edible. Honeysuckle can slow blood clotting. Do not use it for two weeks before a scheduled surgery.
Japanese Honeysuckle and My Eastern Blend Formulation
If you would like to give Japanese honeysuckle a try, it's available in my convenient Eastern Blend Tincture, which includes additional medicinal herbs, such as Chinese skullcap, Japanese knotweed, and Cordyceps mushroom.
Customer-reported and research-supported uses include: respiratory complaints, cancer, colds and flu, digestive ailments, inflammation, insomnia, viruses, urinary tract health, Lyme disease, and liver health. The herbs are either wild-harvested or organically grown, double-extracted, and utilize an innovative spagyric method to extract the full spectrum of compounds. Visit the Apothecary today to learn more!