Enjoying a Naturally Healthy Summertime
As we head into summer, there is a good chance we will spend more time outdoors gardening, enjoying nature, and gathering together with family and friends. This is certainly a season to embrace! To ensure that it is comfortable and healthy, we can take steps to protect against bites and stings, sunburn and skin damage, and overheating. We also want to pay close attention to our heart and spleen, as these are the two organs associated with summer. Let's have a look at a range of supportive herbs and foods that can help you to enjoy the season to the fullest.
Non-Toxic Skincare
Spending more time outdoors is one of the joys of the season, but it can also bring itchy insect bites, burned skin, and more. If you would like a natural approach to skincare and repelling insects, here are a few tips:
It goes without saying that a wide-brimmed hat and long sleeves will help to protect your skin from the harsh effects of the sun. But for those times when that might not be an option, we can choose chemical-free plant oils. Sesame oil helps the skin to resist 30% UV rays, while coconut, peanut, olive, and cottonseed oils block around 20%.
Raspberry seed oil protects against UVB and UVC rays, but not cancer-causing UVA . However, it is rich in antioxidants and fatty acids, along with skin nourishing vitamins A and E. As an added benefit, raspberry oil promotes skin hydration and is non comedogenic so it won't clog your pores.
It is important to keep in mind that any plant-based oil will need to be combined with titanium dioxide or zinc oxide for full-spectrum ultraviolet protection.
If you do experience a sunburn, topically applying aloe vera or black/green tea to the skin promotes healing and reduces the risk of skin cancer. What's more, enjoying iced green tea throughout the summer reduces sunburn, DNA damage, and inflammation from the inside out due to the compound epigallocatechin-3-gallate (EGCG).
Interested in learning more? See my post, "Sunburn, Stings, and Bites: My Top Summertime Skincare Tips!" for additional suggestions.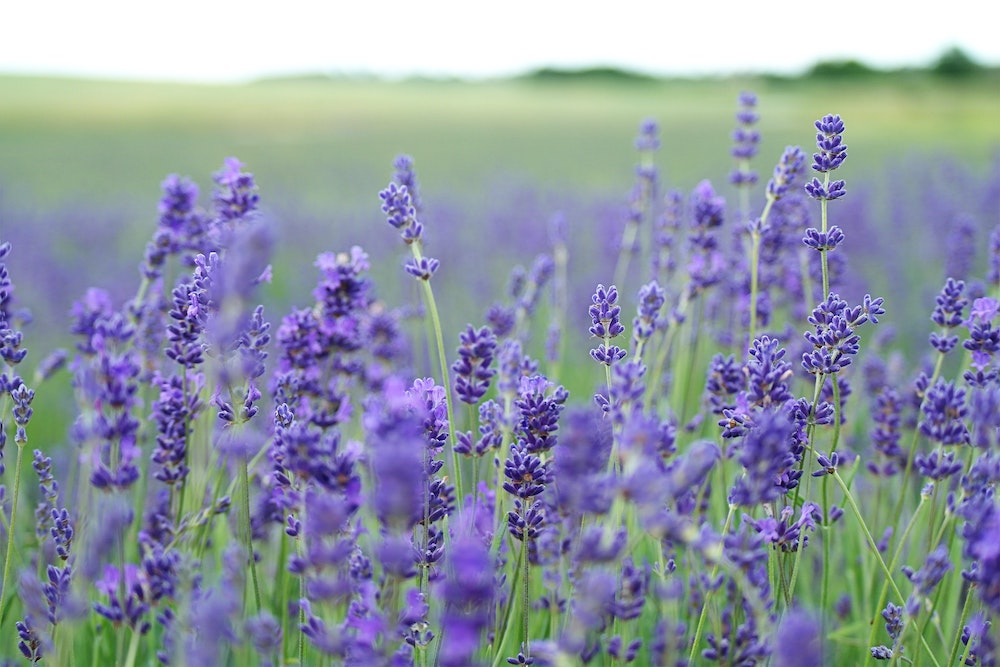 Biting Insects Have You Down? These Herbs Have You Covered.
My favorite natural insect repellents include the following essential oils diluted in a carrier oil like almond, jojoba, or avocado. Make sure to only use organic, therapeutic grade essential oils — a quick internet search will lend several options. Here are my top picks:
Lavender
Thyme
Rosemary
Citronella
The nice aspect about these herbs is that you can also make them into a tea from the fresh leaves for extra protection. A fresh lemon balm – lavender lemonade is one of my favorite summertime drinks! What's more, Cistus incanus (pink or hairy rockrose) is a legendary Mediterranean herb that is known to repel ticks, mosquitos, and other biting insects when you drink it as a strong brew several times a day. It is also highly effective for Lyme disease. Sweet grass is helpful as well since it contains compounds that are just as effective as DEET in repelling mosquitoes but without the toxicity. For more tips on natural solutions for repelling insects, have a look at this post.
If you do find yourself on the receiving end of an insect bite or sting, my All-Purpose (First Aid) Salve is an outstanding summertime remedy. With a potent blend of lavender, plantain, calendula, and other soothing herbs, it quickly stops the pain from stings and bites. What's more, the formulation was developed to halt infections and rapidly heal the skin. It's easy-to-use and highly effective — so much so that it is one of my family's top, go-to herbal remedies!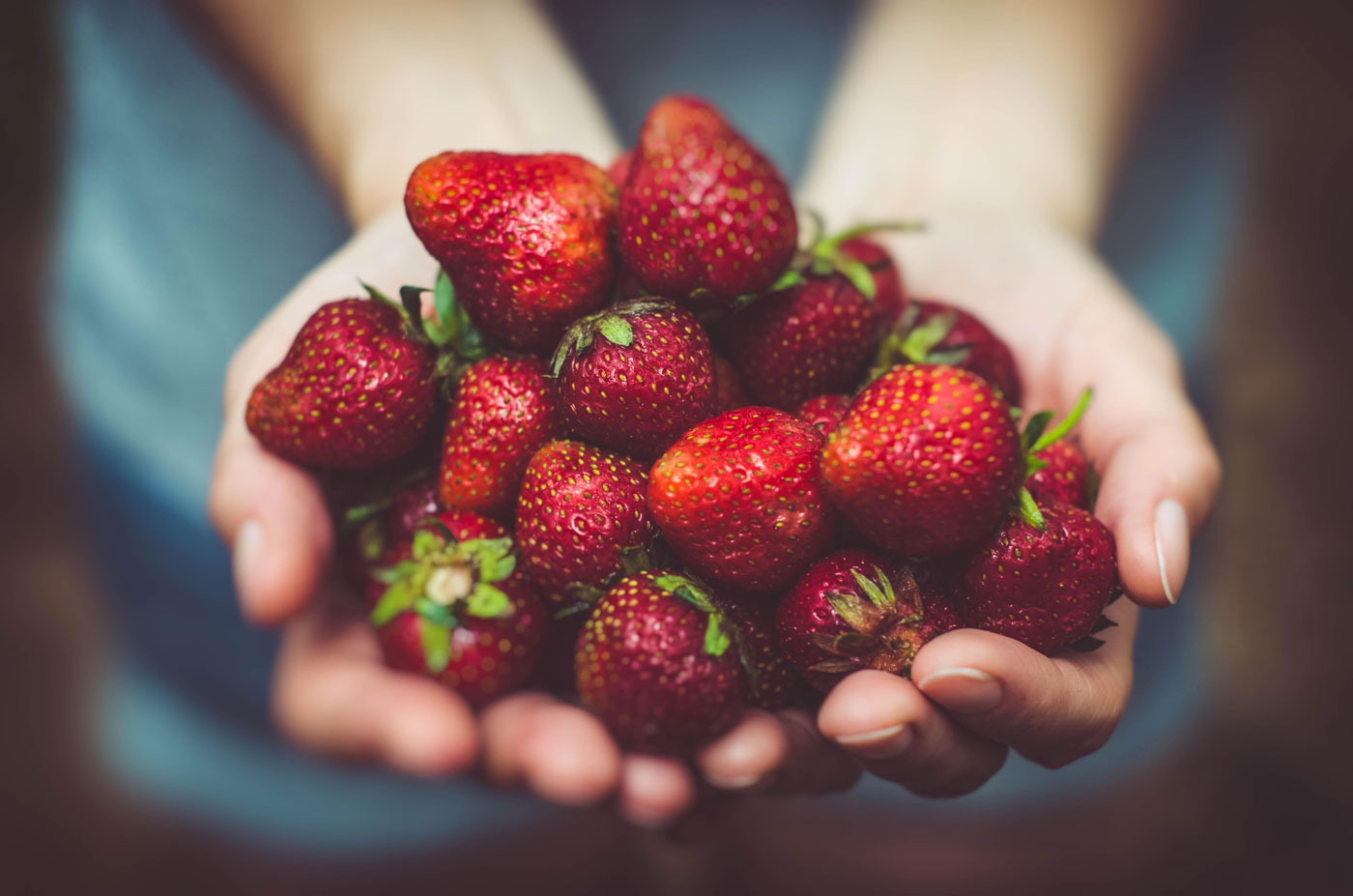 Cooling Herbs & Foods
According to Traditional Chinese and Ayurvedic medicine, summertime is not only associated with sunburns and insect bites, but also the physical heart. Not surprisingly, its element is fire and heat. Because of this, it is important to consume heart-healthy "cooling" foods with a high water content. Think lighter fare that is low-fat and water-rich, such as:
Arugula
Melon
Lettuce
Spinach
Leafy greens
Cucumber
Bok choy
Celery
Tomatoes
Zucchini
Radishes
Berries
Tropicals fruits
Coconut water
Grapes
Yogurt
Rice
Quinoa
Spelt
Barley
Oats
Cooling culinary herbs are also key during this season. Lemon balm, spearmint, peppermint, dill, rosemary, lavender, lemongrass, and chamomile are all excellent choices. I like to make a lemon balm iced tea with fresh leaves from my garden during the summer that is sweetened with a bit of local raw honey.
If I am short on time, I take a few dropperfuls of my lemon balm tincture. Not only does it help to ease overheating, but it calms the nerves and eases stress. Green tea and aloe are also helpful during the summer season for refreshing the body and mind.
Interestingly, spicy-hot foods have a cooling effect. When we eat these foods, it triggers a sweat response that cools the body. It's no wonder hot-climate countries have embraced cuisine that uses spicy-hot seasonings and foods.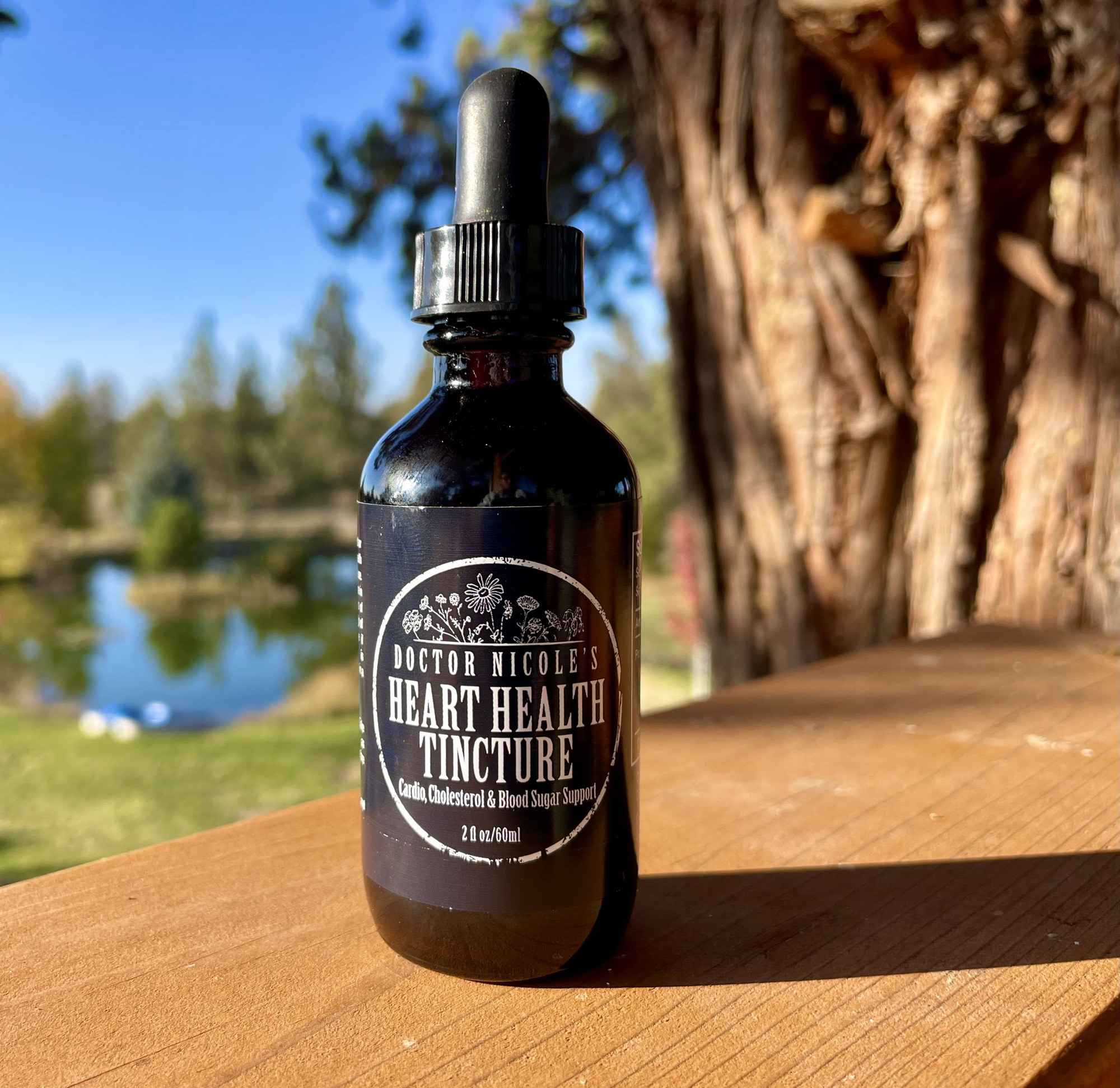 Inflammation, Heart Health, & Summer Heat
One of the unfortunate side-effects of this season is a tendency towards inflammation and high blood pressure, so focusing on anti-inflammatory culinary/medicinal herbs and foods is important. Below are a few examples to get you started.
Pineapple and papaya are two outstanding summertime foods as they not only are cooling with a high water content, but also contain specific enzymes that fight inflammation. When choosing a papaya, make sure it is organic to avoid GMOs and agriculture chemicals.
Anti-inflammatory culinary herbs include stinging nettle, chamomile, and mint. A convenient and easy-to-use stinging nettle tincture is available in the apothecary.
Since the heart and spleen are associated with summer, we will want to take extra care in maintaining healthy blood pressure and blood sugar levels. Reducing inflammation is important as well. Hawthorn, tulsi (holy basil), fenugreek, and bilberry are outstanding for this purpose and supporting overall heart health. Each is included in my powerful Heart Health Blend.
For those who struggle with chronic inflammation, cordyceps, lion's mane, reishi, and turkey tail medicinal mushrooms are not only anti-inflammatory, but also help to maintain healthy blood sugar levels and blood pressure, reduce stress, lower damaging LDL cholesterol levels, and more. Our Mushroom FOURtress Bundle contains each of these dual-extracted, spagyric tinctures.
As we enter into the long-awaited summer season, it's easy to keep your cool and maintain health with select foods and herbal remedies in hand. Visit the apothecary today to learn more!
Looking for additional seasonal health tips? See my autumn, winter, and spring posts in this series.
Nicole's Apothecary Products in this Post